NHL Referee Garrett Rank is trading hockey skates for golf shoes this week, after qualifying for the US Open. It's a dream come true for the 30-year-old amateur, even if his final results at Shinnecock Hills don't leave him anything he can take to the bank.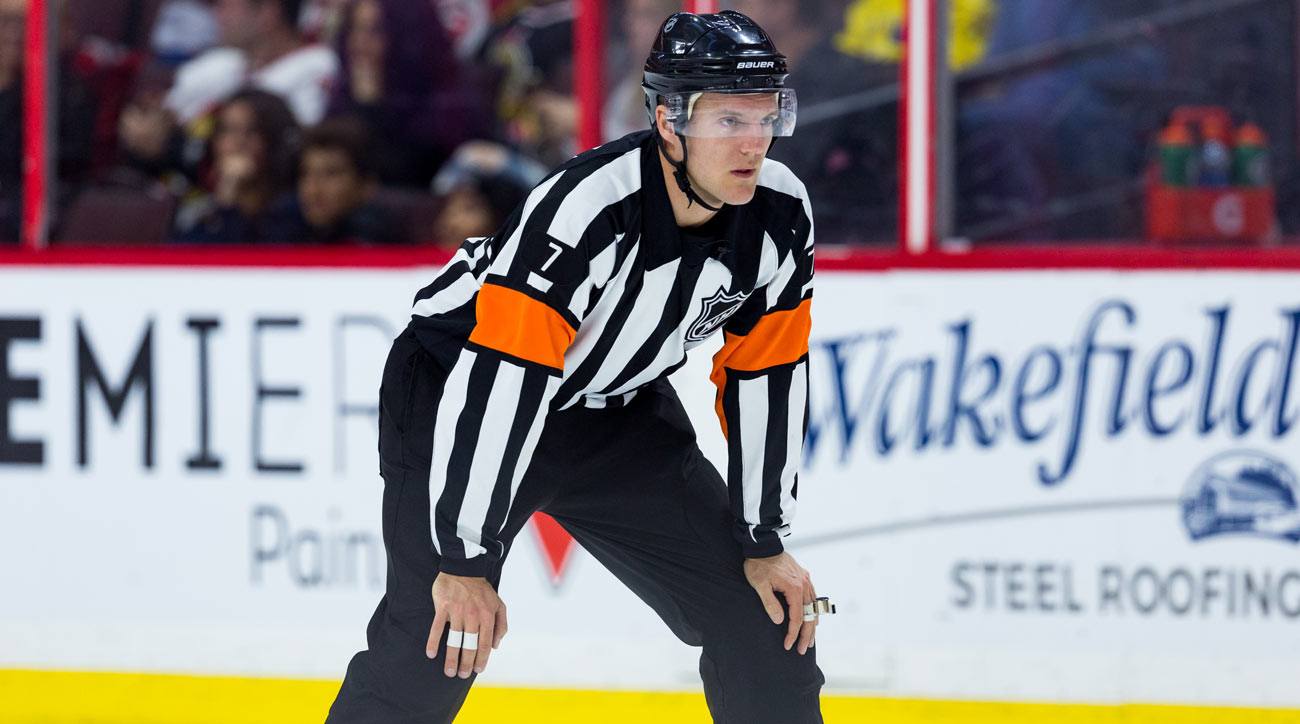 His first round was a tough one. Rank shot an 83 for 13 over par, placing him 155th out of 156 players. At the US Open, the top 60 after two rounds make the cut.
Even before Thursday's round, odds were not in his favor, both historically and at the sportsbooks. The last amateur to win the US Open was Johnny Goodman in 1933. Last year, 14 amateurs qualified, but only two made the cut. Neither finished in the top 20.
This year, 20 amateurs are playing at Shinnecock Hills. Rank came in as a 1000/1 longshot to win the tournament, and was a +1200 to make the cut.
He says he's not concerned about the heavy odds against him, telling reporters on Monday that he is enjoying the experience.
"I've got a real job, so I consider this like the pinnacle of my golf career this week," Rank said. "I'm going to go out there and, obviously, I have internal expectations on how I want to play and what I want to do. But at the end of the day, this is just a celebration for me and my family and friends."
Surviving Battles On and Off Ice
This would not be the first time Rank has had to overcome long odds against him. At 22, he was diagnosed with testicular cancer, effectively ending any dreams of playing professional hockey for the Elmira, Ontario, Canada native. He would go on to beat cancer, however, and would eventually make it to the NHL — not as a player, but as a referee.
He had always played golf in the summer after hockey, and continued that process. He found that his skills on the ice translated a bit to the golf course.
"I think the slap shot is a very similar move (to a golf swing)," Rank said. "If you watch my action, I kind of laterally slide through it a little bit. I think the hand-eye coordination in playing hockey just bodes well to the game of golf."
Finding Time to Golf
While the sports may have similarities in how they are performed, Rank has found that balancing both can be difficult. He tries to play when he is on the road, and benefits from some scheduling by the league office.
"I think our assigner knows I play golf on the road so I probably go to Florida or Phoenix a few more times than some of the other guys on our staff," Rank said. "I'd be lying if I told you I didn't play. I try and play as much as I can. I probably didn't play as much as I would have liked to this year. It's tough to travel with the hockey equipment and then bring your golf bag in tow. So any time I do go play, it's with rental clubs or playing out of my buddy's bag."
Rank, who said he idolized Tiger Woods as a teenager, got to play in the US Open qualifier because his hockey assignments in the playoffs had ended. He finished as one of the top two and punched his ticket to Shinnecock Hills.
"The reaction from the hockey community has been huge," Rank said. "I think every official on our staff sent me a text and congratulated me and said they'd be following along and are really proud of me."