With two weeks remaining in the NHL regular season, the Eastern Conference playoff picture is nearly set in stone. But that's not the case in the Western Conference, where a handful of teams are still involved in playoff races that could come down to the wire.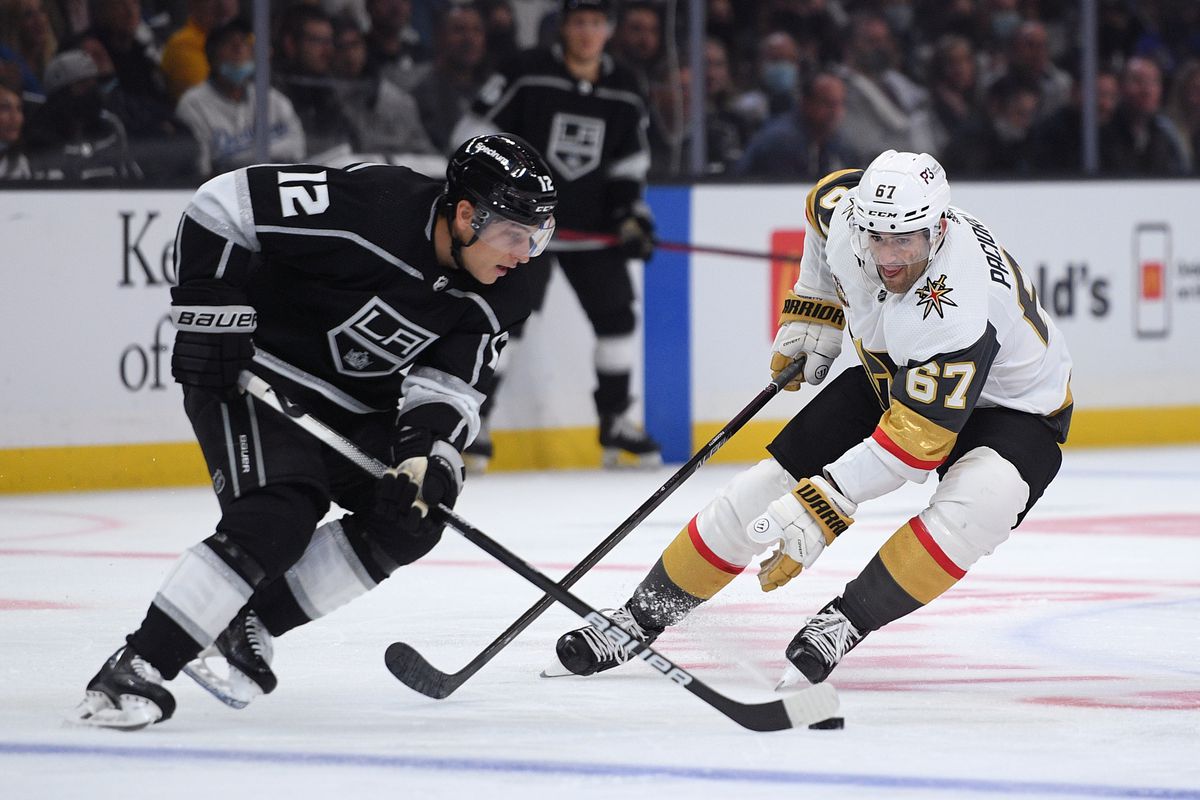 Only one team, the Colorado Avalanche, has actually clinched a playoff spot in the West, and only four teams are officially eliminated. But in reality, there are about five teams fighting for three playoff berths.
Kings defending slim lead for final spot in West
The Minnesota Wild and St. Louis Blues have all but clinched playoff berths out of the Central Division, while Calgary and Edmonton also hold very strong positions in the Pacific. The Flames should win the division easily. It would take a series of stunning results to knock the Oilers out of the postseason, as they are on 90 points with eight games remaining, five points ahead of the current ninth-place team and second in the Pacific Division.
---
NHL Playoff Races – Odds to Make Postseason (via DraftKings Sportsbook)
Team
Points
Playoff Odds
Nashville Predators
89
-1000
Dallas Stars
88
-1200
Los Angeles Kings
88
-200
Vegas Golden Knights
85
+105
Vancouver Canucks
82
+650
---
Beyond that, uncertainty begins to creep into the playoff race. Sportsbooks see both the Nashville Predators and Dallas Stars as likely postseason participants, however. Both have nine games remaining, with the Predators one point ahead of the Stars as they battle for wild card positions. With a game in hand over the ninth-place Vegas Golden Knights, and with a four-point lead for the Predators (three for the Stars), DraftKings Sportsbook sees Dallas as a -1200 pick to reach the playoffs, with Nashville at -1000.
Other contenders have more work to do. The Los Angeles Kings appear to be in solid position on 88 points – three ahead of Vegas – at first glance. But LA has already played 76 games, meaning most teams have two or three games in hand on them. The Kings are still a -200 favorite to make the playoffs, but will need to finish strong in their final six contests to remain confident of moving on.
Playoff races already over in East
That brings us to the teams trying to fight their way back into playoff position. The Golden Knights have eight games remaining and are currently three points behind the Kings and Stars. Those games in hand against Los Angeles do give Vegas some hope, with DraftKings giving the Golden Knights +105 odds of reaching the playoffs.
Meanwhile, the Vancouver Canucks are now +650 longshots to scrape out a playoff berth. Vancouver is six points behind Los Angeles with eight games to play. Even with its games in hand, it would need to come close to winning out and get help from the Kings to make up that much ground.
The wide-open race in the West stands in stark contrast to the Eastern Conference, where there are no playoff races to speak of. Four teams have clinched playoff spots already, while four others are far ahead of the pack. The ninth-place New York Islanders are a massive 15 points out of the picture with 10 games remaining in their schedule.
"It's pretty unique," Toronto Maple Leafs head coach Sheldon Keefe told the CBC. "For whatever reason, in the East this year there's been a more clear divide and it's been jammed up there in the West."
As a result, DraftKings Sportsbook isn't offering odds on any Eastern Conference team to make the playoffs at this point – an early admission of certainty about who will make the postseason.