The National Hockey League is ready to set forth Phase 3 of its resumption plan in the wake of the coronavirus pandemic. The NHL announced its highly-anticipated date for the Stanley Cup Playoffs tournament, which will begin on July 30. The league also set tentative dates for training camps, but has yet to select the two hub cities where each of the respective conferences will host games.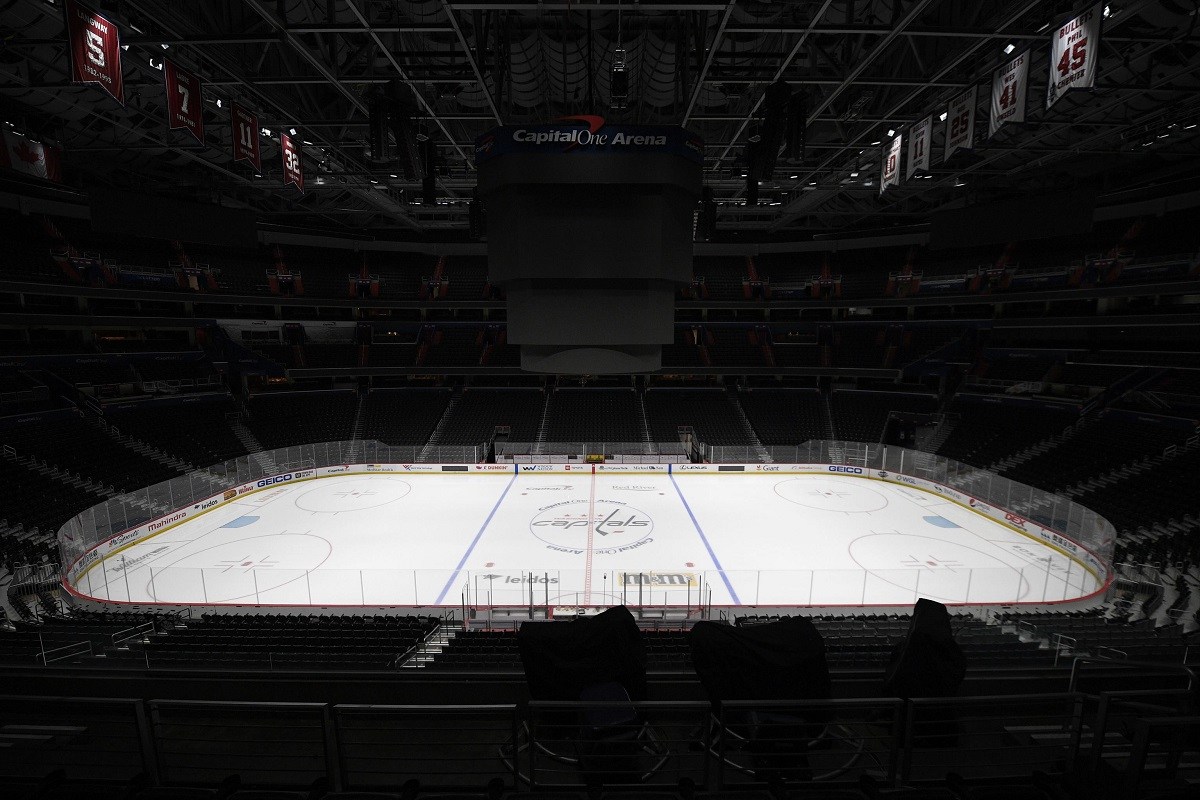 The NHL playoffs will feature 24 teams competing for the 2020 Stanley Cup. The top four teams in each conference will compete in a round-robin tournament to determine the top four seeds. The other 16 teams will do battle in a best-of-five play-in series. The winners will face the top seeds in the second round. The remainder of the playoffs will be a best-of-seven game series.
With July 30 set for the start of the playoffs, the NHL will announce its hub cities this week, according to reports from Larry Brooks of The New York Post.
The current list of potential NHL playoffs hub cities includes Chicago, Columbus, Dallas, Edmonton, Los Angeles, Las Vegas, Pittsburgh, Toronto, Vancouver, and  Minneapolis/St. Paul.
The Canadian government gave the NHL the go-ahead to select one of three Canadian cities as a potential hub city. Those include Toronto, Vancouver, and Edmonton.
Heading into Phase 3, the Boston Bruins and Tampa Bay Lightning are the favorites to win the Stanley Cup at 6/1 odds each, according to Westgate's SuperBook in Las Vegas. The defending champion St. Louis Blues are 10/1 odds to repeat as Stanley Cup champions.
The Bruins (east) and Blues (west) are the odds-on favorites to secure the #1 seed in their respective conferences.
Phase 3: Practices and Training Camp
NHL Commissioner Gray Bettman outlined a multi-phase plan to have the NHL back up and running after an initial shutdown in early March. When the league shuttered on March 11, teams had approximately a dozen games remaining in the regular season.
On June 2, the NHL reached Phase 2, which included the reopening of training facilities for players and staff. Phase 2 is not mandatory for players, and teams encouraged players to continue their individual workouts at home.
Phase 3 of hockey's return includes the start of training camp. The NHL has yet to announce an official date for training camps, but they're looking to start approximately two weeks before the playoffs begin on July 30.
The current plan would see teams fly to their respective hub cities a week before the playoffs begin to settle in and play an exhibition game. The first play-in tournaments games will begin on July 30.
25K-35K Tests Needed
Commissioner Bettman said the NHL will test players daily for COVID-19 during Phase 4. Tests cost approximately $125 apiece. Bettman estimates the NHL needs between 25,000 and 35,000 tests to properly run the Stanley Cup playoffs and play-in tournament.
"I think you have to get tested in a time like this," said Edmonton Oilers star Connor McDavid. "And you want to get tested as frequently as you can to catch it right away."
"We will have a rigorous daily testing protocol where players are tested every evening, and those results are obtained before they would leave their hotel rooms the next morning, " said Deputy Commissioner Bill Daly. "So, we'll know if we have a positive test and whether the player has to self-quarantine himself as a result of that positive test.
"You need testing at a level sufficient to be confident that you're going to be on top of anything which might happen. If that turns out to be daily, and that's available, that's okay," said NHL Players' Association director Don Fehr.
"It's expensive," added Daly. "But we think it's really a foundational element of what we're trying to accomplish."
But how reliable and accurate are these so-called tests?
Ice Mutiny?
Not all players have a positive outlook toward the NHL's plan, especially after three Lightning players tested positive. Florida has seen a huge spike in coronavirus cases. The Tampa Bay Lightning shut down their training facility when they discovered players and staff were infected.
The Athletic published excerpts from a frank conversation with an anonymous player.
"No way we play, " said the anonymous player from a Western Conference team. "This just makes no sense. Right from the return-to-play announcement and this Phase 2 thing that none of us have to be in, they've put the cart before the horse. We're in the middle of a pandemic, and they're shocked there's an outbreak? And it's a long ways off to July 10, so you can't tell me more and more guys won't be testing positive as more and more guys start to get back to town."
A couple of teams announced that some of their players tested positive for COVID-19. Auston Matthews from the Toronto Maple Leafs tested positive, along with a handful of players from the Arizona Coyotes who were his training partners.
"Guys are not happy," said the anonymous pro. "So many of us [are] on the fence. That's why I think the league was trying to be hush-hush on these positive tests."
"Everybody wants to come back and play," said Minnesota Wild goalie, Devan Dubnyk. "We wanted that from the second it got stopped. It's just hard to wrap your head around different scenarios just because there's so much up in the air still right now."