It's been more than 15 years since ESPN last broadcast NHL games on its family of networks, but that will change in 2022, thanks to a new seven-year deal that includes the rights to four Stanley Cup Finals.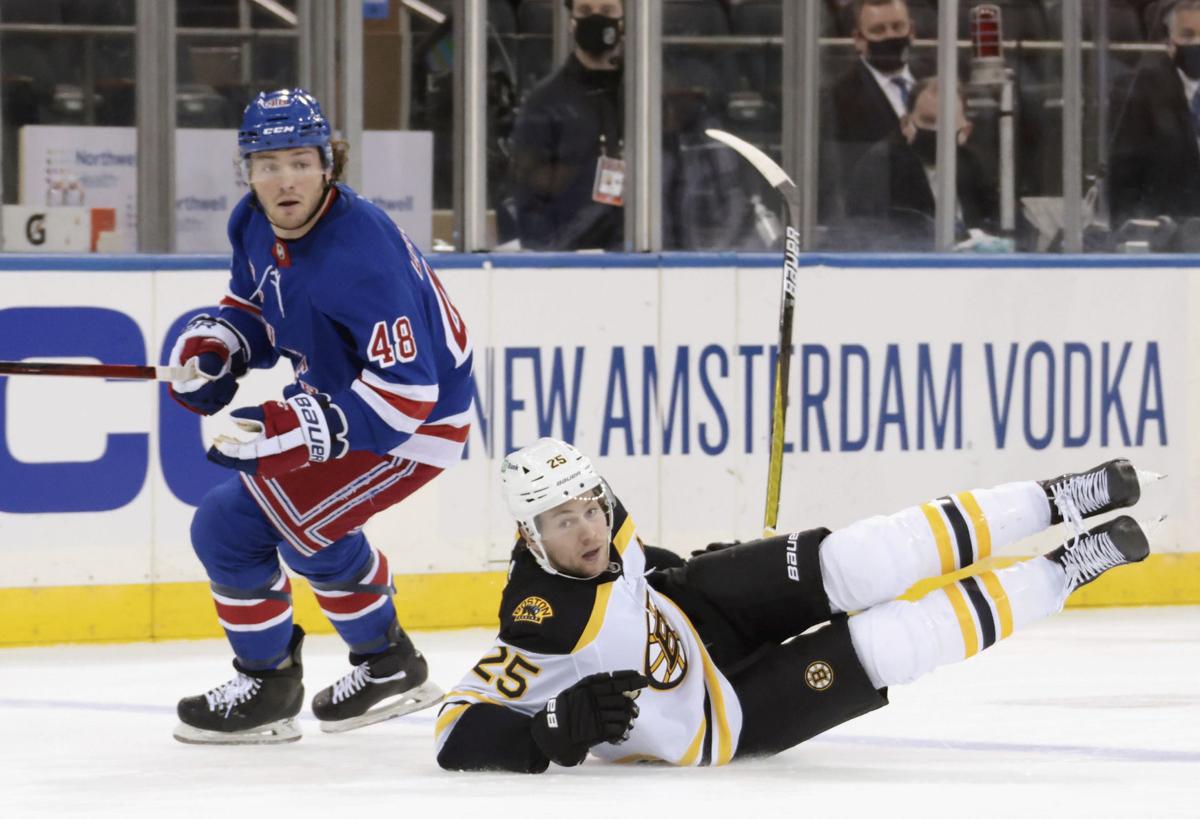 Multiple media outlets reported on Tuesday that ESPN and the NHL reached a non-exclusive deal. On Wednesday, both sides confirmed the deal, though they didn't reveal any financial details.
Streaming a major part of new agreement
Beginning with the 2021-22 season, ESPN and ABC will broadcast 25 regular-season NHL games each year. The networks will also show early-round playoff series and one conference final per season. ABC will air four Stanley Cup Finals during the seven years of the agreement.
So many great @NHL memories on ESPN.

So many more to come! pic.twitter.com/AoblbN2ky2

— ESPN (@espn) March 10, 2021
Streaming rights may prove to be the biggest part of the agreement, however. More than 1,000 NHL games will stream on ESPN+ each season. In addition, NHL.TV – the package fans can purchase to watch out-of-market games – will become a part of the subscription tier for ESPN+. Hulu will also host some exclusive telecasts.
The deal puts the NHL back on the most recognizable name in American sports broadcasting, while also giving the league greatly expanded digital reach.
"Not only will this groundbreaking, seven-year deal enable the NHL to benefit from the incomparable power, reach and influence of The Walt Disney Company and ABC/ESPN, it sets a new standard in delivering our game to the most passionate and tech-savvy fans in sports in the ways they now demand, and on the platforms they use," NHL commissioner Gary Bettman said in a statement.
The NHL is currently wrapping up a 10-year deal with NBC Sports that carried a value of about $2 billion. NBC enjoyed exclusive rights to national coverage of NHL games during that time.
NHL seeking second broadcast partner to complement ESPN
NBC is shutting down the NBC Sports Network at the end of 2021. Meanwhile, Comcast CEO Brian Roberts said earlier in March that NBC would only continue sports rights deals if it liked the value it was getting, with the possible exception of its NFL contract.
Yes, hockey fans, the iconic ESPN @NHL theme music will be back!

Composer Bob Christianson shares more on the musical piece first introduced to viewers in 1992, that still resonates with hockey fans after nearly 30 yearshttps://t.co/PvcI2nDuHu pic.twitter.com/hOdPaXAeXg

— ESPN Front Row (@ESPNFrontRow) March 10, 2021
That said, NBC might still land the remainder of the NHL broadcasting rights. The league is seeking to partner with multiple networks, an arrangement that will likely increase media revenue for the NHL. NBC could land the other three Stanley Cup Finals over the next seven years, along with regular-season and playoff games it could air on NBC, streaming service Peacock, and/or the USA Network.
Other major media outlets could also try to swoop in for the remaining NHL rights, with both Fox and CBS appearing in reports as having interest.
ESPN first partnered with the NHL in 1979, and aired games for nine years. It again partnered with the NHL as its national partner from 1992 through 2004.