In a press conference before the start of the Stanley Cup Finals, NHL commissioner Gary Bettman said his office will evaluate expanding replay. The comments come after two incidents in the playoffs, where calls were blown by officials.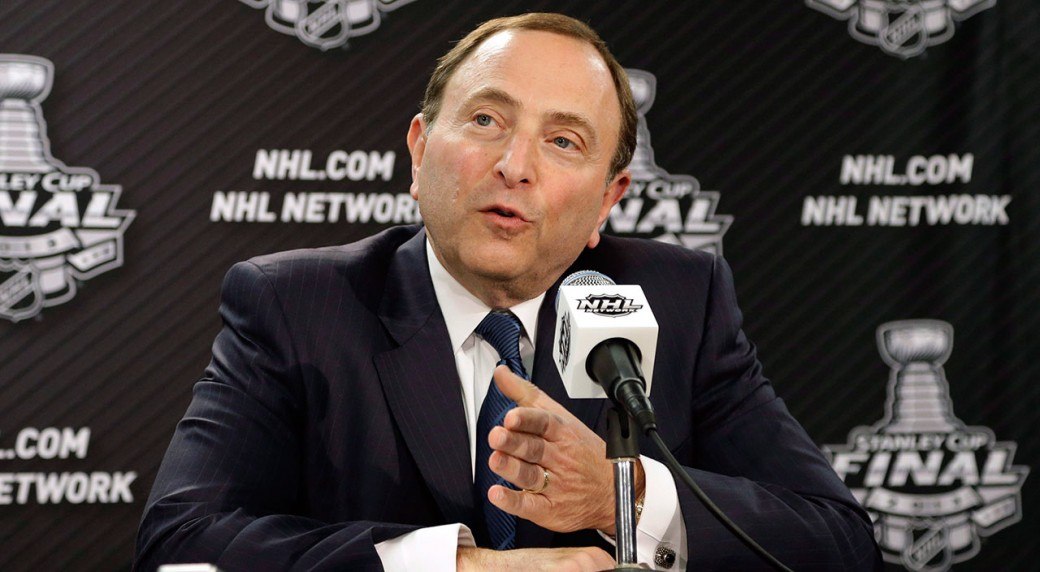 Bettman, who is in his 26th year as the head of professional hockey, said at his annual state of the NFL conference that there are several issues in deciding replay's role.
"If we are to extend video replay, and we will be looking at that possibility, we must find the right balance when it comes to how much more to use and when to use it without affecting the flow, pace and excitement of our game," Bettman said in his state-of-league address before Game 1 of the Stanley Cup Final. "Perhaps most important, we've got to have a system that enables us to be consistent."
Issues with Replay
Bettman isn't sold on expanding replay, however. He did say, though that he believes it has a role in the game. When asked if he thought eliminating replay was a possibility, Bettman said no.
"It's actually come up in prior general managers meetings," Bettman said. "Whatever your view is of video replay, I think the way we're doing it now, at least for what we're doing, is working well, and I don't think you can go backwards any more. I think that ship has sailed."
It appears refining, not eliminating is the course the NHL is taking. The NHL began using instant replay in 1991. In 2003, the league adopted a replay system that took the responsibility of making controversial calls out of the hands of an in-stadium replay official and bestowed it upon NHL staffers watching every game live from a Toronto office.
Two Calls Lead Charge
Right now, however, replay can only be used in certain situations, such as disputed goals. Hits can be viewed by officials, not to call a penalty, but to assess a future fine.
There were two incidents in the NHL Playoffs that changed the outcome of a game. Replay was not allowed to be used in either situation.
The first was the Vegas Golden Knights vs. San Jose Sharks. In Game 7 of their series, the Golden Knights were up 3-0 with around 10 minutes to play. Cody Eakin pushed the Sharks Joe Thornton, who awkwardly fell to the iced and began to bleed. The referees, admitted later they didn't see the contact, but still assessed Eakin a five-minute major penalty. The Sharks scored four goals on the power play, and went on to advance to the Western Conference Finals.
The second incident occurred again with the Sharks, but this time it was in the Western Conference Finals. In Game 3 Timo Meier had slapped at the puck with his hand in midair and it went to Erik Karlsson, who scored the overtime winner.
"What I thought was, it would be good if I kept my head from exploding," Bettman said about his reaction to the uncalled hand pass. "I was unhappy. We are all were [in the league office]. Whether or not they had whistled it down, who would have ultimately won the game, we'll never know. But you don't ever want to see a game decided like that."