The NHL and NHL Players Association are discussing a plan that would result in a 24-team playoff to conclude the 2019-20 season, according to a report by The Athletic's Pierre LeBrun.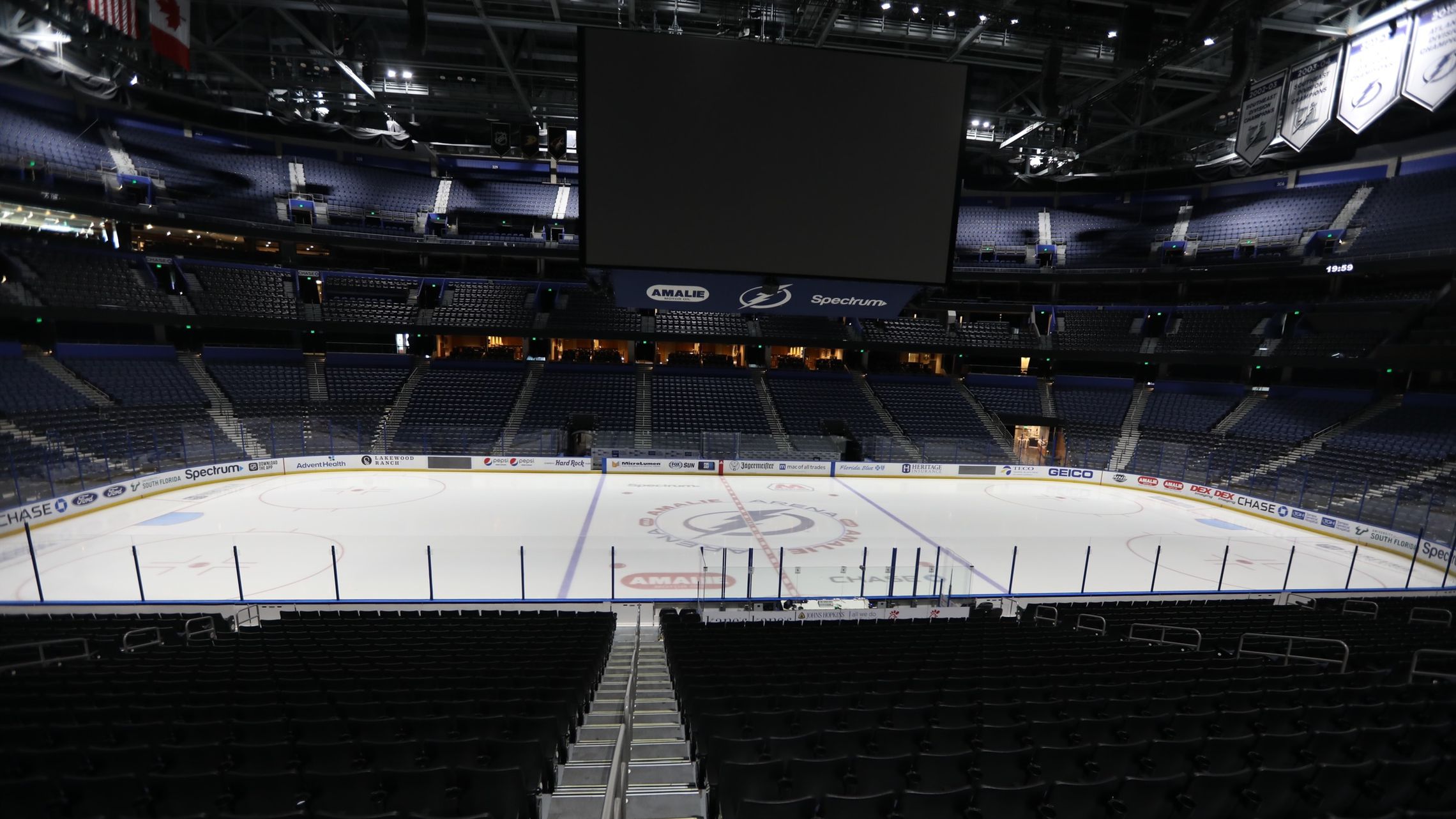 LeBrun cited sources as saying that the current proposal would see all teams return to at least some regular season play before 24 teams head to a modified playoff system.
Details of NHL Return Plan TBD
The report suggests that details of the plan aren't yet set in stone, and that the joint NHL-NHLPA Return to Play committee is still in discussion after a full weekend of working out how the season might resume.
Speculation on the NHL's return has centered on a potential 24-team playoff plan for weeks now. The idea could include shortened series in the early rounds, and NHL commissioner Gary Bettman has considered using neutral sites in the United States and Canada to hold a season-ending tournament – a "bubble" plan that other leagues like the NBA and MLB have also looked into, even if Major League Baseball eventually moved away from it.
Regardless of what the Return to Play committee comes up with, it might be some time before games can resume. Currently, all teams are in "Phase 1" of the league's plan for the COVID-19 pandemic, which requires all players and staff to remain in self-isolation.
"Phase 2" will allow teams to begin using their facilities for small group activities and open skates. Since the NHL includes many international players, however, team training would not be able to fully resume until those players are able to travel to the United States and self-quarantine yet again.
League to Determine Draft Date Soon
Bettman has previously said that he's not considering canceling the current season, and that the league could delay the start of the 2020-21 season if necessary.
Currently, the Boston Bruins (100 points) lead the NHL standings, while the St. Louis Blues (94 points) would be the top seed in the Western Conference. Most teams have about a dozen games remaining in their regular-season schedules.
---
2019-20 Stanley Cup Odds
Boston Bruins (+600)
Tampa Bay Lightning (+700)
Colorado Avalanche (+850)
St. Louis Blues (+950)
Vegas Golden Knights (+950)
Washington Capitals (+1100)
Philadelphia Flyers (+1300)
Pittsburgh Penguins (+1300)
Odds via FanDuel Sportsbook
---
At FanDuel Sportsbook, Boston (+600) remains a slight favorite to win the 2019-20 Stanley Cup, ahead of the Tampa Bay Lightning (+700), Colorado Avalanche (+850), St Louis Blues (+950), and the Vegas Golden Knights (+950).
LeBrun's report also notes that the NHL must make decisions on other issues soon, with announcements likely to come as early as this week. For instance, Bettman will likely need to make a decision on the NHL Draft, which was initially planned for late June. While NHL teams appear largely opposed to a June draft, top NHL executives have come out in favor of holding the event sometime during the month – perhaps even earlier than the original date.
The NHLPA is also considering another ongoing issue: what do to about the last paycheck players should have received on April 15. The players have so far deferred payment, as it is likely they may owe money back to the owners based on the reduced revenue for the league due to the pandemic.