The NFL is moving full speed ahead with plans to hold its 2020 season. But with the coronavirus pandemic seeming increasingly likely to impact sports throughout the rest of the year — and potentially beyond — the NFL Players Association is lobbying for a variety of protections for its members, including the option to opt out of the season entirely.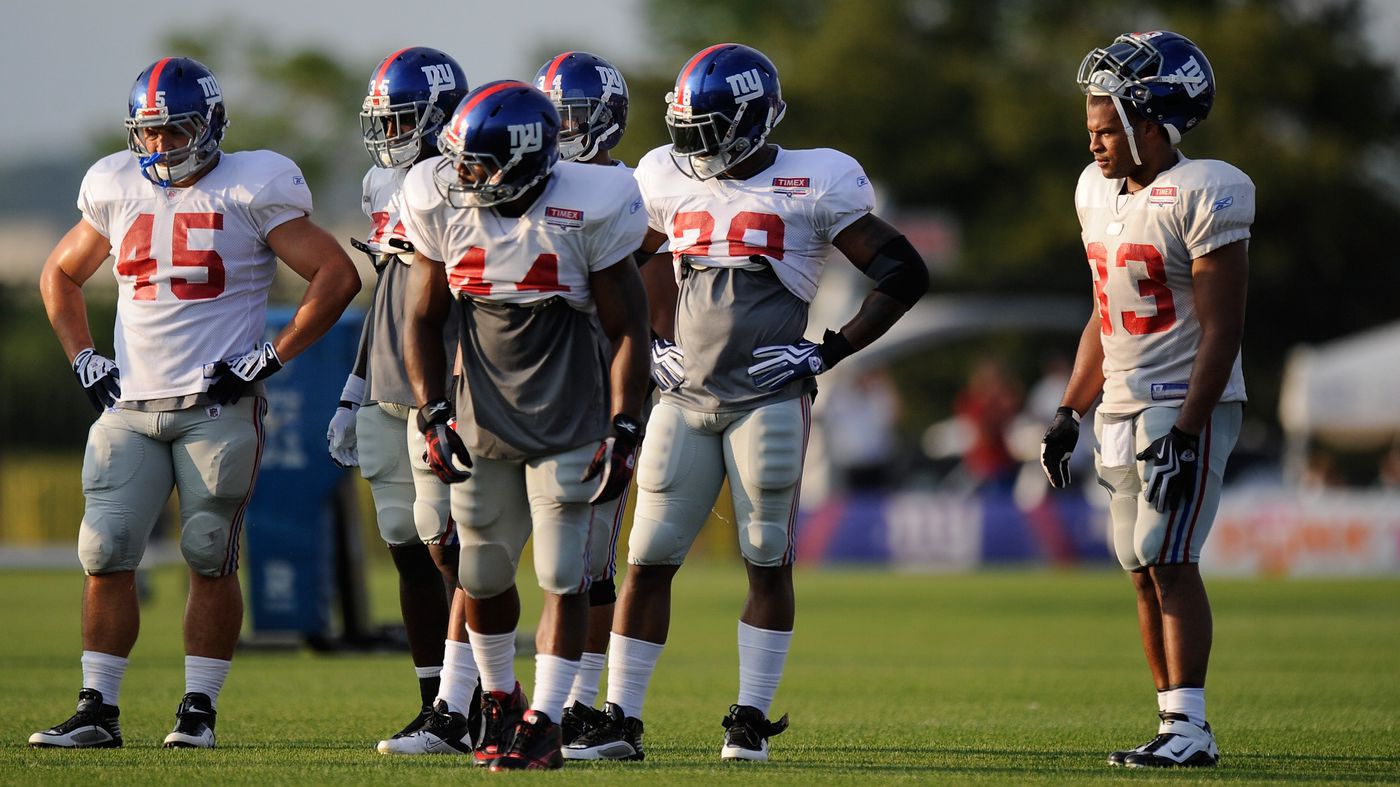 The NFL and NFLPA are negotiating over what a return to work will look like for training camps and the season, with issues over COVID-19 emerging as a key point in those discussions.
Union Fighting NFL Designation for COVID-19 Cases
According to sources cited by ESPN, the NFLPA is asking for an opt-out clause that would allow at-risk players to receive their entire salaries if they choose not to play this year. Additionally, the union is arguing that players should earn accrued seasons and benefits if they opt out due to having at-risk family members.
The two sides are discussing the definition of "at-risk," ESPN reported. In a June 7 memo, the league listed several risk factors, including hypertension, sleep apnea, a BMI of 28 or higher, or being an African American, Hispanic, or Pacific Islander.
Another sticking point could arise over how teams categorize COVID-19 cases on injury reports. Sources told ESPN that the NFL is pushing to classify coronavirus as a non-football injury (NFI). That doesn't sit well with players, as teams don't have to pay players who suffer non-football injuries.
The NFLPA is also asking for guaranteed stipends for players as protection against the potential for a halted season. According to ESPN, the union has requested $250,000 if the league shuts down during training camp, and a $500,000 guarantee after the season starts.
MLB, NBA Players Take Advantage of Opt-Out Options
Most NFL teams have scheduled their training camps to begin on July 28. That date remains in doubt, however, as the league and the union negotiate terms for the season. Players favor a long training camp to prepare for the season – especially after an offseason in which training was difficult – but want to eliminate all preseason games. The league has proposed cutting the preseason to two games, rather than the traditional four.
There is no guarantee that training camps will begin this month. An earlier agreement stipulated that teams must hold training camps at their own facilities. For competitive balance reasons, if any single team cannot open its facility, then no teams may do so. With coronavirus cases rising throughout much of the United States, local regulations may force a delay in the start of training camp, and perhaps even the regular season.
If other sports are any indication, some NFL players will choose to sit out the season. Several notables have already made that decision in both the NBA and MLB. Reigning WNBA MVP Elena Delle Donne has expressed a desire to sit out the season due to coronavirus concerns, but may have to do so without pay after a panel of doctors rejected her request for a medical waiver.