The NFL will play five games outside of the United States during the 2019 season, with the league announcing four matchups to take place in London and one more in Mexico City.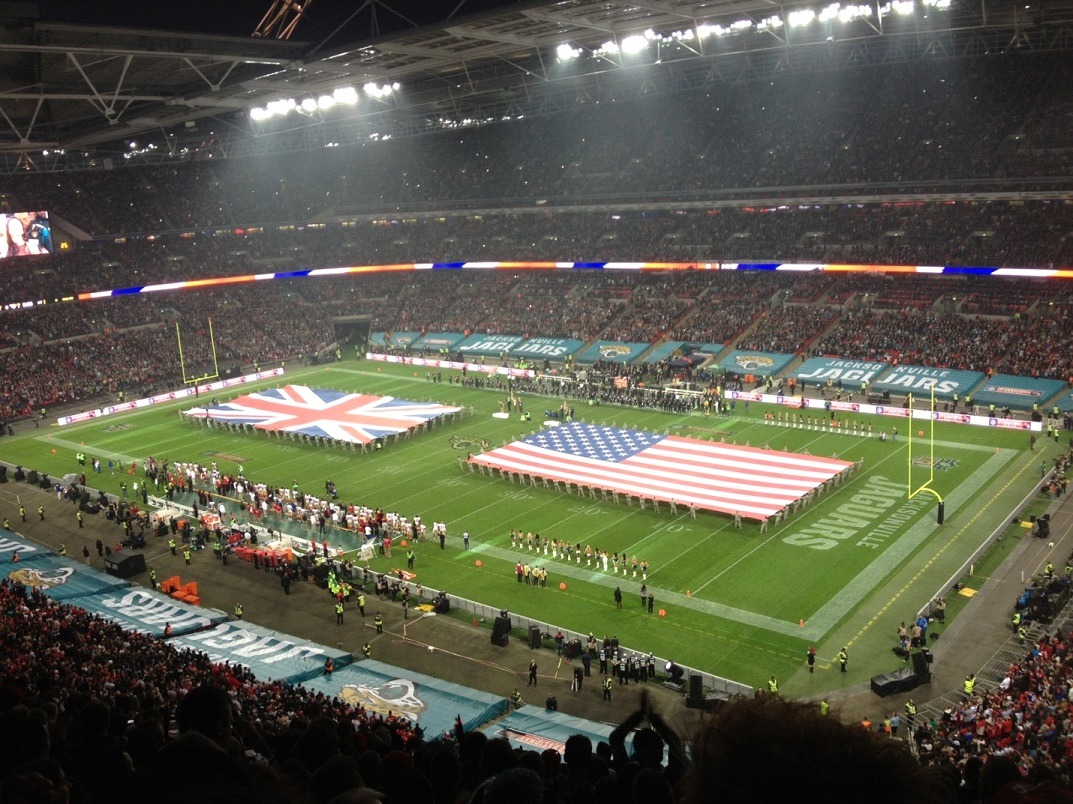 The schedule is a sign of the NFL's increasing efforts to expand its audience outside of the USA.
International Series Continues to Grow
During the 2018 season, the NFL scheduled three games in London, as well as one in Mexico City. However, the Mexico City game between the Kansas City Chiefs and the Los Angeles Rams was forced to move due to unacceptable field conditions at Estadio Azteca. The stadium had previously hosted games successfully in 2016 and 2017.
The NFL will once again attempt to put the Chiefs in Mexico City this year. However, they will be pitted against the other Los Angeles franchise: the Chargers.
The Rams are also back in international action, as they will take on the Cincinnati Bengals in London. Other matchups in the UK including the Carolina Panthers taking on divisional rival Tampa Bay, the Chicago Bears facing off against the Oakland Raiders, and the Houston Texans battling the Jacksonville Jaguars.
The Jaguars will be playing a game in London for the seventh consecutive year. The only remaining team never to play in the UK is the Green Bay Packers.
Dates and times for the games have yet to be announced.
Obada Wants to Play In Front of Hometown Crowd
Perhaps the most intriguing storyline of the international series will be that of Efe Obada, a defensive end for the Panthers. Born in Nigeria, Obada grew up in London, and is the first player to make a 53-man roster out of the NFL's International Player Pathway Program.
"It's amazing the Panthers are going to play in London," said Obada, according to ESPN. "One of my goals, beyond making the roster, has been to play in London, be in front of the English fans and get a sack. It would be coming full circle to be on that field. Now I have to make the team again. It's added motivation."
Obada made only eight tackles this season for Carolina, but did have two sacks and an interception for the team.
Of the four London games, two are planned to be played at Wembley Stadium, while the other two are set to be played in the new stadium for Premier League side Tottenham Hotspur. Tottenham was expected to host a game between the Raiders and the Seattle Seahawks this past October, but that game was moved to Wembley due to delays in construction at the new arena.
The NFL has yet to announce which of the four games in London next season will be played at each stadium. The league has played at least one game in London each season since 2007, with a total of 24 games being played in the UK over that span.