It's hard to fathom that the halfway point of the NFL season has must-win games, but the Chargers-Bears contest Sunday is exactly that. The Atlanta Falcons and Houston Texans also have games that could be crucial to their season.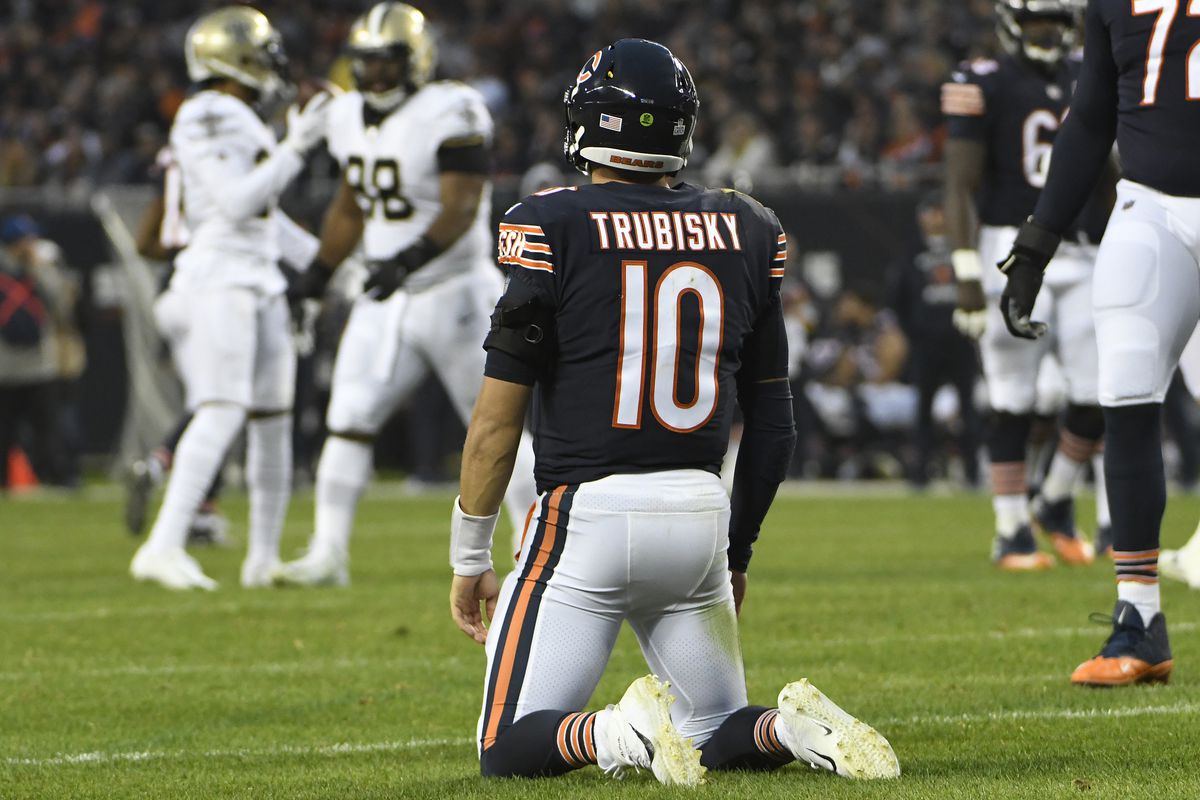 The Chargers-Bears game has two teams that made the playoffs last year, and who were expected to do so again this season. Los Angeles, however, is at 2-5, and tied with Denver for last place in the AFC West. The Bears are favored by 3.5 points.
Chicago's situation isn't quite as dire, but is definitely a cause for concern. The Bears are 3-3, well behind Green Bay and Minnesota in the NFC North. The Packers and Vikings each have six victories apiece.
Chicago coach Matt Nagy knows that this game is crucial for the team's playoff chances. Nagy told reporters on Thursday that the Chargers-Bears game might just define their season.
"We all understand that at 3-3, that you're getting to a point like I said last week where every week that goes by matters," Nagy said.
Trubisky Must Improve
Last week against New Orleans, Bears quarterback Mitchell Trubisky had solid stats, but still received criticism for his performance. There is no doubt the second-year signal caller has struggled this season, but Nagy said it's unfair to lay all the blame on him.
"We have too many things going on right now within our offense, and with us in general, that to sit there and point blame at one particular person right now is not fair," Nagy said. "What we need to do as a team right now is we need to win and we do that as a team. To me that's the simple solution."
Los Angeles coach Anthony Lynn said Trubisky could be a factor in the Chargers-Bears game.
"I think he's a starting quarterback in this league," Lynn said. "Shoot, he was hurt for 3-4 weeks there, but came back, played a tough team. I think he's a heckuva quarterback. I like the young man."
Houston Hosts Running Raiders
Houston is another team that was expected to make the playoffs. Instead, the Texans are 4-3, and are trying to keep up with Indianapolis in the AFC South.
Houston is facing Oakland as a 6.5-point favorite. Raiders coach Jon Gruden said the offensive plan is simple; run at the Texans with rookie running back Josh Jacobs.
"When he's running like he's running, you have to feed the beast," Gruden said. "He's hungry. He doesn't want to come out of the game either. This guy wants to be a great back."
Atlanta's Season Spiraling Downward
The Falcons have found themselves at the bottom of the NFC North, when expectations were that Atlanta would be fighting for the top spot. The team is 1-6, and that has brought calls for Dan Quinn's firing.
Owner Arthur Blank said two weeks ago, that he was not planning on changing his head coach.
"This staff has performed before," Blank said. My hope is they can fix what needs to be fixed and start winning some games."
Defeating Seattle on Sunday at home would be a nice start. The Falcons are 3.5-point underdogs.
Seattle coach Pete Carroll told reporters that he believes Quinn can turn it around.
"He knows what he's doing," Carroll said. "He's just trying to get his club going, as we all do. It's all week-to-week battles, and that's all we do and that's how we know how to go about it. I know that he's digging in and putting together a game plan and getting ready to go win a football game."