NFL Week 4 is the first time this season there have been two games with double-digit point spreads, and only the third with a spread of 10 or more. Last week Indianapolis was a 12.5-point pick over the New York Jets, and covered easily, 36-7.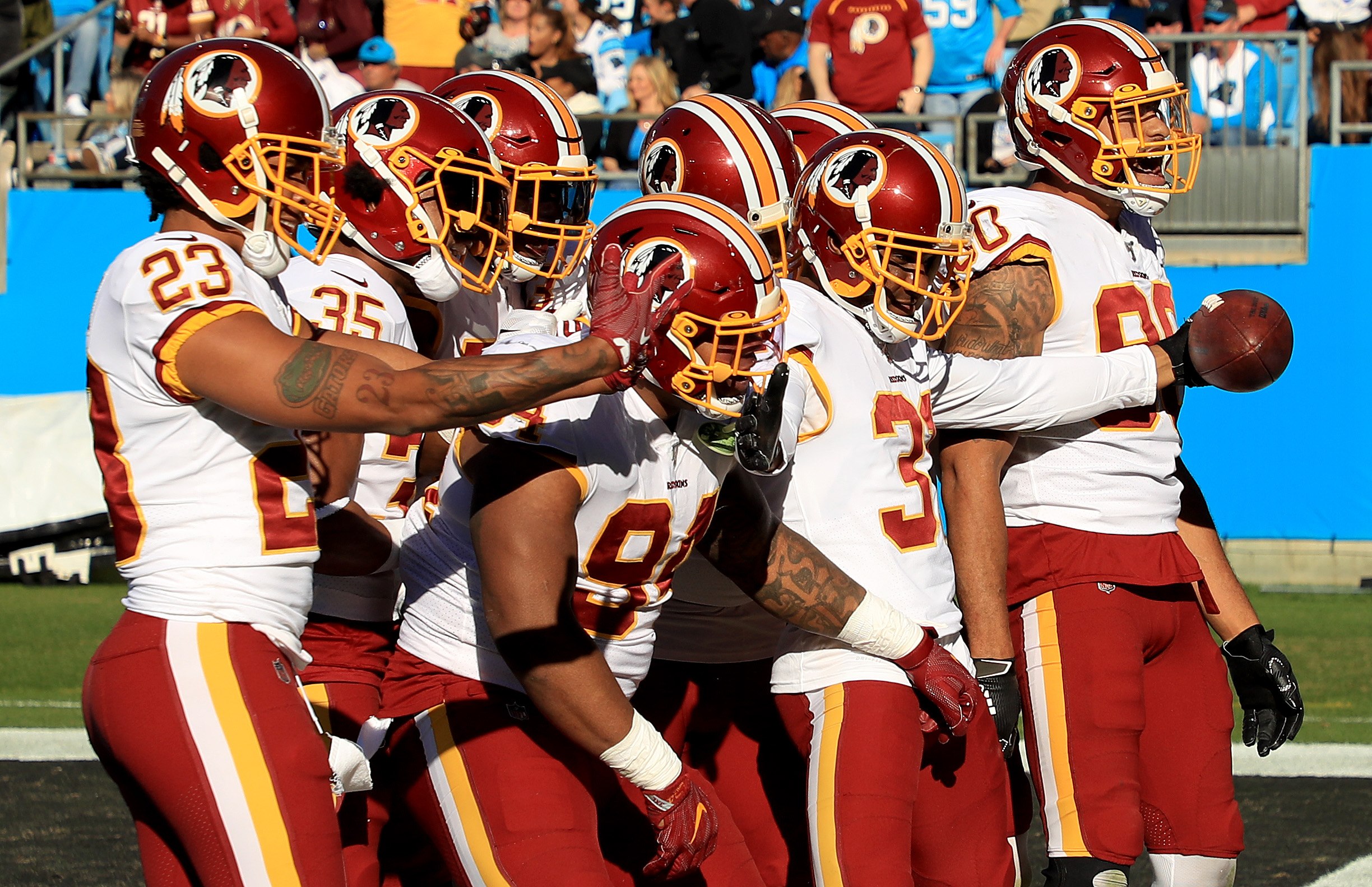 Baltimore has the highest point spread in NFL Week 4 as 14-point favorites over Washington, but should the Ravens be laying more?
The Los Angeles Rams are hosting the New York Giants, and while the 12.5 points they are giving New York is questionable, there are so attractive prop bets.
Big point-spread change in Los Angeles Chargers Tampa Bay game, but is it justified
This week's two games with double-digit point spreads seem to be a slam dunk. Baltimore is at Washington, and the Los Angeles Rams are hosting the winless New York Giants.
The Ravens, who are coming off of a 34-20 Monday Night Football loss to Kansas City, have a short week, but they played at home, and only have to travel 34 miles to face Washington at RFK Stadium.
Baltimore opened as a 12-point pick, but the sharps quickly bet it up to 14. Washington's defense, though, might make this game closer than expected. The defense has allowed an average of 334.2 yards a game, sixth in the NFL.
NFL Week 5 Games
| | | |
| --- | --- | --- |
| | Point Spread | Over/Under |
| Indianapolis at Chicago | Colts -2.5 | 43 |
|  New Orleans at Detroit | Saints -4 | 54 |
| Arizona at Carolina | Cardinals -3 | 51 |
| Jacksonville at Cincinnati | Bengals -3 | 49.5 |
| Cleveland at Dallas | Cowboys -4.5 | 56.5 |
| Minnesota at Houston | Texans -4 | 54 |
| Seattle at Miami | Seahawks -6.5 | 54 |
| LA Chargers at Tampa Bay | Bucs -7 | 43.5 |
| Baltimore at Washington | Ravens -14 | 45.5 |
| NY Giants at LA Rams | Rams -13 | 48 |
| Buffalo at Las Vegas | Bills -3.5 | 53 |
| Philadelphia at San Francisco | 49ers -6.5 | 45.5 |
| Atlanta at Green Bay | Packers -7 | 56.5 |
Source: Circa Sportsbook
The front four has been causing headaches for offensive coordinators, and Baltimore head coach Jon Harbaugh told reporters he is worried about Washington on that side of the ball.
"Those guys are just tremendous players," Harbaugh said. "They play hard; they're very physical. That's one of the challenges when you go against Washington. They have a tremendous front, and [defensive coordinator] Jack Del Rio does a great job with their defense. Of course, [head coach] Ron Rivera is a defensive coach, so they know what they're doing."
The Ravens might get a break with rookie edge rusher Chase Young doubtful for Sunday's game with a strained groin.
Los Angeles Hosting Hurting Giants
Another head coach worried about a team's defense is Sean McVay of the LA Rams. Despite the Rams being 12.5-point picks, up from the opening line of nine, McVay told reporters New York's defense presents unique challenges.
"I'll tell you what, this is a real pain to get ready for this defense," McVay said. "They do a great job of activating a handful of different personnel groupings. They are huge inside and they do a great job of really limiting the space that you can create."
While the defense might be a problem, the anemic Giants' offense should not be. The team lost star running back Saquon Barkley to a torn ACL in Week 2, and have had to rely on quarterback Daniel Jones.
That is the main reason the Giants are 0-3. Jones has a quarterback rating of 69.2, 36th in the league. He also has four interceptions as opposed to two touchdowns.
Banking on Brady Against Chargers
The Los Angeles Chargers-Tampa Bay game opened at 4.5 points, but quickly shot up to seven, one of the larger swings of the week. This game will put the team quarterback Tom Brady chose in free agency, against the team that was the bridesmaid.
Brady told reporters he has never regretted going to Tampa Bay.
"I love the fact where I chose to play and I loved playing with our coaches and the players on this team. I made a great decision and I love what we have going here," Brady said.
The Buccaneers are looking for their third win of the season, while the Chargers are 1-2.