It's the final week of the NFL regular season, which requires paying close attention to the stakes for each team. The teams fighting for playoff spots or playoff seeding will give it their all, while teams out of contention or with top seeds locked up will play conservatively. The Ravens, for one, have already announced that Lamar Jackson and Mark Ingram won't play on Sunday, since they've locked up home-field advantage in the playoffs. We need to be careful to slot players with much to fight for, and who are likely to play all four quarters in Week 17.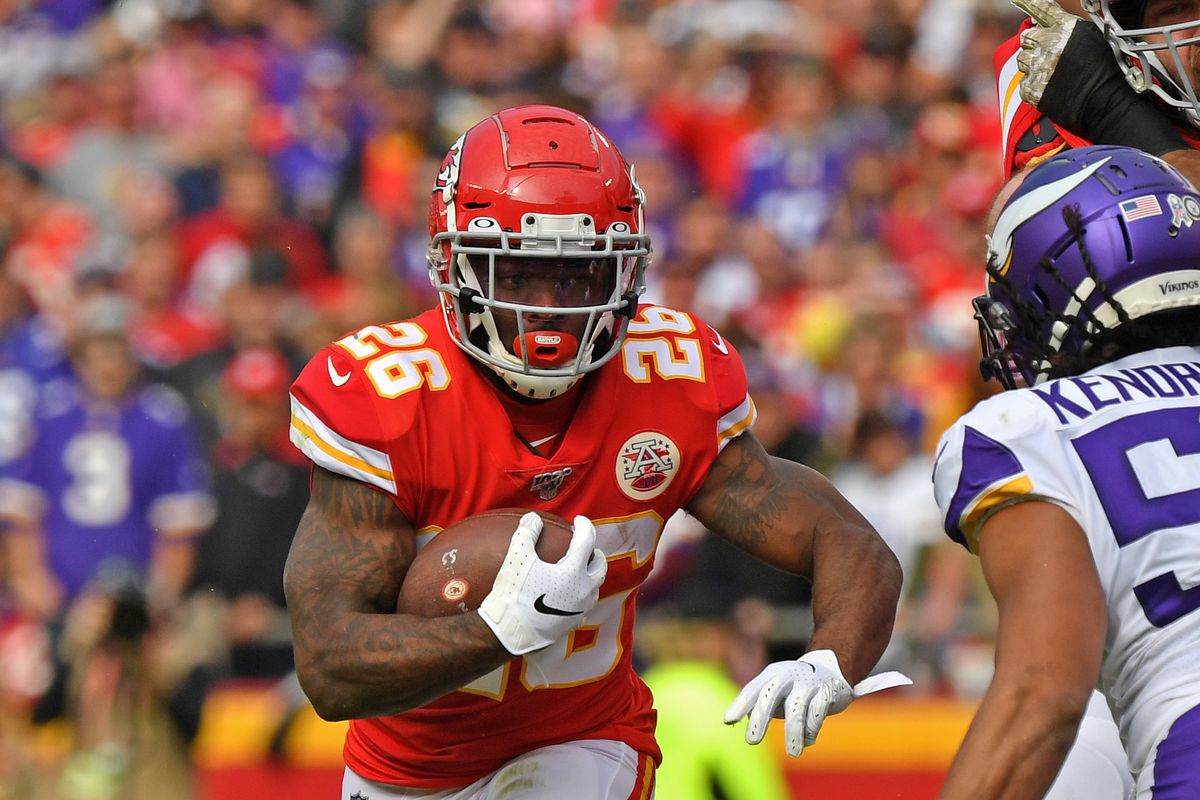 Damien Williams, Chiefs RB, $4,700
After missing three games with a rib injury, Williams is back and is getting the vast majority of carries for Kansas City. He rushed 16 times and caught three passes last week against the Bears, also scoring a touchdown. This week, he faces a Chargers defense that gives up 110 rushing yards per game, while being one of the best in the NFL against the pass.
Carlos Hyde, Texans RB, $5,000
As the Texans fight for higher seeding, their workhorse back, Hyde, has been strong down the stretch. While he gained just 27 yards on 17 carries against Tampa Bay in Week 16, he has otherwise averaged more than four yards per carry in the majority of games in the second half of the season. He scampered for 104 yards and a touchdown against the Titans in their first meeting this season, Houston's opponent in Week 17.
John Ross III, Bengals WR, $4,500
After a couple of slow starts after returning from a foot injury that kept him out most of the season, Ross put up strong numbers last week against the Dolphins with six catches (on 13 targets) for 84 yards. A similar game against the Browns, with a TD thrown in, would be a boon on a $4,500 DraftKings salary.
Chris Conley, Jaguars WR, $4,500
In Week 15, Conley caught four balls for 49 yards and a touchdown. He followed that up in Week 16 with two catches for 56 yards and a TD. The first time he faced the the Colts (the Jags' Week 17 opponent), he caught six passes for 58 yards.
Dallas Goedert, Eagles TE, $4,900
Goedert has seen solid numbers on a low salary all year, but he really stepped up last week when No. 1 tight end Zach Ertz went down with injury, catching nine passes for 91 yards and a touchdown. Ertz could be a game-time decision for Week 17, and Goedert could see big numbers again.