Comebacks and blowouts were the running theme for Week 1 in the NFL. Some of them were surprising, while others were totally predictable.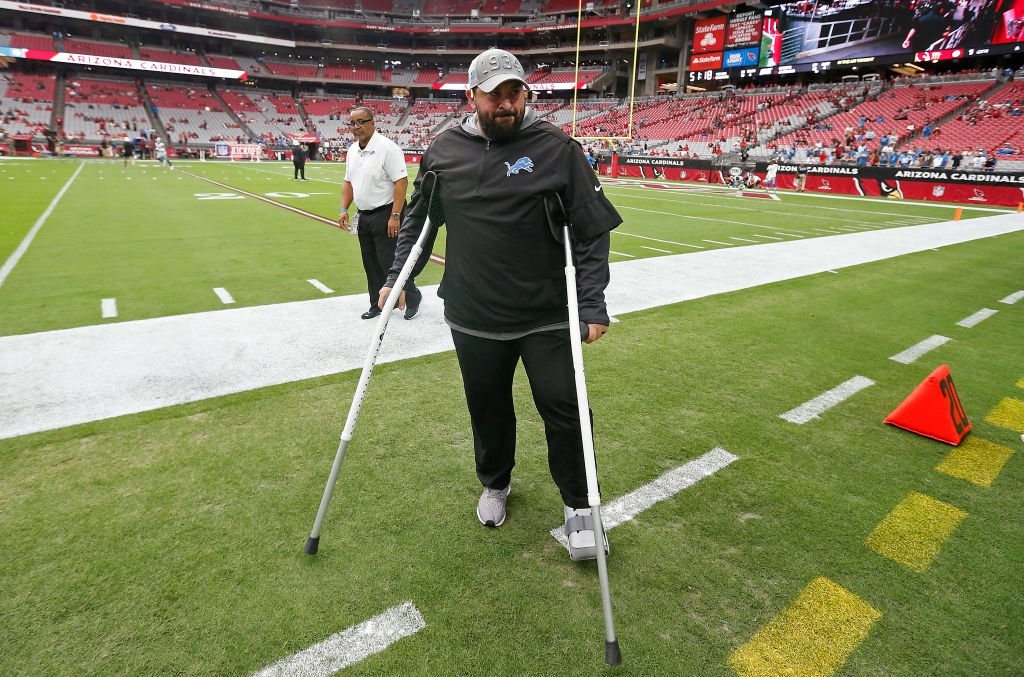 The favorites went 5-7-1 against the spread, and home teams were 3-9-1 ATS.
The biggest comeback of the day was the Arizona Cardinals. They were getting three points against the Detroit Lions in rookie quarterback Kyler Murray's debut.
Arizona trailed for most of the game, and got to the fourth quarter down by 18 points. A series of strong drives by Murray, and several miscues by the Lions, allowed the Cardinals to tie the game. The team traded field goals in overtime, 27-27.
"For us, just too many mistakes, bad execution and bad coaching," Lions coach Matt Patricia said. "We just got to be able to finish it off."
Jets Choke Away Win
Buffalo was another team that was trailing by double digits in the fourth quarter. The Bills were down 16-0 against the New York Jets, but somehow managed to win, 17-16. The Jets were favored by 2.5 points.
"It is demoralizing when you can play that well and still lose a game," defensive end Leonard Williams said. "It was just a bad start to the season when we had this game in the bag."
Like Murray, Buffalo quarterback Josh Allen struggled for three quarters. He threw four interceptions, all in the first half. Then, in the fourth quarter, he led the Bills charge to complete the comeback.
"We didn't do a good job of finishing what we started," Jets coach Adam Gase said. "When the defense was rolling like that, we've got to be able to do something on offense. In the second half, they probably had too many plays because we weren't doing enough on offense. That's where we've got to play complementary football."
Baltimore Exposes Miami
The consensus was that Miami was going to be bad. No one knew how bad, but bad, nonetheless. Baltimore showed NFL fans how long of a season it is going to be for Dolphins. The Ravens, who were favored by 6.5 points on the road, blew out Miami, 59-10, and it wasn't even that close. Baltimore led 42-10 at halftime
There are rumors that Miami players are already asking their agents to seek trades. The talk is that the organization isn't serious about competing, looking for the No. 1 pick in the 2020 NFL Draft.
That sentiment is reflected in next week's odds. The Patriots opened as a 16.5-point pick, and money came flying in on the defending Super Bowl champions. Bovada reported that they saw so much action they took the bet down temporarily. It was back up Monday at 17.
Cowboys, New England Roll
Dallas and New England were expected to defeat their opponents, but they both crushed them. Dallas, who was favored by seven, faced NFC East rival New York Giants, and Cowboys quarterback Dak Prescott put on a clinic. He finished with 405 yards passing and four touchdowns in the 35-17 victory.
New England, a 5.5-point pick, took on Pittsburgh at home and dismantled the Steelers, 33-3. Patriots quarterback Tom Brady was 24 of 36 for 341 yards and three TDs.
Bad Beat of the Week
Philadelphia was giving away anywhere from 9.5 to 10 points, but it looked like Eagles' backers were going to cash. A field goal by Jake Elliott with 3:10 remaining made it 32-20. Then, Washington's Case Keenum threw a 4-yard touchdown pass with six seconds left to crush Philly fans.