NFL Week 1 began on Thursday with Green Bay beating Chicago by a very Green Bay-Chicago kind of score, 10-3. While we can't even begin to explain what oddsmakers were thinking when they set the over/under at 47, a little early disconnect between betting lines and on-field results should probably be expected this year. After all, we have more new (legal) sports bettors than ever before, and still so many unanswered questions on different NFL lineups.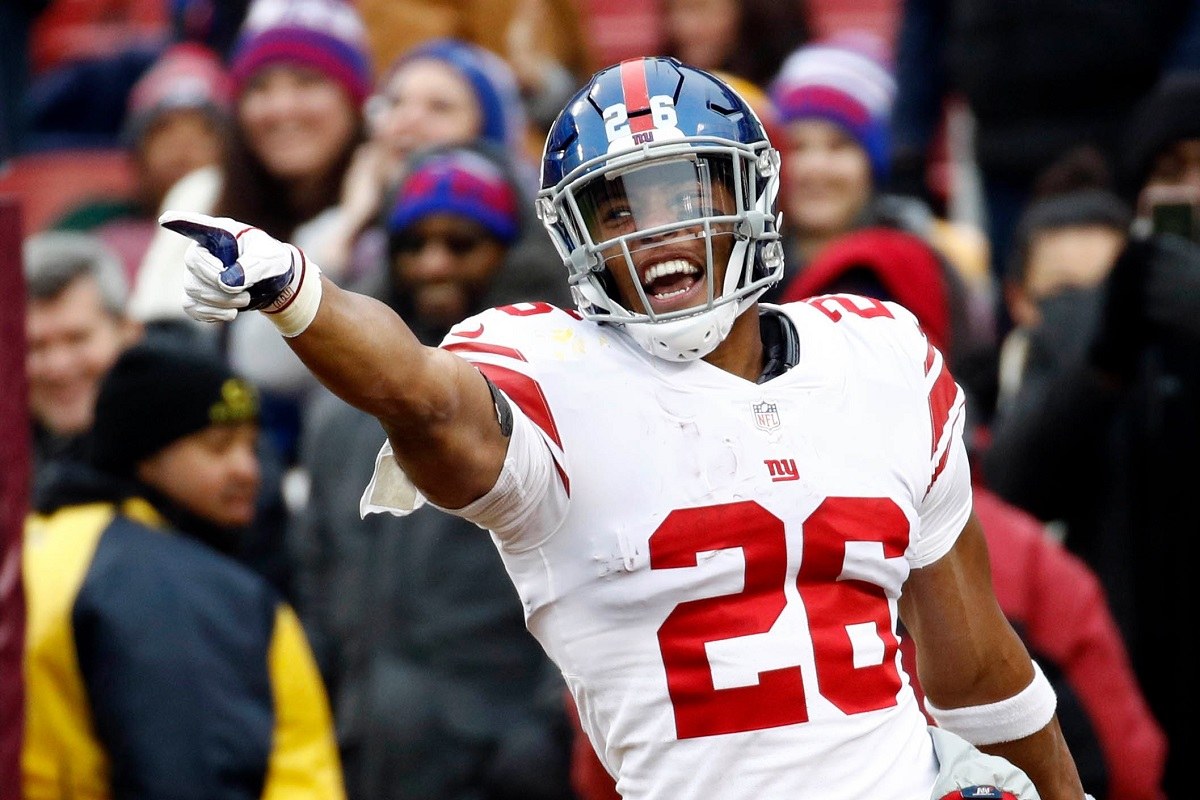 Two other games this weekend feature division rivalries — Buffalo at NY Jets and NY Giants at Dallas — which can alway get heated. But if there's a marquee matchup this weekend, it's probably going to be Pittsburgh at New England.
The Steelers went through a lot of turmoil last season. Running back Le'Veon Bell held out all season, then went to the Jets, while Antonio Brown proved to be a locker room cancer, and left to go to Oakland.
The defending Super Bowl champions in New England meanwhile saw tight end Rob Gronkowski retire, and have questions about the depth at wide receiver. Still, the Patriots are favored by 5.5 points, with the over/under at 50.
Here's a look at some other key games, and the burning NFL questions they'll attempt to answer on Sunday..
Who's the Better RB, Barkley or Elliott?
The New York Giants and Dallas Cowboys have arguably the two best running backs in the league. Sunday's game in Dallas should show who gets the early nod as the best in the NFL.
Ezekiel Elliott has a disadvantage of holding out of training camp, but he insists he is game ready. Elliott amassed 1,434 yards and six touchdowns in 2018. Saquon Barkley is ready to be the Giants' superstar. He showed flashes of that last year when he gained 1,307 yards and scored 11 touchdowns.
Barkley and Elliott both declared they are the best, and the Giants' back said he was ready for Sunday.
"I'm happy he said that," Barkley said. "He believes he's the best, I believe I'm the best."
The Cowboys are 7-point picks, and the over/under is 45.
Why is KC Favored by Only 3.5?
The Chiefs are the favorites to win the Super Bowl at 5/1. The Jacksonville Jaguars are at 25/1, and aren't expected to win more than eight games this season.So why is the line on this game only 3.5 points in Kansas City's favor?
The Chiefs are supposed to have a superior offense with MVP favorite quarterback Patrick Mahomes. The defense is supposed to be improved with the hiring of former New York Giants defensive coordinator Steve Spagnuolo.
Jacksonville signed free agent Nick Foles, but he doesn't have a lot of weapons at wide receiver or tight end. The defense was good last year, and might have an advantage if Foles can keep the offense on the field, but Kansas City looks to strong for them.
How Will Jacoby Brissett Do?
Indianapolis's Jacoby Brissett was thrust into the starting quarterback role when Andrew Luck announced his retirement. The line on the team's victory total quickly dropped from 9 to 6.5. But opinion may be changing about the Colts' new signal caller.
Brissett has run the offense before, and has capable wide receivers in T.Y. Hilton and Devin Funchess. He will certainly be tested by the Los Angeles Chargers defense, which even without safety Derwin James, has pass rushers Joey Bosa and Melvin Ingram.
One stat that doesn't work in his favor: the Colts are 1-3 in trips out west in September.