The NFL Scouting Combine concluded on Monday, and with the draft coming up on April 25, team executives are working on their draft board to see who they will try and get. The combine is usually a good barometer of the talent and where it fits in the draft.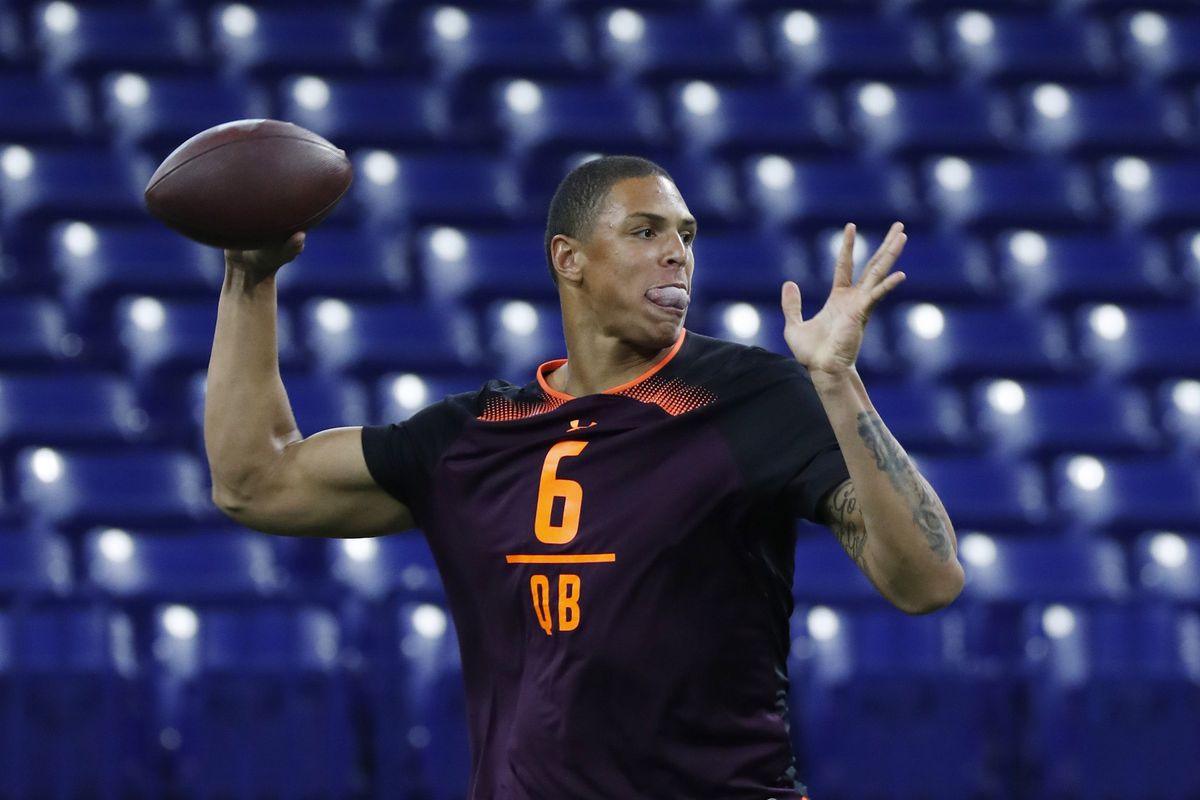 But several players can help or hurt their stock. Some projected top picks choose not to go to the event, since there is little to be gained by going through the interviews, tests, and workouts. Others, though, know that they can improve their draft status, and thus, their bank account, by a positive showing at the combine.
Below are some of the winners and losers of the event.
Winners
Tyree Jackson
The 6-foot-7 prospect from the University of Buffalo, who ran a jaw-dropping 4.59 in the 40 and was throwing the ball so hard to receivers he had to be told to ease up, wowed with his impressive physical skills.
There are still some doubts that he has the decision-making skills to play quarterback, but he is being compared to Josh Allen, the Wyoming signal caller that was taken in the first round by the Buffalo Bills.
Jackson is a project, there is no doubt about that, but his raw talent he displayed at the combine will almost assuredly guarantee someone will take him by the end of the second round.
Kyler Murray
All Murray did was get measured and answer some questions, but it was enough to vault the Oklahoma quarterback from a projected second or third round pick to rumors that Arizona might take him No. 1 overall.
The fears were that Murray was too small to play the position, but when he checked in at 5-foot-10-inches scouts suddenly change their opinion. It also didn't hurt that the Heisman trophy winner had packed on an extra 12 pounds from his college days as well.
Losers
Jachai Polite
The Florida defensive end better hope that scouts weren't depending on his combine performance, or Polite may go undrafted. He bombed during his interviews, apparently telling reporters how offended he was that teams grilled him during their talks with him.
The field work ended soon after it started. He ran a subpar 40, then said he was nursing a hamstring strain and pulled himself from the rest of the drills. For someone who is undersized at his position, he needed to wow scouts, but did just the opposite.
Dexter Lawrence
The Clemson defensive tackle was under scrutiny for a failed drug test that kept him out of the College Football Playoffs, but a good combine could have taking the attention from that controversy. Lawrence said he was asked about it in every interview he had.
"I mean, every time I take a drug test it's going to be skeptical because that was just something that I know I didn't do and something to pop up like that just really unfortunate," Lawrence said. "Every time I pee in a cup now I'm just thinking, OK, let me pray because it's just something stupid like that can happen."
He was doing well with his workout, but the 6-foot-4.5 inch, 342 pounder, suffered a leg injury on his second 40-yard run, and had to withdraw from the rest of the activities.
It probably won't affect his draft position too much, but it's just one more doubt that NFL teams will have to consider.