Defensive prop bets have some of the best odds of any NFL wager. The only problem is they are more difficult to handicap. Still the payoff can be worth the risk, and gamblers shouldn't overlook defensive categories.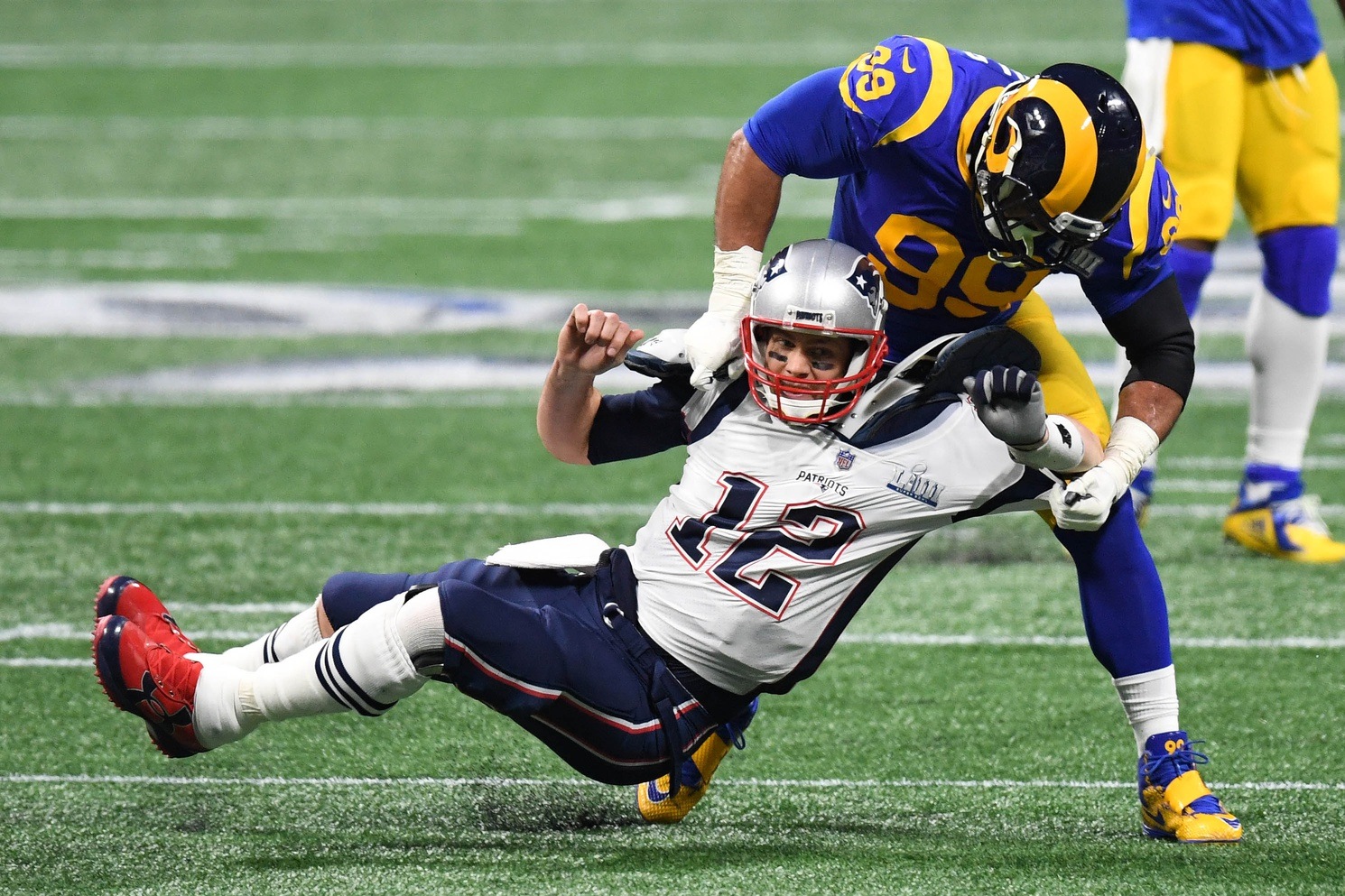 The most obvious is sack leader, but there are other props as well, such as most interceptions and most tackles. Bovada even has a wager on most tackles and assists.
We take a look at the defensive categories, and make a few recommendations on where money might be better placed.
Aaron Donald Favorite in Sack Race
Aaron Donald of the Los Angeles Rams was the leader last year, and is the favorite for the 2019 season. Bovada has him at 3/2, while at Ladbrokes he is slightly lower at 2/1.
Donald doesn't have Ndamukong Suh at nose tackle this year, the veteran departed for Tampa Bay. Wisdom would suggest Donald will be the main focus of team's they face, but opponents pretty much keyed on him last year as well.
Most Sacks

Player                                    Team                   Odds           2018 Sacks

Aaron Donald                        Rams                    2/1                 20.5

J.J. Watt                                Texans                  4/1                 16

Khalil Mack                            Bears                    9/2                12.5

Von Miller                              Broncos                15/2               14.5

Myles Garrett                        Browns                 14/1               13.5

Source: Ladbrokes
The Rams are very high on rookie nose tackle Greg Gaines, but the position is far from his. It is expected that Sebastian Joseph-Day will battle Gaines, and the two might end up platooning at that position.
Does that affect what Donald will do this year? It's possible. Besides we like the odds on Houston's J.J. Watt at 4/1.. He was healthy last season and put up 16 sacks, second only to Donald's 20.5.
Darius Leonard: Linebacker's Delight
Chances are whoever wins this bet will probably be some type of linebacker. Last year the top 10 spots were at that position. Rookie Darius Leonard was the leader in 2018 with 111 tackles and 52 assists.
Most Combined Tackles and Assists Odds

Player                                    Team             Odds           2018 Totals

Darius Leonard                      Colts              11/2                163

Leighton Vander Esch           Cowboys         7/1                140

Luke Kuechly                         Panthers        12/1               130

Blake Martinez                      Packers          14/1               144

Bobby Wagner                     Seahawks        14/1              138

Roquan Smith                      Bears               14/1              121

Source: Bovada
With 19 more than No. 2 Blake Martinez of Green Bay, it is no wonder Leonard is the overwhelming favorite this year at 11/2. This being his second year, don't expect a sophomore slump. He told NFL.com his goals will pretty lofty.
"I want 200 tackles. I want 10 sacks," Leonard said. "I want to be NFL Defensive Player of the Year, I want to be All-Pro, Super Bowl champion, Super Bowl MVP. Just everything with my name at the top of the charts."
If he has even close to what he expects, he should run away with this category once again.
Jacksonian D-mocracy
This category provides the most opportunity for a longshot, especially since three players last year tied for most interceptions. The good thing, though, you don't have to stray too far down the betting board to find good odds. The favorite at Bovada is Carolina cornerback Donte Jackson at 14/1, while Ladbrokes has their favorite as Chicago safety Eddie Jackson at 9/1, while Bovada has him at 25/1.
Most Interceptions

Player                                   Team             Odds         2018 INTs

Donte Jackson                     Panthers        14/1                 4

Damontee Kazee                 Falcons          20/1                 7

Curtis Riley                          Giants            22/1                  4

Eddie Jackson                     Bears             25/1                  6

Xavien Howard                   Dolphins         25/1                  7

Source: Bovada     
Neither of those two were the season leader last year. So finding who might come out on top this season might be tricky, but there are a couple of factors that might help.
The first is to look for all pro secondary players. Kyle Fuller of the Bears was an All-Pro and was one of the three who led the league in interceptions with seven. Miami's Xavien Howard was on the second team, and he also had seven picks.
The second stat to look at is quarterback leaders in interceptions. Pittsburgh's Ben Roethlisberger led with 16, followed by Indianapolis' Andrew Luck, Denver's Case Keenum, and New York's Sam Darnold with 15. With Darnold prone to throwing picks, and Howard getting to play him twice because they are in the same division, he is very attractive at 25/1.