In the 2020 season, the NFL introduced a new, expanded playoff format that added two more teams to the postseason. That format remains in place, largely unchanged for the 2021 campaign. But, with the format still relatively fresh, many fans remain confused as to how the NFL playoffs will work this year, or exactly how to fill out their Super Bowl brackets.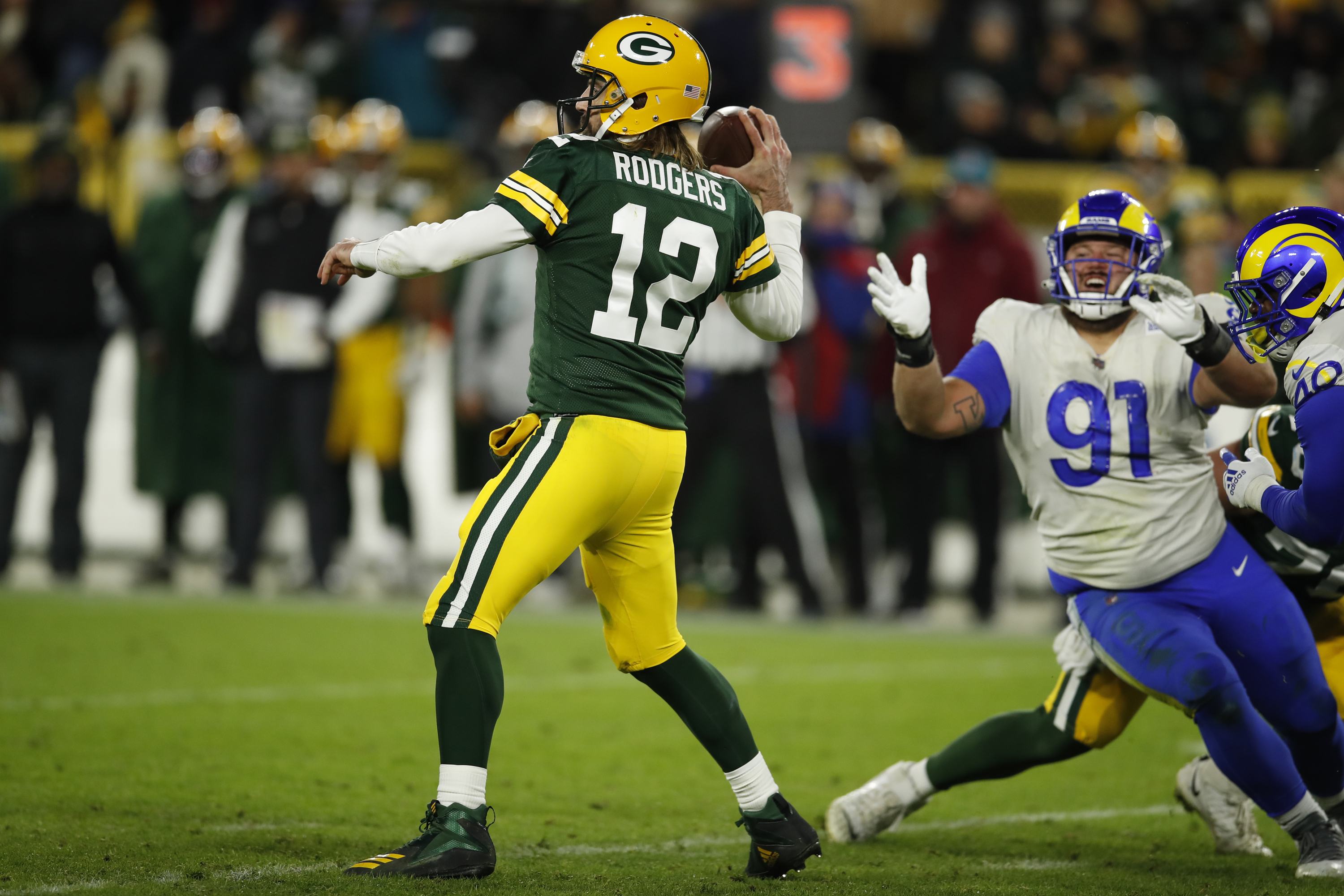 As with last year, seven teams will make the playoffs in each conference at the end of this season.
Expanded NFL playoffs offer single bye per conference
All four division winners will automatically make the playoffs in each conference. In addition, three wild-card teams will also join them in the postseason. That's a total of seven teams per conference, or 14 in total across the NFL.
That means that only the top team in each conference will earn a first-round bye. That should add drama to the race for the top spot on both sides of the league. In the AFC, the Patriots, Chiefs, and Titans are all tied for the best record at 9-4 with four weeks remaining. The NFC also features a three-way dead heat, with the Cardinals, Packers, and Buccaneers all tied at 10-3 heading into the stretch run.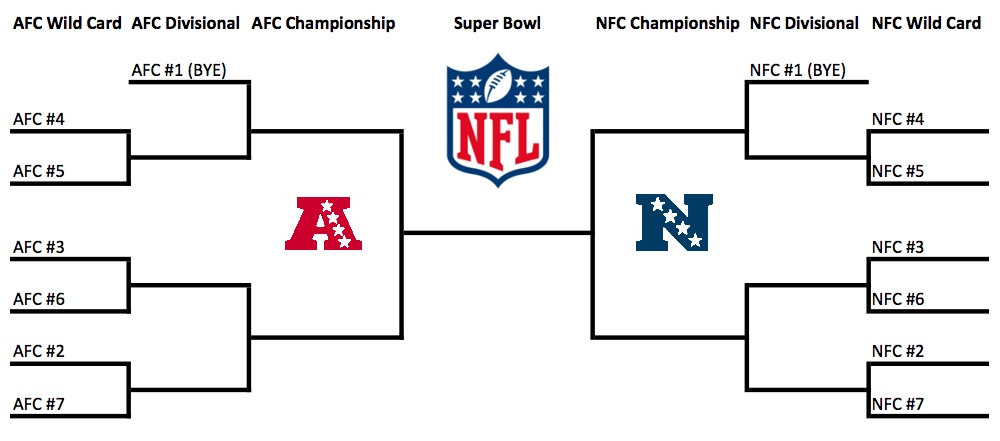 In the first round, the three division winners in each conference will be seeded No. 2 through No. 4, based on record (and other tiebreakers, if needed). The three wild-card teams will take the No. 5 through No. 7 seeds.
NFL expands wild-card weekend to three days
The No. 2 team will then play the No. 7 seed in the first round. No. 3 will play No. 6, with No. 4 playing No. 5. The division winners (as the higher seeds) will host the first-round matchups.
In the conference semifinals, the No. 1 seed will host the lowest remaining seed, while the other two first-round survivors face off. Again, the higher seeds will host those games In the conference championship, the highest remaining seed will host its opponent. SoFi Stadium, home for both the Los Angeles Chargers and Los Angeles Rams, will host the 2022 Super Bowl on Feb. 13.
The only notable change between this season and the last is in the scheduling of some wild-card games. The NFL will now spread its six first-round playoff matchups over three days. Along with matchups on Saturday, Jan. 15 and Sunday, Jan. 16, one matchup will air on Monday, Jan. 17.
---
2021 NFL Playoffs Schedule
Postseason action won't begin until early January 2022, and will look as follows:
Jan 15-17: Wild-card games with a Saturday doubleheader, Sunday tripleheader, and a Monday night game
Jan 22-23: Divisional round matchups with two games each day
Jan. 30: The Conference Championships
Feb. 6: Bye week (Pro Bowl)
Feb. 13: Super Bowl LVI
---
As of the end of Week 14, no team has clinched a playoff spot in the newly expanded 17-game regular season. However, we can imagine what the playoffs would look like if the season ended today. Below are the current seedings after 14 weeks of play:
AFC Playoff Picture
No. 1 Seed (First Round Bye): New England Patriots (9-4)
2 Tennessee Titans (9-4) vs. No. 7 Buffalo Bills (7-6)
3 Kansas City Chiefs (9-4) vs. No. 6 Indianapolis Colts (7-6)
4 Baltimore Ravens (8-5) vs. No. 5 Los Angeles Chargers (8-5)
NFC Playoff Picture
No. 1 Seed (First Round Bye): Green Bay Packers (10-3)
2 Tampa Bay Buccaneers (10-3) vs. No. 7 Washington Football Team (6-7)
3 Arizona Cardinals (10-3) vs. No. 6 San Francisco 49ers (7-6)
4 Dallas Cowboys (9-4) vs. No. 5 Los Angeles Rams (9-4)