The Westgate Las Vegas SuperBook put out their NFL Playoff propositions recently and there are a few surprises. Not shocking, however, is the New England Patriots having the best odds to get into the postseason.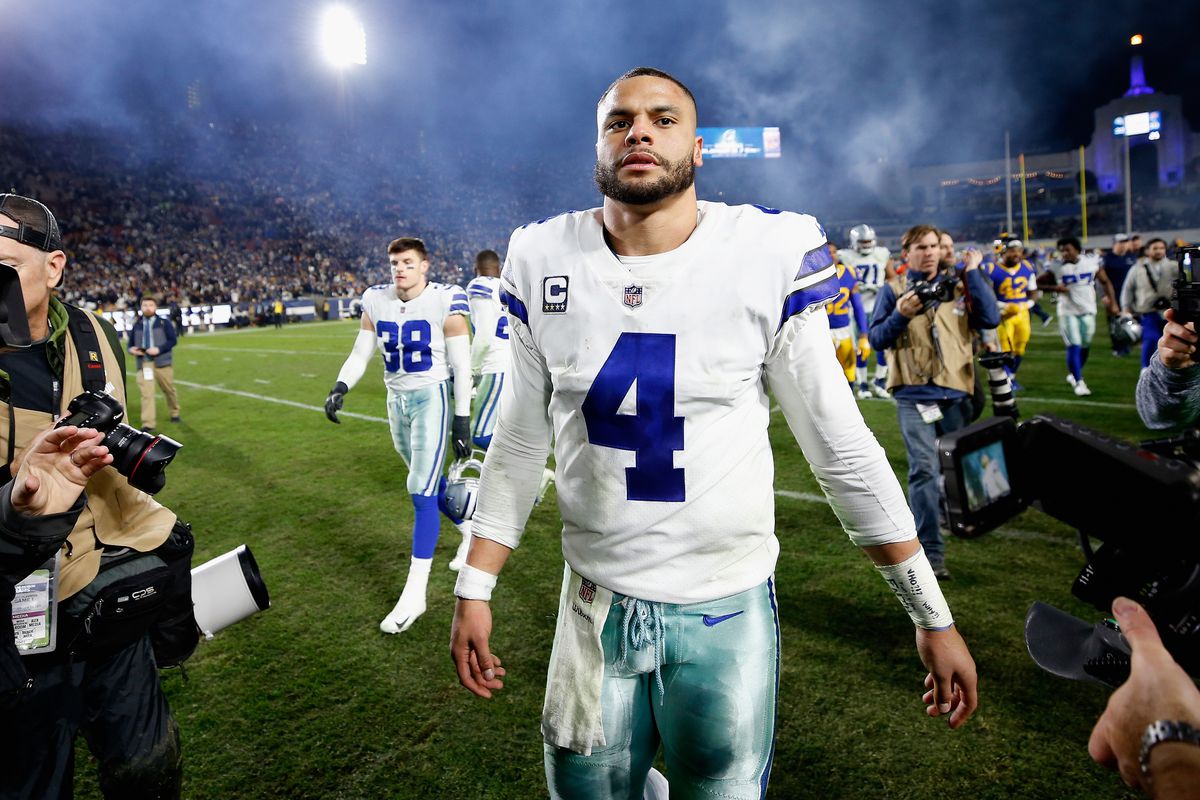 Tom Brady and company are co-favorites to win the 2020 Super Bowl at 6/1. New England have odds of -900 to make the playoffs, and +600 not to. Oddsmakers don't have as much confidence on the other 6/1 pick, the Kansas City Chiefs, though. They are listed at -400 to make it, and +300 not to.
There are a couple of other head scratchers on the betting sheet. We take a look at some of them, and point out what could be beneficial to bettors come December.
Dallas Cowboys Yes +105, No -125
Dallas won the NFC East last year, and made it to the divisional round before losing to the Los Angeles Rams, 30-22. So it's a bit puzzling that they are a +105 to make the playoffs, and a -125 not to.
The team didn't lose anyone of note, and return the offensive core of quarterback Dak Prescott, running back Ezekiel Elliott, and wide receiver Amari Cooper. Getting tight end Jason Whitten to unretire might prove to be a huge plus.
Prescott believes this team will make it back to the postseason, and vie for a Super Bowl appearance.
"My expectations are high," Prescott said. "Not necessarily any ceiling on what I can do or what this team can do. It's just been about work. Simply just working to get better in every aspect of my game, making sure my teammates are doing the same. We're excited for the position we're in."
Green Bay Packers Yes -105, No -115
Assuming the loser for the NFC title is either Dallas or Philadelphia, there will be one more wild card spot up for grabs. Could it be the Packers that take it? Oddsmakers believe so. They have the best odds of any team not expected to win their division. They are -105 yes, and a -115 no.
The Packers appear to be riding the hopes of quarterback Aaron Rodgers, who is already fighting with new coach Matt LaFleur. The backup for Rodgers wasn't addressed, so if he goes down with an injury, you can pretty much count on the time he is gone as losses.
Green Bay appears to be a team that is ready to rebuild, rather than contend. This season should be the third straight year they miss the playoffs.
Cleveland Browns Yes -125, No +105
There is a fascination with quarterback Baker Mayfield, and while he did impress last year, he's only been in the league a year. Even future Hall of Fame quarterbacks like Troy Aikman, and Joe Montana needed more than a year to prove they were ready to lead a team.
Bettors have been enamored with Cleveland, though, and it may be a case of betting with your heart and not your head. The team should finish third in the AFC North, and miss the playoffs again.
Pittsburgh Steelers Yes Even, No -120
The consensus is that Pittsburgh will miss out again on the postseason, but look how close they got last year with all the distractions they had. Running back Le'Veon Bell was a holdout, and wide receiver Antonio Brown was a clubhouse cancer.
They are both gone, and their replacements have shown that they are more than capable of playing in the NFL. James Connor and JuJu Smith-Schuster will shine this season, and there is a lot to be said for stability in the locker room.
The Steelers have a lot to prove, and they should be motivated to do so.