If fans and bettors hoped for some clarity in the NFL playoff picture by the end of Week 15, they were sorely disappointed. Only one team has actually clinched a postseason spot, and nearly everyone in the league is still mathematically alive – with 24 teams within a game of making the playoffs.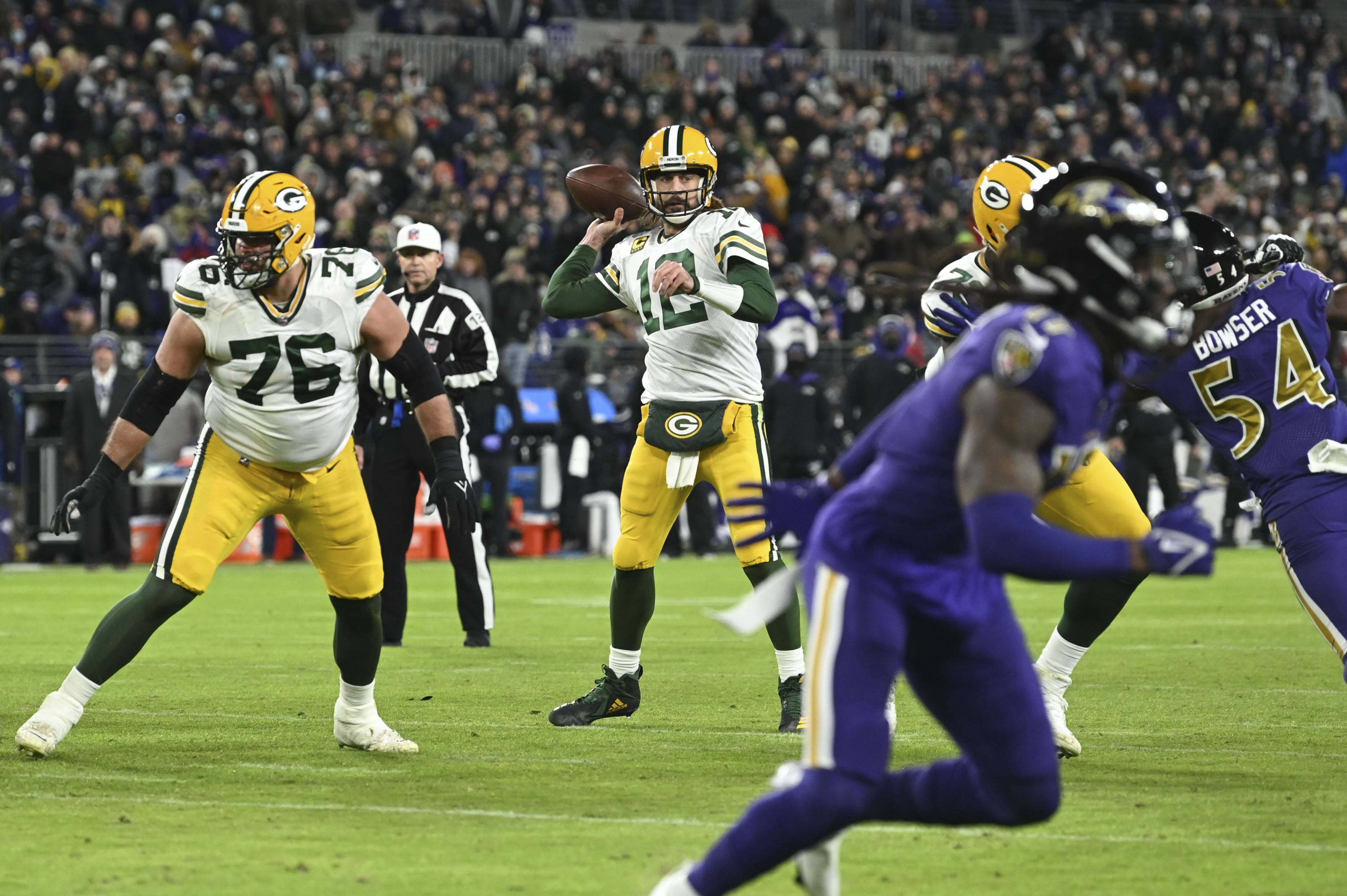 The Green Bay Packers (11-3) are the only team that can be absolutely sure it will be playing in the postseason this year.
Rodgers: Divisional titles still matter
The Packers beat the Baltimore Ravens 31-30 on Sunday, clinching the NFC North in the process. The Packers are a +450 favorite to win the Super Bowl this year, according to DraftKings Sportsbook.
"You have to savor these a little bit," Packers quarterback Aaron Rodgers said after the team clinched its third straight division title. "It's just the first step in our goals … but I think it's important to keep that perspective on how special accomplishing this is three years in a row and so just to enjoy it, to savor it, savor these moments. These are special moments."
Beyond Green Bay, the NFL playoff picture remains wide open. While the expanded 14-team playoff field makes it easier for teams to earn a postseason berth, the longer 17-game season is keeping more teams alive. Throw in some incredible parity – particularly in the AFC – and you have a recipe for a chaotic finish.
In the AFC, the Kansas City Chiefs hold the conference's best record at 10-4. They lead the AFC West and should make the playoffs barring a complete collapse and a number of other unfortunate results. DraftKings sees the Chiefs as a +450 co-favorite to win the Super Bowl.
Most teams still in striking distance
The picture gets far murkier after Kansas City. A dozen teams have records between 9-5 and 7-7, portending a wide-open race over the next three weeks. That's especially true in the AFC North, where the Bengals (8-6) lead the way, but the Ravens (8-6), Steelers (7-6-1), and Browns (7-7) are all within one game of first.
There's only slightly more clarity in the NFC. The Minnesota Vikings hold the final wild-card spot at 7-7, but the Eagles and Saints are tied with them, while Washington and the Atlanta Falcons are just one game back at 6-8. Even the lowly New York Giants (4-10) are technically, mathematically alive, though they have no realistic path to a playoff spot.
In other words, the final weeks of the regular season will decide plenty of divisional titles, postseason berths, and playoff seedings. Here's a look at where the NFL playoff picture would stand if the season ended today.
---
AFC Playoff Picture
No. 1 Seed (First Round Bye): Kansas City Chiefs (10-4)
2 New England Patriots (9-5) vs. No. 7 Buffalo Bills (8-6)
3 Tennessee Titans (9-5) vs. No. 6 Los Angeles Chargers (8-6)
4 Cincinnati Bengals (8-6) vs. No. 5 Indianapolis Colts (8-6)
NFC Playoff Picture
No. 1 Seed (First Round Bye): Green Bay Packers (11-3)
2 Dallas Cowboys (10-4) vs. No. 7 Minnesota Vikings (7-7)
3 Tampa Bay Buccaneers (10-4) vs. No. 6 San Francisco 49ers (8-6)
4 Arizona Cardinals (10-4) vs. No. 5 Los Angeles Rams (10-4)