Now that the Jay Gruden era is over after five-plus seasons in Washington, the question is who will replace him? BetOnline believes it is going to be Kansas City Chiefs offensive Coordinator Eric Bieniemy. The internet sportsbook has him at +350. Bieniemy is followed by Tampa Bay offensive coordinator Bryon Leftwich, Tampa Bay defensive coordinator Todd Bowles, and Green Bay Packers defensive coordinator Mike Pettine at 6/1.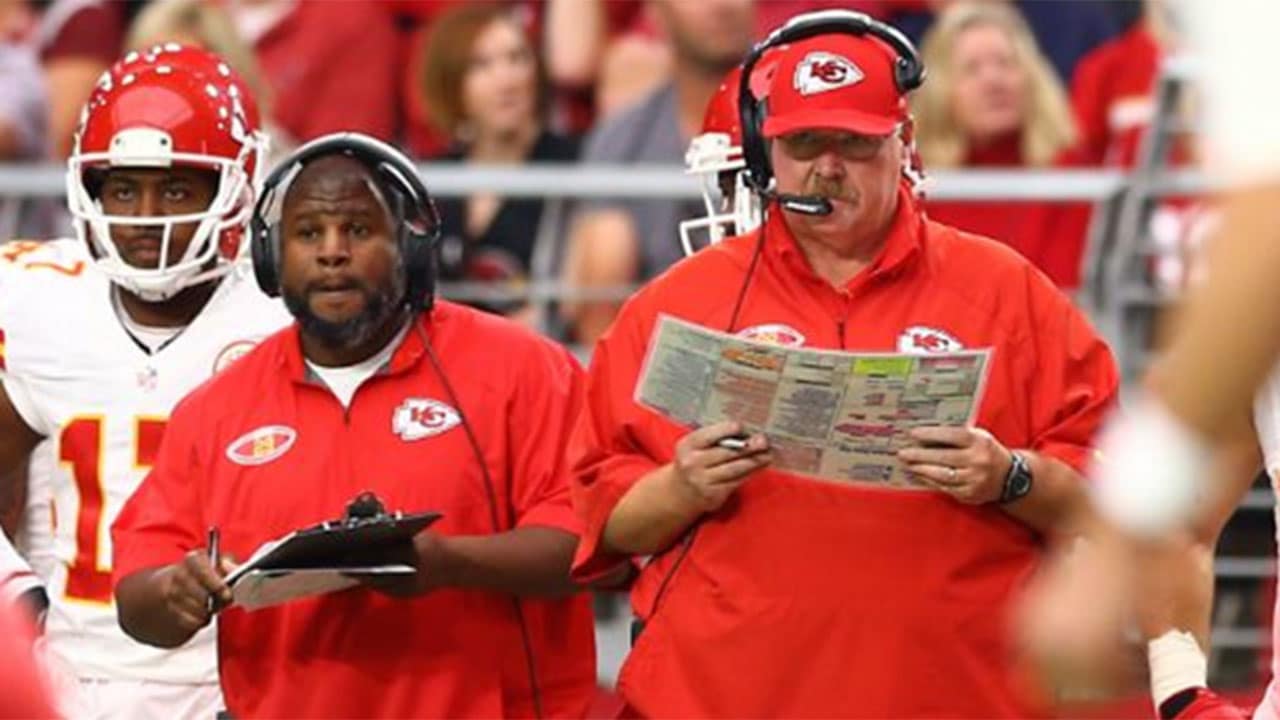 The team is being coached in the interim by assistant head coach and offensive line coach Bill Callahan. Callahan, who was head coach of the Oakland Raiders in 2002 and 2003, was not listed in BetOnline's possible coach of the team at the beginning of the 2020 season, despite taking over for Gruden.
Some of the surprise names were current Pittsburgh coach Mike Tomlin (+1400), former Green Bay coach Mike McCarthy (+1800), and Michigan coach Jim Harbaugh (+2500).
Whoever takes over the current 0-5 Redskins, will have to deal with an owner, Dan Snyder, and a team president, Bruce Allen, who like to have input on player personnel decisions. Allen had pushed Gruden to play rookie draft pick Dwayne Haskins at quarterback.
The one game Gruden put him in, he finished with three interceptions. Allen said on Monday the decision on who will start at quarterback is Callahan's.
Bad Day Gets Worse for Titans' Santos
What is worse than missing four fields goal in a game? Finding out you don't have a job on Monday. Tennessee placekicker Cairo Santos was cut by the team on Monday after his 0-4 performance against the Buffalo Bills the day before.
The 27-year-old missed field goals of 53, 50, and 36 yards. He also had a 33-yarder blocked. Buffalo won 14-7. He told reporters after the game that he had failed his team.
"It was a very painful, extremely disappointing day," Santos said. "I don't feel sorry for myself, I feel sorry for my teammates and coaches that work hard all week, including myself. I feel sorry for my teammates, my coaches and they deserve to win, and I have just got to do a better job."
Titans coach Mike Vrabel was a bit more supportive in talking to reporters.
"I have confidence in him," Vrabel said. "I think we all have a job to do. We like to think that if you make mistakes, we can get them fixed and corrected. This is a guy who's made some kicks for us. We'll have to do a better job making them, and coaching him, and executing them."
Apparently, Vrabel had a change of heart, because he showed Santos the door a day later. Santos was signed as a free agent the beginning of September when starter Ryan Succop was put on injured reserve. There is no word yet on whether Succop was ready to return, or if the team will try and sign another kicker.
Chargers' Lynn Apologizes for Team
Los Angeles Chargers coach Anthony Lynn could find himself in a similar fate as Gruden. The team is 2-3 and Lynn was furious at his team's lackluster performance against the Denver Broncos. The winless AFC West foe won its first game, beating the Chargers 20-13.
Afterward, Lynn chastised his team, telling reporters he was sorry for anyone who watched.
"Sorry for watching that damn game. We play like that we won't beat anybody," Lynn said. "That team came here more desperate for a win … It was disappointing."
The Chargers fell to 2-3, and are now in third place in the division behind the 4-1 Kansas City Chiefs, and the 3-2 Oakland Raiders.