In our Week 4 Home Dog Alert, four NFL home teams are underdogs, with the Detroit Lions, New Orleans Saints, Buffalo Bills, and Arizona Cardinals all getting points at home.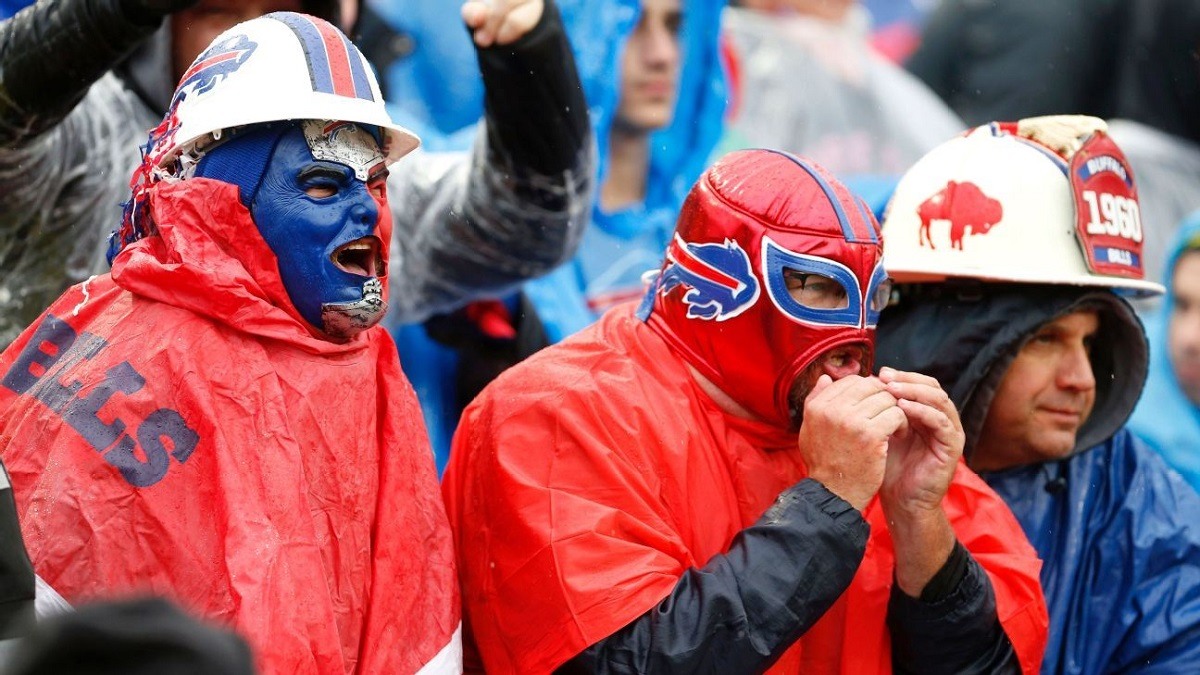 Technically, five teams are home dogs in NFL Week 4. However, you can toss the Miami Dolphins game out the window. The team is in full-blown tank mode. They even replaced FitzMagic with Josh Rosen in hopes of not sucking as bad.
NFL WEEK 4 HOME DOGS:
Detroit +6.5
Buffalo +7.5
Arizona +5
New Orleans +2.5
Miami +15
Underdogs won the majority of their games in two out of the first three weeks of the NFL season. Last week, the dogs went 9-7 overall. Despite several teams starting backup quarterbacks in Week 3, the dog came out on top, with the Saints, Panthers, Jaguars, Colts, and Giants prevailing with a backup at the helm.
Detroit Lions +6.5
The Detroit Lions (2-0-1) haven't lost a game, but they're still not grouped together with the 3-0 elites. That's what happens when 1) you blow a lead and let a rookie QB tie you in his NFL debut, 2), your head coach tucks a pencil behind his ear, 3) you're a pro team in Detroit, and 4) you're the Lions. When you garner Rodney Dangerfield levels of respect, it's no wonder the Lions are often considered a home dog.
At this point, I'm looking for any and every reason to back an under-the-radar team that gets zero respect like the Lions. However, this is a dangerous spot against Kansas City. Patrick Mahomes and the Chiefs have the ability to cover a double-digit spread with the best-of-the-best in the league. Even a touchdown seems a little low for a Chiefs team that's projected to go to the Super Bowl. This is one of those times you should stick with the herd and pass on the Lions as a home dog.
Buffalo Bills +7.5
The Buffalo Bills are a home dog by a tick more than a touchdown. The undefeated Bills at 3-0 with a shot at keeping their winning streak alive against the universally loathed New England Patriots. Is this when the dream comes crashing down for Buffalo, and they get smacked back into reality by Big Daddy Belichick? Or are the Patriots overrated because they've yet to play a real team after spanking the Steelers, the tanking Dolphins, and the lowly NY Jets? Pats opponents are 0-9 this season.
One thing is for certain, Bills Mafia will party like it's 1999 and burn all of Western New York to the ground if the Bills pull off the upset. The party in the parking lot has already begun, and it's only Thursday morning. By the time the game kicks off at 1pm JKT (Jim Kelly Time = equivalent to ET), that raging crowd is gonna be lit up higher than Phisheads on New Year's Eve. The Buffalo Bills are a home dog… hide the women, children, and prescription drugs.
Arizona Cardinals +5
Seattle is coming off a surprising loss at home against a team with a backup quarterback. Typically, you can blindly back the Seahawks at home and fade them on the road. But after that ugly loss to the Steelers, the Seahawks will have a little extra incentive to put away the Cards. Otherwise, they'll sink to 2-2.
The Cardinals (0-2-1) are still seeking their first win of the year. They also lost to a backup QB in Week 3, when Kyle Allen returned to his home state to light up Arizona's secondary. The defense in Arizona is awful. They allowed 88 points in the first three games, or approximately 29.3 points per game. The porous D puts even more pressure on a rookie QB like Kyler Murray.
New Orleans Saints +2.5
This would have been a heck of a Sunday Night Football matchup between two undefeated teams, if Drew Brees didn't get injured. Teddy Bridgewater looked good in his first full start as Brees' backup. Now, he gets his first Saints home start at the Superdome as a home dog. It's rare to see the Saints as a dog in their hometown. Chalk that up to the durability of Drew Brees over the last decade.
The Cowboys are 3-0 and have a chance to improve to 4-0 if they can survive a trip to NOLA. Dak Prescott is coming in hot. The Zeke holdout is in the past. The Cowboys are averaging over 32 points per game, while the Saints allowed 27 or more points in all three games this season.
Miami Dolphins +15
Nothing to see here. Please disperse. If you're thinking about touching this game, please call 1-800-GAMBLER and seek professional help.