Last year the myriad of NFL Draft prop bets was mind-numbing. There was everything from who got hugged first, to what music would be played when a player's name was called. This year the sportsbooks have gone more conventional and cut down on the number of wagers.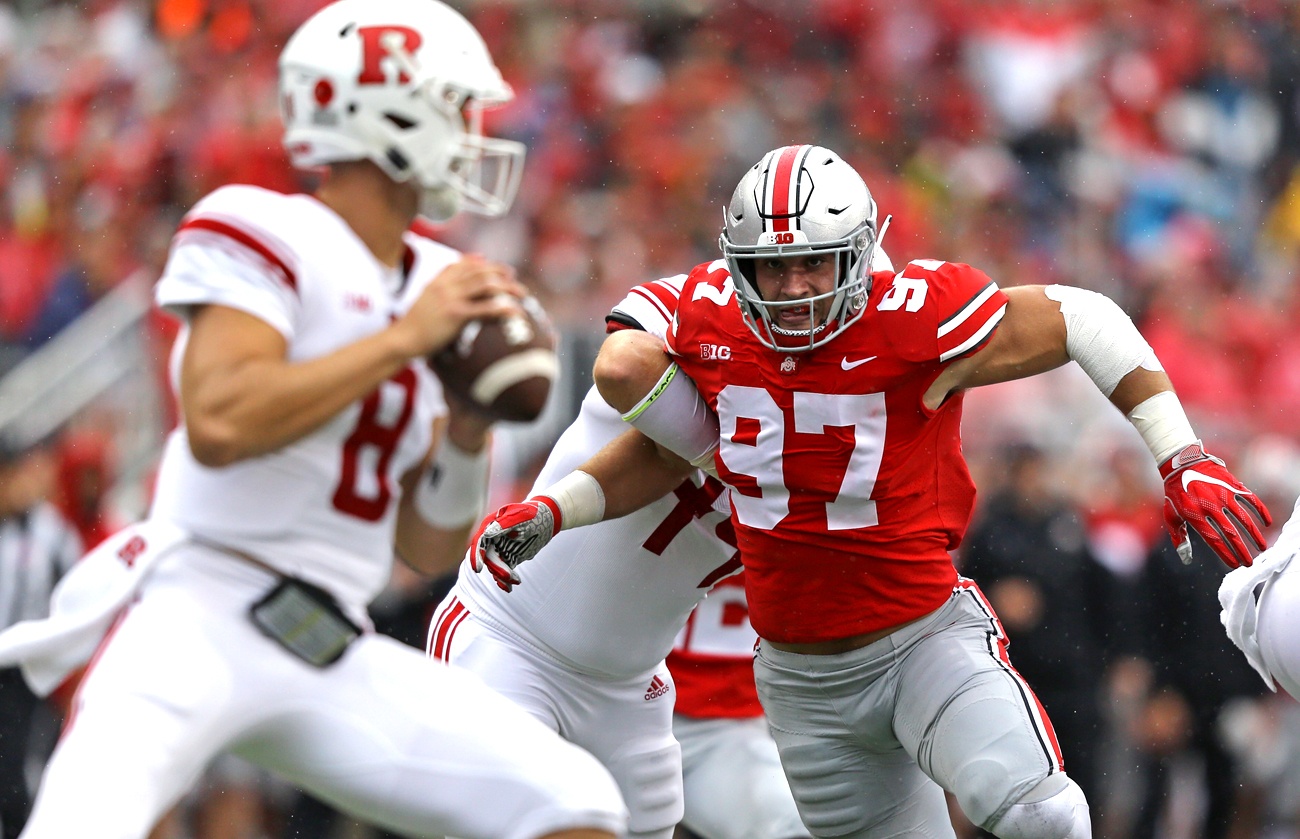 The usual ones such as how many quarterbacks will be picked in the first round or who will be the No. 1 overall pick be are there, but what color suit they are wearing is not. Still go a little further down the betting sheet and the offerings get a little more exotic. Over and under lines for how many players from a certain college will be selected in the first round or how many trades there will be in the first round are available.
We at OG News took a look at some of the best prop bets and give our advice on the ones we think bettors should be looking at.
First Player Picked
This is a battle between Oklahoma quarterback Kyler Murray and Ohio State defensive end Nick Bosa. Arizona has the first pick in the draft and the amount of misinformation that has been put out by the organization would make the North Korea press office proud.
First Murray was too small, then he was perfect. Current Cardinal quarterback Josh Rosen is trade bait, now it appears Arizona doesn't want to deal him.
Murray is the overwhelming favorite to go first at 2/7. Bosa is next at 3/1. We would like to think that someone in the Cardinals organization would realize that Murray is a gamble, and Bosa could be one of the best defensive players to come out in years. Of course not thinking correctly is why Arizona is picking first, so they will probably go with Murray.
Over/Under Defensive Players First Round
There is a glut of defensive players, especially at defensive line, and several teams have needs on that side of the ball. One mock draft has seven of the first 10 picks defensive players.
The line is set at anywhere between 16. 5 to 17.5 depending on the sportsbook. The over is the favorite at both at -150. The under, though, should get some consideration at +120. Most mock draft boards have the amount of defensive players being selected in the opening round at 15 to 16.
Savvy gamblers might want to find a facility offering 17.5 and bet the under.
First Wide Receiver
Oddsmakers believe it will be D.K. Metcalf of Mississippi, and have him at -170 to be picked first. A good dark horse pick could be Marquise Brown of Oklahoma.
Brown is ahead of Metcalf on several mock draft boards, and scouts love his size. The one red flag that could affect his draft status is a foot injury prevented him from participating at the NFL Combine.
Some teams will shy away from him because of that, but others might see the injury as temporary, and believe they are getting a good pick lower down the board. He is at +250 to be the first receiver picked.
Third Player Picked
Much has been made about Murray and Bosa, but the third pick is far more intriguing. It seems to be a race between defensive ends Quinnen Williams of Alabama and Kentucky's Josh Allen.
The Jets have the third pick and are rumored to be highly interested in Allen. Besides Williams might not be available then. Some mock drafts have him as the first pick in the draft. Hard to believe with Bosa the better choice for that position.
The one thing that could throw a wrench in the whole plan is if the Jets trade their pick. Then anyone from quarterback Dwayne Haskins to Ed Oliver could be the choice.