NFL officials say they would like the 2020 season to begin on Sept. 10, the date that was set for the first game of the year prior to the coronavirus pandemic. But the league's leading doctor now says that such a timeframe will only be possible if widespread testing is available to players and team employees.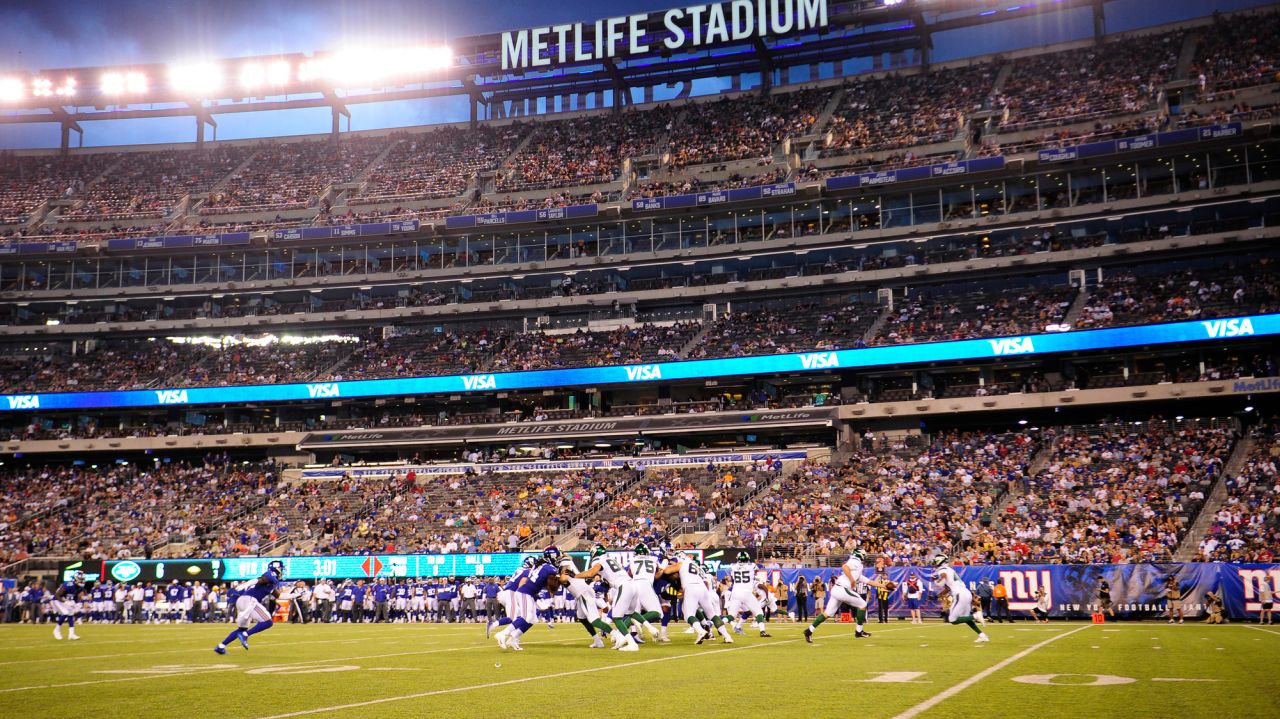 NFL chief medical officer Dr. Allen Sills made his comments to NFL.com on Thursday, saying that there are a number of considerations that will determine when the league can begin play.
Sills: Many Outcomes Possible for 2020 Season
Sills made his remarks in response to statements from fellow league officials who said that the NFL remains focused on starting the season on time, if possible.
"I would say that's everyone's hope, that we are in a position to do that," Sills told NFL.com. "But the reality is, none of us know those facts for certain right now. We hope and pray for the best and prepare for the worst, realizing that is one potential outcome that we will be back fully in business playing games as normal in front of fans on scheduled. But it's certainly not the only outcome."
The NFL schedule positions it better than most other leagues. The NBA and NHL were nearing their playoffs when the COVID-19 pandemic struck. Major League Baseball decided to push back it's Opening Day – which would have originally taken place in late March – indefinitely. European soccer leagues were gearing up for their stretch runs when the virus shut down major sporting events across the continent.
Conversely, the NFL doesn't begin preseason play until August. And while there is still great uncertainty when it comes to when the sports world will return to normal, a late-summer start seems much more realistic than any of the timelines facing other leagues.
NFL, Other Leagues Need Rapid Testing to Reopen
But the NFL will still have complications to navigate, even in a best-case scenario. For one, it's possible that the United States will experience a lull in COVID-19 cases in the summer, only to see a resurgence in the fall. Secondly, even if cases of the virus are relatively rare, teams will need point-of-care testing with quick results to feel confident running activities in their arenas, something that isn't available just yet.
"As long as we're still in a place where, when a single individual tests positive for the virus, that you have to quarantine every single person who was in contact with them in any shape, form or fashion, then I don't think you can begin to think about reopening a team sport," Sills told NFL.com. "Because we're going to have positive cases for a very long time."
Without a vaccine, it's also possible that NFL teams may have to play games in empty stadiums or in front of limited crowds, at least for some time. However, the NFL won't have to make those decisions alone, Sills said.
"That decision will not be made in isolation," Sills said. "The NFL will not be charting a course different than other professional sports, other parts of society – college sports, universities, businesses."