Injuries and COVID-19 complications could make for interesting roster construction challenges in Week 14. We also get some viable options at quarterback in the value range this week.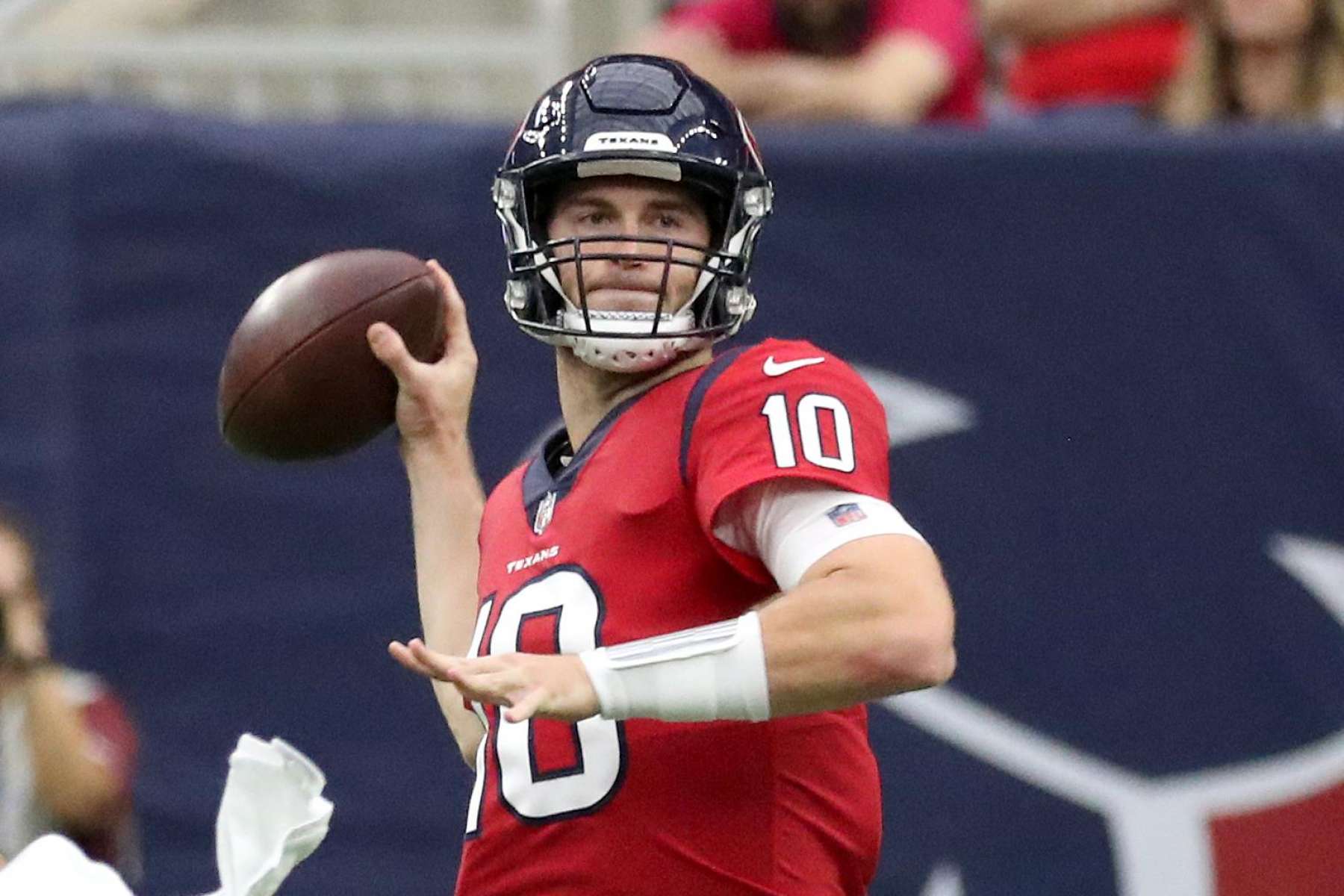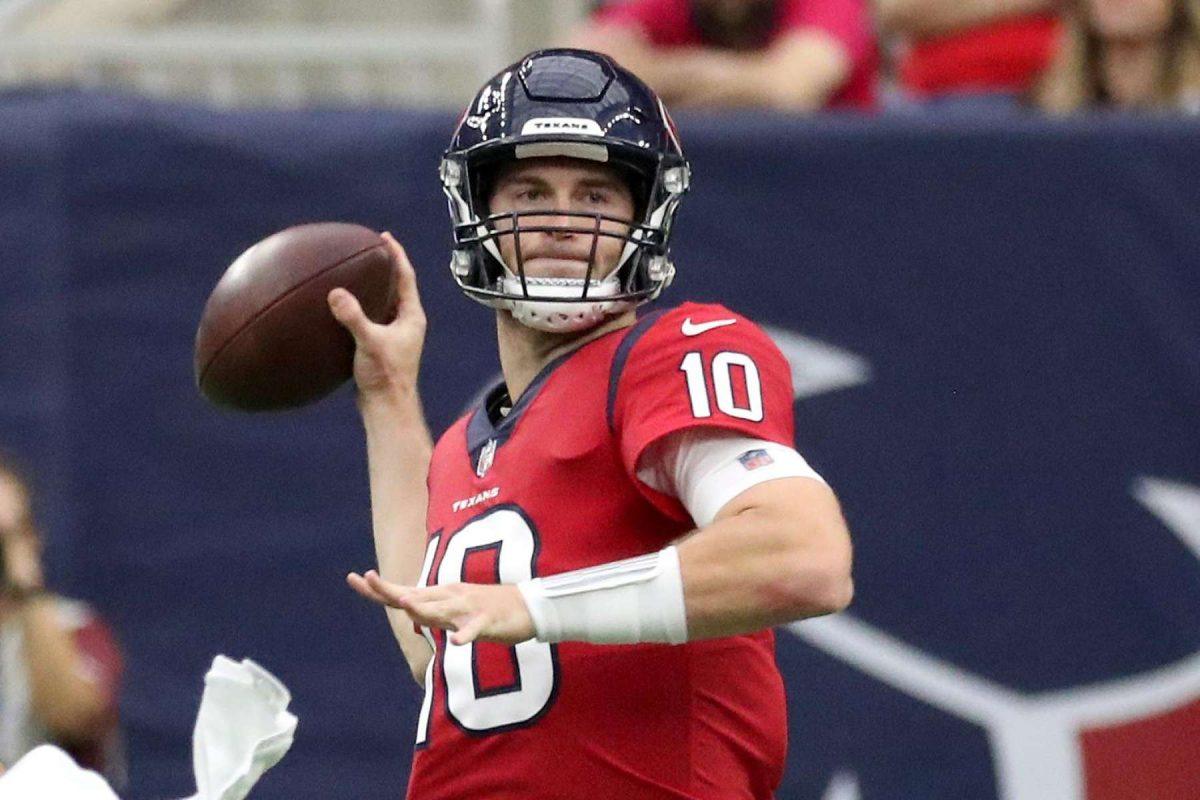 Here are five players under $5,000 on DraftKings to consider this week:
Davis Mills, Texans QB ($5,000)
The injured wrist (and ineffectiveness) of Tyrod Taylor will likely lead to the rookie Mills getting another start in Week 14 against Seattle. Mills put up OK numbers in his starts in Weeks 3-8, with six touchdowns, seven interceptions, and an average of nearly 210 yards passing per game. He's worth consideration for your rosters this week at this low price, especially playing at home. Jake Fromm ($4,800) will likely get his first NFL start for the Giants this week against the Chargers.
Jeff Wilson Jr., 49ers RB ($4,400)
Lead running back Elijah Mitchell will likely miss this week's game against the Bengals, putting Wilson in line for the start. But Wilson is dealing with an injured knee of his own and remains questionable as of Thursday. The situation bears monitoring up until Sunday. If Wilson starts, he could provide nice DFS value against the Bengals' 24th-in-the-league defense against opposing DFS running backs.
Nick Westbrook-Ikhine, Titans WR ($4,500)
Both AJ Brown and Julio Jones now sit on injured reserve, making Westbrook-Ikhine the No. 1 receiver in Nashville. He only caught a disappointing two passes on five targets in Week 12, with the Titans still focusing on the running game. Still, he'll likely put up better numbers when the Jaguars come to town in Week 14, as Jacksonville has one of the worst pass defenses in the NFL.
Jalen Guyton, Chargers WR ($3,400)
Los Angeles has a COVID-19 problem, with Kennan Allen and Mike Williams both on the COVID-19 reserve list. Allen tested positive, but since he's vaccinated, he has a chance to make it back for the Week 14 game against the Giants. Williams was put on the list because he was in close contact with Allen. Williams hasn't tested positive and the Chargers seem to be following the protocols for unvaccinated players in his case. If Williams continues to test negative, he should play on Sunday. Yes, it's complicated. Keep an eye on this one since Guyton could provide tremendous value at his price if either — or both — Allen and Williams don't play.
Dawson Knox, Bills TE ($5,000)
We can't put much stock into Monday's game that saw Knox catch two of six targets for 14 yards, given the gale-force winds that forced Patriots QB Mac Jones to throw three passes the entire game. Buffalo QB Josh Allen was more active, if not terribly effective. It's better to look at Knox's body of work for the entire season, which has seen him catch 33 passes for 429 yards and seven TDs in just 10 games. He's become a reliable target for Allen and could put up big numbers in a likely shootout against Tampa Bay in Week 14.