The early season has been a bloodbath for teams in the NFL, with injured quarterbacks aplenty. A smashed hand here and a broken collarbone there have resulted in many of the game's starters leaving the field and missing extended playing time.
Injured quarterbacks do present opportunities for DFS players, with second-stringers now employed behind center and often featuring cheap fantasy salaries. But just because you can get a backup for a bargain doesn't mean that you should. Let's examine how to approach this rash of injuries.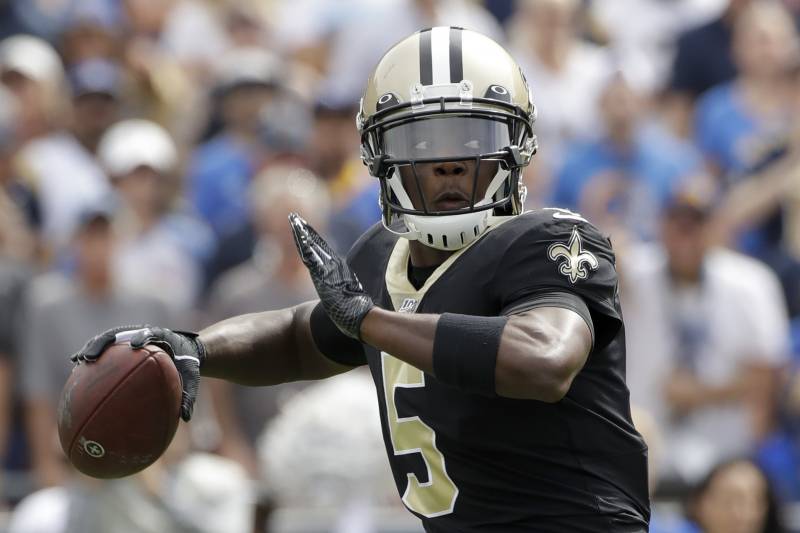 You Get What You Pay For
That old adage often applies when it comes to shopping for fill-in DFS quarterbacks, too. Let's examine the case of Teddy Bridgewater, taking over for injured Saints starter Drew Brees, who is out for at least six weeks with a hurt thumb.
Playing most of last week after Brees was injured, Bridgewater was 17-for-30 for 165 yards with no touchdowns or picks. Certainly competent in mop-up duty, but nothing spectacular. Head Coach Sean Payton hasn't committed to Bridgewater as the starter going forward, opening the door for Taysom Hill to possibly get snaps.
Yet Bridgewater's DraftKings salary is $4,700, just $900 below that of Eagles starter Carson Wentz, who has average 23.8 points on DK in the first two games. Other more-than-competent NFL QBs like Kyler Murray, Matt Ryan and Josh Allen are also similarly priced below $6,000.
Other fill-ins for injured quarterbacks, such as the Steelers' Mason Rudolph ($4,800) and the Panthers' Kyle Allen ($4,000), are tempting at their prices, but with limited playing time in the past how will they perform in the future? There is a reason guys like Murray and Ryan are starters while Rudolph and Bridgewater usually ride the bench. I might throw Kyle Allen in a few lineups given the terrible Cardinals pass defense he will face, but he would be the only consideration.
NFL pricing isn't as tight as college football, so it's fairly easy to pay a little more to lock in quarterbacks with high floors and as much upside as these fill-in QBs, who could very easily crash and burn your DFS lineups.
Pick Against the Backups
So, rather than put the backups in your lineup, try choosing defenses that face against them instead. Inexperienced quarterbacks are more likely to throw interceptions or take sacks, adding a little each time to your DFS defensive point totals. While the Cowboys D will be the chalk play this week since they're facing the putrid Dolphins, you might instead draft the Cardinals, Seahawks or 49ers, who will facing off against the guys starting in place of Brees, Cam Newton and Ben Roethlisberger this Sunday.
All three of those defenses are mid- to low-priced with the potential to put you over the top in a DFS contest in Week 3.