The NFL 2020 schedule was released Thursday night, and there are several intriguing matchups throughout the 17-week season. The first game of the NFL 2020 season will be a Thursday night contest on Sept. 10 with the defending Super Bowl champion Kansas City Chiefs hosting the Houston Texans.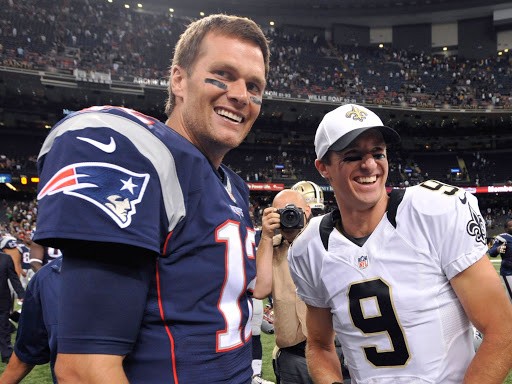 The line has Kansas City as a 10-point pick. The Chiefs were double-digit favorites in four games last season, and went 2-1-1 against the spread.
Week 1 Schedule, Odds
Thursday, Sept. 10
Houston @ Kansas City (-10)
---
Sunday, Sept. 13
Miami @ New England (-7.5)
NY Jets @ Buffalo (-6.5)
Chicago @ Detroit (-1)
Philadelphia (-5) @ Washington
Green Bay @ Minnesota Vikings (-3.5)
Indianapolis (-6.5) @ Jacksonville
Cleveland @ Baltimore (-7.5)
Las Vegas (-1) @ Carolina
Seattle (-1) @ Atlanta
Tampa Bay @ New Orleans (-4)
Arizona @ San Francisco (-8.5)
LA Chargers (-2.5) @ Cincinnati
Dallas (-2.5) @ LA Rams
---
Monday, Sept. 14
Pittsburgh (-3) @ NY Giants
Tennessee @ Denver (-1.5)
Source: DraftKings
Another opening week gem will be Tom Brady's Tampa Bay debut. He will travel to New Orleans to play the Saints, where he'll find himself in an unfamiliar situation. The Buccaneers are 4-point underdogs. Last year with the New England Patriots, his team was favored in every game they played, including seven of which they were picks of 10 or more points. The team was 9-7 against the spread.
2020 Season Could Be Delayed
The NFL 2020 schedule is based on the presumption that the COVID-19 global pandemic will have eased to the point where live sports are once again able to occur. NFL commissioner Roger Goodell says he expects the NFL 2020 season to begin on time, but admits that the season could be altered if need be.
"The release of the NFL schedule is something our fans eagerly anticipate every year, as they look forward with hope and optimism to the season ahead," Goodell said in a statement on Thursday. "In preparing to play the season as scheduled, we will continue to make our decisions based on the latest medical and public health advice, in compliance with government regulations, and with appropriate safety protocols to protect the health of our fans, players, club and league personnel, and our communities. We will be prepared to make adjustments as necessary."
A day earlier, Goodell issued a memo outlining how teams can open their facilities. The memo stated that teams must meet certain conditions, including having consent from local and state government officials, an infection response team, an infection control officer, and training for every employee in regards to COVID-19.
More Schedule Highlights
In other NFL 2020 schedule highlights, the Saints will help the Las Vegas Raiders christen the city's new football stadium in Week 2. New Orleans will play Las Vegas in the team's first home game.
Brady won't face his old team, but his understudy, Jimmy Garoppolo will. The San Francisco 49ers travel to Foxboro to face New England on Oct. 25 (Week 7). It will be Garoppolo's first time back to New England since the team traded him to the 49ers in 2017.
The Thanksgiving games feature Houston at Detroit, Washington at Dallas, and Baltimore at Pittsburgh.