The NFC West is stocked with talent, especially at quarterback. The Rams have Jared Goff, Seattle Russell Wilson, and San Francisco Jimmy Garoppolo. Arizona's Kyler Murray, the No. 1 pick in the draft, joins the trio.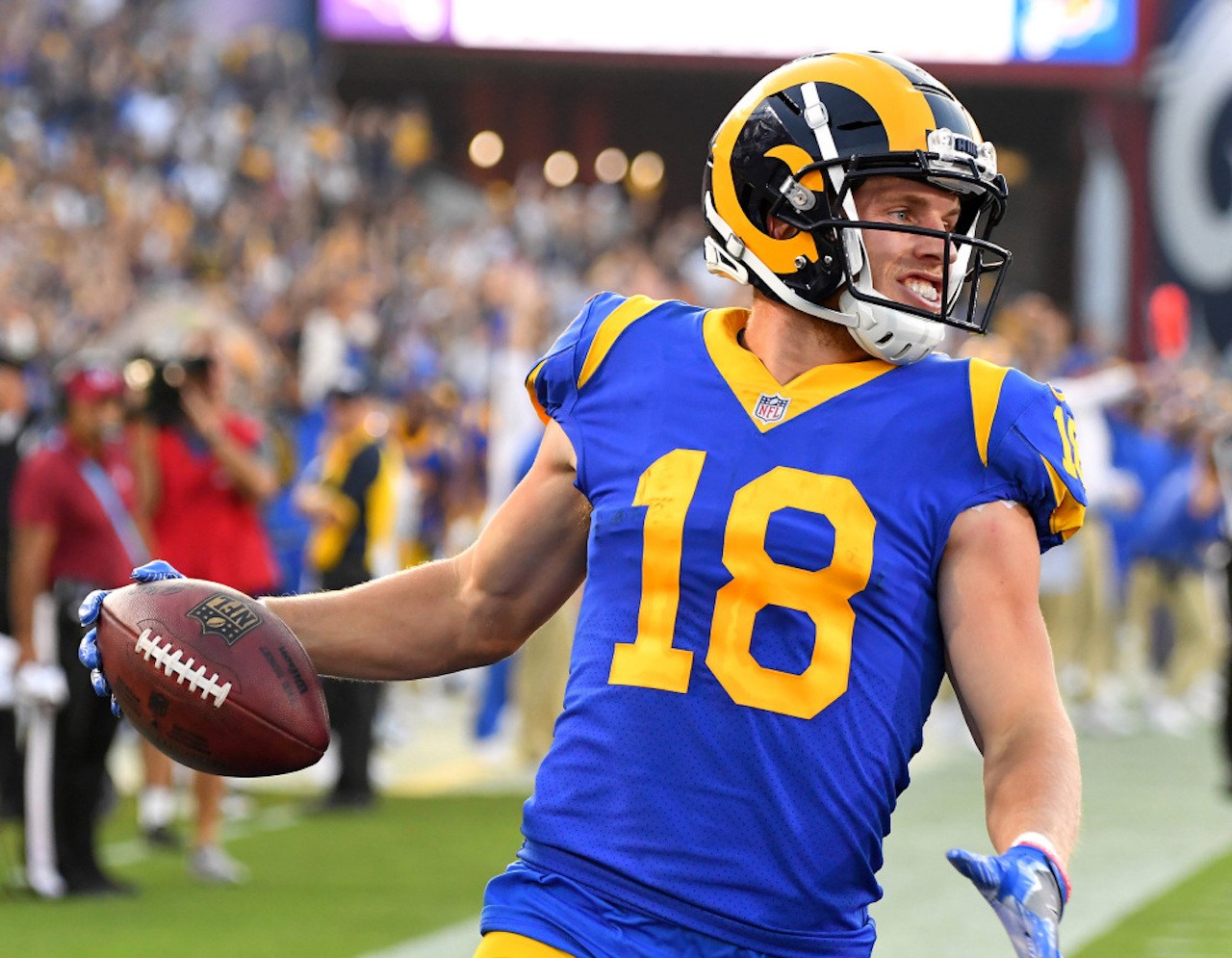 Though they have more name recognition, other players will play a crucial role to make sure they succeed. Cooper Kupp, George Kittle, and Justin Pugh, all will have a say in how well their signal callers do.
Every team has a player that they can't be without. This is the next installment in a series about players that teams simply cannot afford to lose.
Rams' Cooper Kupp Breaking out of Shadows
While wide receivers Brandin Cooks and Robert Woods are the more dynamic pass catchers, Cooper Kupp could be the more dependable. The Los Angeles Rams were certainly hurting last year when he blew out his knee in Week 10. The team got to the Super Bowl, but without Kupp, New England defenders were able to focus on Cooks and Woods.
Another weapon for quarterback Jared Goff might be what the team needs to capture a Super Bowl. Kupp has returned even more explosive, according to coach Sean McVay.
"I think physically you don't see any effects of the knee injury," McVay said. "I think it's more just getting your feet underneath you and playing the game."
Before the injury, Kupp had 40 receptions for 566 yards and six touchdowns through 10 games. Those numbers should go up this season.
Seattle Shows Love to Bobby Wagner
Need to know how valuable Seattle linebacker Bobby Wagner is? Just ask coach Pete Carroll about Wagner, who has played seven years in Seattle.
"He has been the centerpiece of all of it on defense for years," Carroll said.
Executive vice president and general manager John Schneider felt the same way, and locked up Wagner with a multi-year contract extension.
"We feel blessed that we were able to draft Bobby in 2012, keep him here on a second contract, and now to have him sign a third contract is a huge deal for us," Schneider said. "Everyone in the whole building is excited, I'm sure his teammates are going to be very excited. He exemplifies everything that we're all about, his professionalism, intensity, the way he handles himself off the field."
Bovada has Wagner at 40/1 to win Defensive Player of the Year.
Kittle Not Known, but Powerful Tight End
New England's Rob Gronkowski and Kansas City's Travis Kelce grabbed most of the attention at tight end last year. San Francisco 49er George Kittle didn't mind. He was too busy setting the NFL record for most receiving yards by a tight end in a single season.
This was without starting quarterback Jimmy Garoppolo, who missed two-thirds of the season with a torn ACL.
It will be interesting to see what Kittle does with a healthy Garoppolo. Bovada has him at 65/1 to have the most receiving touchdowns of any pass catcher. He is also listed at 50/1 to have the most receiving yards.
The word is out on Kittle, however, and defenses will no doubt focus on him, so matching 2018 numbers might be more difficult.
Pugh Guarding Precious Asset
If No. 1 overall draft pick Kyler Murray is going to have any success this season, his offensive line is going to have to protect him. One of those linemen that is a part of that is left guard Justin Pugh.
The six-year veteran is part of a front five that has lots of experience, but had a horrible 2018. The group allowed 52 sacks, and was last in passing and rushing yards.
Coach Kliff Kingsbury said having an offensive line with as much experience as this one is a benefit.
"Guys that have six, seven, eight, 10 years, that goes a long way, particularly with a young quarterback," coach Kliff Kingsbury said. "That's definitely been a bright spot so far."