The NFC South has some of the most dynamic playmakers in the league. Atlanta's Julio Jones and Michael Thomas of New Orleans, are two of the biggest wide receivers in the game.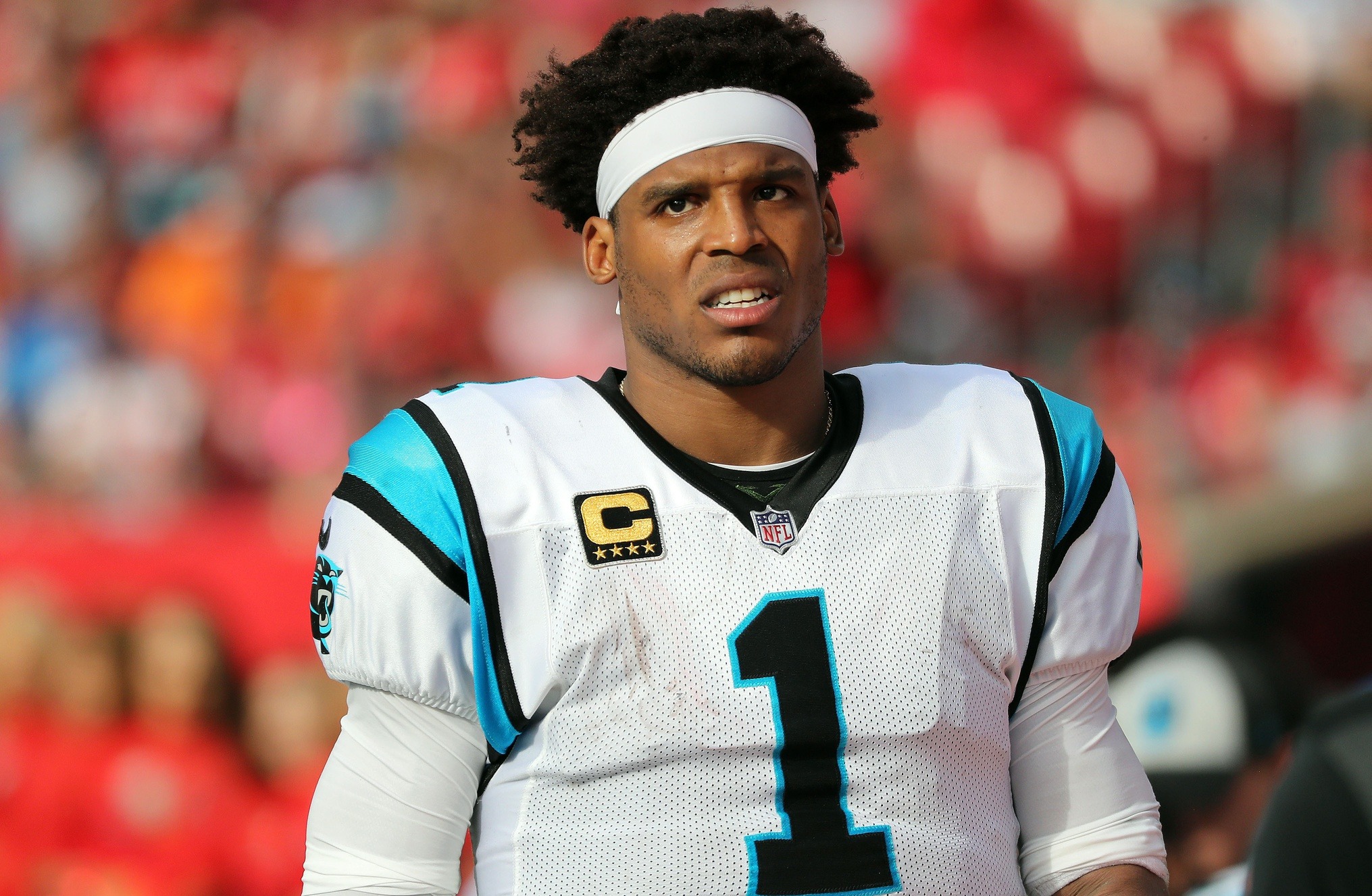 The division also has a couple of stars in the making with New Orleans defensive end Marcus Davenport and Tampa Bay tight end O.J. Howard. This could be the year those two show how valuable they are.
Every team has a player that they can't be without. This is the next installment in a series about players that teams simply cannot afford to lose.
Saints Davenport Ready For Spotlight
Marcus Davenport was the No. 14 pick in the 2018 Draft and spent the season learning from All-Pro Cameron Jordan, and standout Alex Okafor.
"Cam is like the coach that you can't really turn off," Davenport said. "But you know I say that lovingly. Because he's always there, he's always trying to help me. He's someone, when I have an idea and I can't get to my (position) coach, I spitball it with him.
"What I got from Alex the most was knowledge," Davenport said. "He was always doing film study, staying in his playbook. He knew the play calls, he knew what to be prepared for, and he definitely helped me with that. He taught me some tricks on film, and it's translated."
Okafor is gone, signing as a free agent with Kansas City, and now the understudy has become the star. Davenport had 4.5 sacks last year, and that number should increase.
Julio Jones Over Foot Injury
Jones is one of the elite wide receivers in the league, and a 5/1 favorite to have the most receiving yards this season. He is also an 18/1 selection to score the most receiving touchdowns.
There was some concern that a foot injury would limit him early in the season. Jones had not participated in training camp until two weeks left in the preseason. He also did not play in any of the games.
That should be too much of a concern. It isn't for Falcons general manager Thomas Dimitroff who said the team is close to a contract extension with Jones.
"Obviously Julio is a special player for us and, of course, we'd like to have it done as soon as possible," Dimitroff said.
Expect Jones to be signed before the season starts next weekend, and for him to have another outstanding season.
Newton Needs to Prove Best Days Aren't Behind Him
Carolina Panthers quarterback Cam Newton had a solid season last year. He finished with the second most passing touchdowns of his career in just 14 games, after suffering a shoulder injury.
Only problem is the team needs him more than ever if they are going to get back to the playoffs for the first time since 2017 when they lost the Wild Card game.
Newton has shown he is a defining talent. When he had his MVP year in 2015 the team reached the Super Bowl. Can he attain that level again?
Oddsmakers don't think so. He is listed at 100/1 for both most touchdowns thrown and most passing yards. He is also down the list a bit for NFL MVP at 20/1, well behind favorite Patrick Mahomes, who is at 5/1.
The motivation for Newton is there, now he just has to follow through and perform like he is capable of doing.
O.J. Howard Won't be Forgotten in Tampa Bay
There was concern that when new Tampa Bay coach Bruce Arians took over the Buccaneers tight end O.J. Howard would be used less in the offense. Arians and Howard have both downplayed that opinion, but Howard may see his role stay the same. The former Alabama standout was utilized as a downfield threat with the old regime last season, finishing with an average of 16.6 yards per catch.
Arians might use the other tight end Cameron Brate for blocking and short yardage situations, and utilizing Howard's talents as a deep threat. Though in redzone situations Arians may chose to line up both Brate and Howard for a double threat.