The NFC North looks like it might have a traffic jam at the top if you believe the oddsmakers. They have Chicago, Minnesota, and Green Bay all with +200 odds to win the division.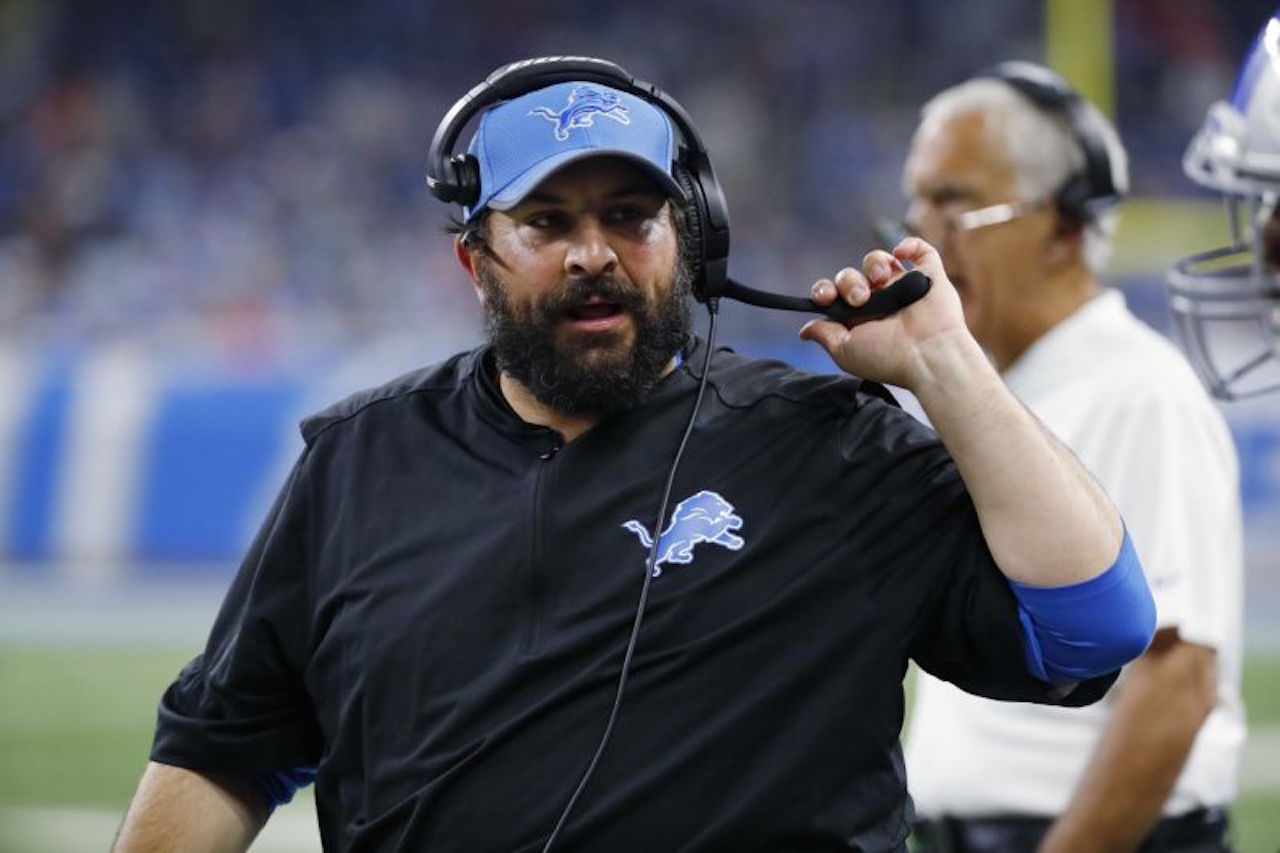 Last season Chicago ran away with the NFC North, finishing 12-4. The Vikings were a distant 8-7-1, while the Packers and the Lions both had losing records.
NFC North            2018 Record  Division Odds   Super Bowl Odds

Chicago Bears          12-4                +200                   +1400

Minnesota Vikings     8-7-1              +200                   +2500

Green Bay Packers   6-9-1              +200                   +1400

Detroit Lions              6-10                +900                  +10000

Odds Courtesy of Westgate Las Vegas SuperBook
The thinking is the Bears are going to come back a little bit, especially with Vikings QB Kirk Cousins pledging to be better than a .500 team. Aaron Rodgers is back healthy with the Packers after suffering a season-ending knee injury.
What else happens in the NFC North? We take a look at three questions for 2019.
Will Detroit do Enough to Save Matt Patricia's Job?
When the Detroit Lions fired Jim Caldwell after the 2017 season, they wanted a different direction for the club that had finished 9-7 that year. They hired longtime Patriots' defensive coordinator Matt Patricia, convinced he could take the team to a higher level.
With virtually the same talent that got the Lions in the playoffs in two of Caldwell's four seasons, Patricia led the team down not up, finishing last in the division with a 6-10 record.
Now comes season two, and the honeymoon is over. Patricia's team will have to show some improvement in a tougher division than last year. The did bolster the defense with former Packers defensive end Mike Daniels. The offense got a new weapon in tight end T.J. Hockenson, so the pieces are there.
Can Aaron Rodgers Get Along with Matt LaFleur?
First-year Green Bay coach Matt LaFleur came to the Packers he brought with him an offensive system that didn't lend itself to the quarterback calling audibles at the line of scrimmage. This rankled Aaron Rodgers, who for more than a decade has been able to change plays before the snap.
It seemed the two were destined to butt heads even before the season began, but after less than a week in training camp, there apparently is the start of a compromise.
"What I can say is that him and I are friends," Rodgers said. "I think that's the first part of the relationship. The on-the-field relationship is one that grows over time. He hasn't called a play into me in a game situation yet, so there's a process of feeling comfortable with the way the play comes in and him trusting me and me trusting him. But I feel great about the communication."
Does Chicago Have Answer at Kicker?
Chicago was shocked last year in the Wild Card game when kicker Cody Parkey's game-winning 43-yard attempt bounced around like a pinball before bouncing no good. Parkey was waived and a search for a new kicker began.
They brought in eight free-agent kickers and a kicking consultant in May, but only one survived, Elliott Fry. Then the team traded for Oakland's Eddy Pineiro.
So those two will battle it out, and Fry went first on Saturday, drilling eight straight field goals, including one from 60 yards. If the Bears can solve this problem they should go deeper in the playoffs.