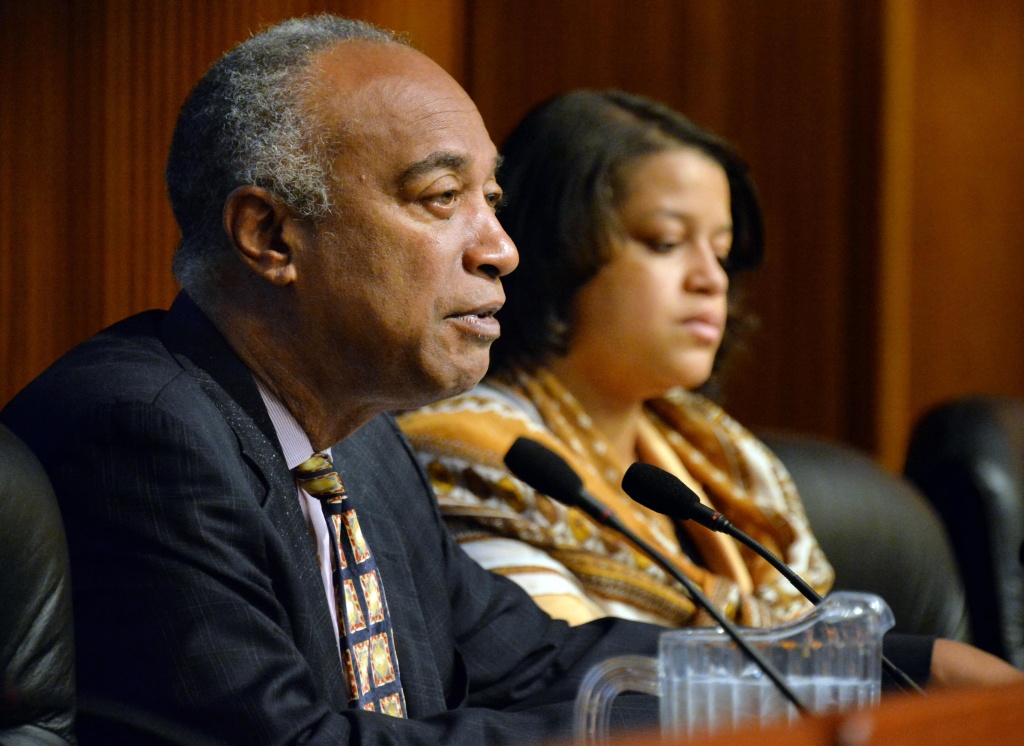 New York sports betting legislation is expected to reach the state's capital when the legislature reconvenes in Albany next January. Assemblyman Gary Pretlow (D-District 89) recently revealed his plans to introduce a statute to regulate the market and end Nevada's monopoly on sports betting.
"I am a believer in legalizing sports betting," Pretlow told the Democrat & Chronicle. "I'm considering . . . legislation similar to New Jersey's legislation, and hopefully it gets to court in the Second Circuit, and hopefully we get a different opinion."
The US Third Circuit Court of Appeals voted 10-2 against New Jersey's wishes to end sports betting prohibition. The lengthy appeals process which included a rare "en banc" hearing gave hope to sports betting advocates, but in the end the Professional and Amateur Sports Protection Act of 1992 (PASPA) prevailed.
Did Pretlow Miss the News?
Pretlow's timing on revealing his plans to move forward with a sports betting proposal seems odd if not downright bizarre. New Jersey already took the path that Pretlow is ready to embark, and the Garden State lost.
The federal ruling against New Jersey wasn't specific to the state but the country as a whole.
PASPA makes sports betting illegal throughout the US. Nevada, Oregon, Delaware, and Montana were exempted from the law as those four states had some form of legal sports gaming at the time of PASPA's passage.
Today, only Nevada takes advantage of the exemption.
New Jersey Governor Chris Christie (R) signed sports betting into law in 2014. The NCAA, NFL, MLB, NBA and NHL sued the state and halted the decriminalization of sports gambling.
"PASPA, by its terms, prohibits states from authorizing by law sports gambling, and because the 2014 law does exactly that, the 2014 law violates federal law," Circuit Judge Marjorie Rendell ruled.
Those in the 10-judge majority said Congress is the only entity capable of amending PASPA's oversights.
For Now, Daily Fantasy Sports
Since New York's government won't meet until 2017, sports betting won't be legal anytime soon in the Empire State. Even if the legislature passes a bill and it receives Governor Andrew Cuomo's (D) signature, the NCAA and Big Four leagues (NFL, MLB, NBA, and NHL) might challenge its legality.
Luckily for sports fans in New York, there are other options to add fiscal interest to NFL games and other events by way of daily fantasy sports (DFS).
Exactly five months since DraftKings and FanDuel suspended their operations in a settlement deal with New York Attorney General Eric Schneiderman, the two market leaders are back up and running.
"We are very excited to announce that the New York Gaming Commission has approved FanDuel's temporary operating license in New York, allowing us to offer our paid contests in our home state," FanDuel said in a statement. "We want to thank Governor Cuomo and the New York legislature for bringing back our contests to millions of sports fans."
But DFS won't be thanking Cuomo or the New York legislature if they legalize sports betting. Should sports betting become legal, the market would likely drastically cut into DFS revenues and would be expected to eliminate the need for daily fantasy contests.