After relieving Todd Bowles of his head coaching duties, the New York Jets are interested in interviewing former Green Bay Packers coach Mike McCarthy and current USC offensive coordinator Kliff Kingsbury.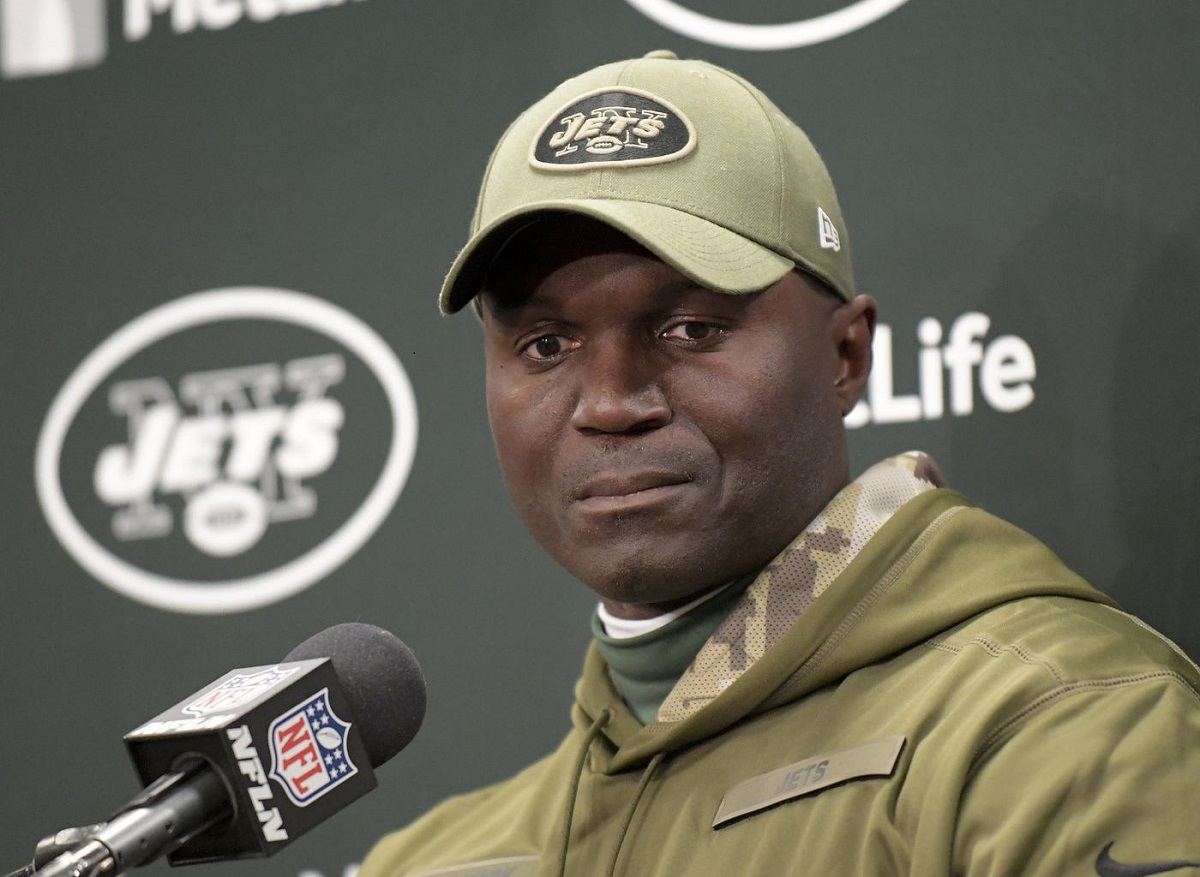 The New York Jets finished the season 4-12 after losing nine out of its last ten games. Bowles finished with a 24-40 record in four seasons as head coach.
The Tree of Parcells
Todd Bowles is part of the Bill Parcells coaching tree. The legendary coach roamed the sidelines for both the Giants and Jets, while winning two Super Bowls for the Giants. Anyone under the exquisite Parcells regime, including Bill Belichick, are regarded in an elite class compared to their contemporaries.
Parcells gave Todd Bowles a shot when he hired him to coach the secondary in 2005. After three seasons in Dallas, he spent time in Miami as an assistant head coach. In late 2011, when the Dolphins fired head coach Tony Sparano, Bowles was named interim head coach. He finished the season 2-1.
After two seasons as the defensive coordinator of the Arizona Cardinals, Bowles accepted the New York Jets job. Bowles became the sixth defensive-minded head coach dating back to Parcells.
Rough Seas for Gang Green
The Jets finished 4-12 as one of the four worst teams in the NFL along with the Oakland Raiders, San Francisco Niners, and Arizona Cardinals.
During a 41-0 blowout loss to the Buffalo Bills, it was evident that Bowles had lost the team. Bowles would have been fired midseason if anyone else on the staff had head coaching experience.
The Jets traded up to acquire Sam Darnold in the 2018 NFL Draft. Despite not much to work with on offense, Darnold looked good this season with 17 touchdowns in 13 games. With a stud quarterback in the making, the Jets obviously knew they needed to think offense first and defense second.
McCarthy Era?
With a talented young quarterback like Darnold, the Jets want to select an offensive-mind head coach. Ever since the Green Bay Packers fired Mike McCarthy, he's been at the top of the list of potential candidates. Rodgers had some of his best years under McCarthy, who also coached Brett Favre.
McCarthy butted heads with his star QB Aaron Rodgers and their relationship deteriorated over the last couple of seasons. Things reached a breaking point midseason, when the Packers fired McCarthy. It also doesn't take an expert to realize that McCarthy and Jets GM Mike Maccagnan might not get along. Maccagnan and Bowles butted heads in recent years due to his inability to draft quality players. If McCarthy accepts the job, it's because he will report directly to CEO and owner Chris Johnson.
Air Raid Jets
While he struggled to get his pro career off the ground, Kliff Kingsbury played with the New York Jets in 2005. Texas Tech fired their ex-star quarterback after a 35-40 run as head coach.
Although USC tried to lock up Kingsbury at offensive coordinator, it did not prevent the NFL from taking a shot at the offensive-mind coach. As a player, Kingsbury spearheaded the Air Raid under Mike Leach at Texas Tech. Later on as coach, Kingsbury tweaked the Air Raid for Texas Tech.
Pro Bowl safety and Jets team MVP Jamal Adams recently follow Kingsbury on Instagram. He followed up with his stamp of approval by saying he'd like Kingsbury to become the next coach of the Jets.
Other potential pass-happy candidates include Adam Gase, who worked as Peyton Manning's offensive coordinator during his Super Bowl run. Gase struggled after three seasons in Miami and the Dolphins recently fired him.