Jockeys racing as teams for more than £2 million in prize money will provide the latest horse racing twist when the inaugural Racing League season opens in the United Kingdom this summer.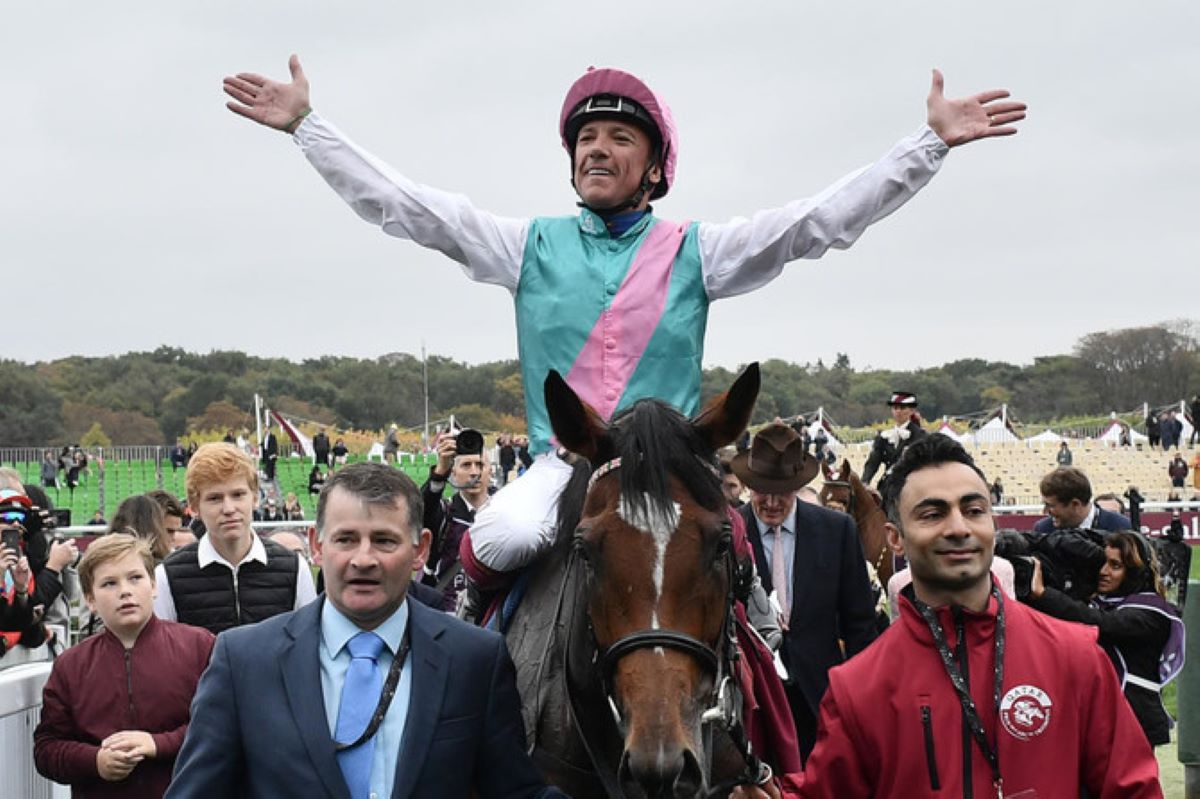 What is the Racing League? How does it work? And who will we see riding for that prize money?
The Racing League is a team event featuring 12 teams of three riders each, along with two to four trainers per team. Those teams will compete in six races conducted over six consecutive Thursday evenings. Sky Sports will televise every Racing League event, beginning with the opening race card at Doncaster.
Newcastle, Lingfield, and Royal Windsor are the other three tracks in the Racing League. Lingfield and Newcastle will each play host to two Racing League cards.
Mixing up the distances, the riders, the horses
Each meeting consists of six races over the following distances:
Five furlongs
Six furlongs
Seven furlongs
One mile
1 ¼ miles
1 ½ miles
Racing League events are all handicap events for 3-year-olds and up. Each race will offer £50,000 in prize money and 100 points in the league standings.
Jockeys will receive points for finishes from first to 10th. Winning riders will earn 25 points, down to 1 point for placing 10th. The highest-scoring team over the 36-race season will win the league.
Racing League won't feature NASCAR team escapades
In addition, organizers put up a £50,000 prize pot divvied between the three top-scoring riders.
Lest you think there could be NASCAR-like team tactics involved, organizers accounted for that. Every team will have only one horse in the race. Each jockey may ride up to 18-races, maximum, and at least two jockeys per team must ride at each meeting. No jockey can ride in more than three races per meeting.
"It's great that the racing industry has decided to try something a bit different," said jockey Hayley Turner in a statement announcing the league. "I know the jockeys and the trainers are all really excited. I think it will help to capture a non-racing audience and be a fun event all round."
There's some pedigree with these riders
Turner joins former champion jockey Oisin Murphy and Sean Levey on Team 1. There are at least five former champions, led by the world's No. 1 rider, Frankie Dettori. He anchors Team 11 with Luke Morris and Jamie Spencer.
Other recognizable names include top female jockey Hollie Doyle (Team 9), Saudi Cup winner David Egan (Team 6), and up-and-comers Thore Hammer Hansen (Team 5), and Laura Pearson (Team 4).