NASCAR officials promised they would looking at all aspects of the sport, and that changes could be coming. They have wasted no time in announcing them, and added a significant alteration to qualifying at this week's O'Reilly Auto Parts 500.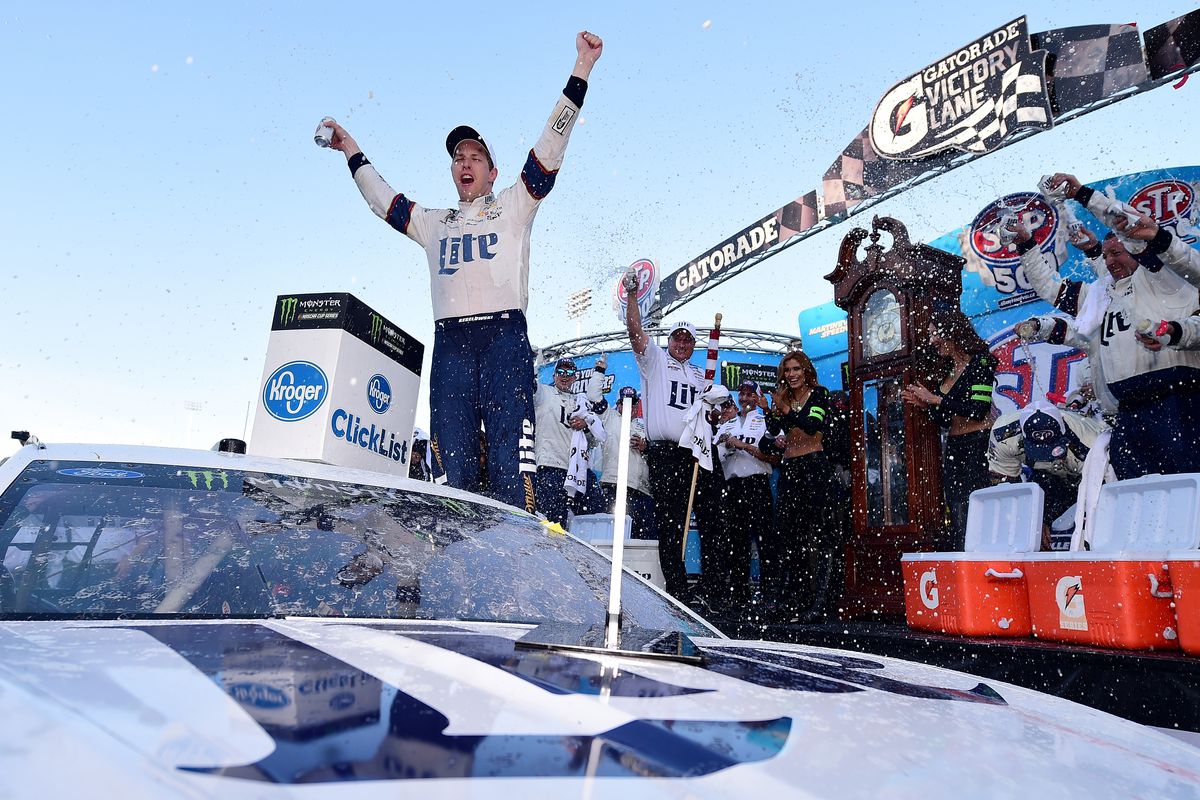 With the new rules package this year drivers were drafting with each other in qualifying on longer tracks in an attempt to get the best laps times.
The only problem was they were waiting until the last moment in the final run because no one wanted to go first and miss out on drafting. It came to a head at Fontana where no one crossed the line in time on the final stage so they reverted back to the second stage.
Starting this weekend at Texas Motor Speedway, those who do not start a timed lap before the clock expires due to "excessive waiting" will have their qualifying times from earlier sessions disallowed and start at the rear. Also drivers cannot block or impede another vehicle from taking off properly. If they do, they will have its posted qualifying times disallowed from earlier sessions and start at the rear.
NASCAR stated that improper staging, stopping or impeding on pit road or the track, and pit road speed "will all be strictly enforced."
"Qualifying is an important element of the race weekend, and NASCAR has worked closely with the teams to implement a procedure that is both fair from a competition perspective and entertaining for our fans," said Scott Miller, NASCAR's senior vice president of competition, in a statement. "Starting this weekend at Texas Motor Speedway, we will implement a procedural change that will be in effect for all three national series. We expect the updated procedure to result in a better outcome for drivers, fans and our track and broadcast partners."
Drivers Speak Out
Before the rules were announced, several drivers had opinions on how qualifying could be improved, and it had to do with the equipment that was put on the cars.
"Pull off (tapered spacers) and let them go run," Brad Keselowski said. "At least for qualifying. Empty the grandstands, make (fans) go in the infield for all the tracks, and we'd put on a hell of a show. But nobody asked me, so. That's what I'd do. You wouldn't see any of this drafting nonsense, and you'd see cars going 215, 220 mph for one lap. But I think it'd be awesome."
Martin Truex Jr. said taking off the spoiler would help.
"Take the spoiler off. Take the Lexan off the spoiler. So then we can't draft. And put it back on for practice," Truex said. "That'll keep teams from having to rebuild the car after qualifying Friday for Saturday. Race trim. You do your thing. Qualifying trim, just take the Lexan off, and I promise you we won't want to draft."
Two-time Winners Favorites
Kyle Busch and Keselowski are the only drivers this year to have two wins, and they are the top picks for Texas Motor Speedway this weekend. Busch is 5/1, while Keselowski is 7/2. Joey Logano and Kevin Harvick are next at 5/1.
The race is on a 1.5-mile track and this will be the fourth race where the drivers will be limited to 550 mph under the new rules package.