The New Orleans Saints visit the the Los Angeles Rams on Sunday in a rematch of last year's NFC Championship that should prove to be just as entertaining as their last matchup. Both teams won in Week 1, but the Saints might have a little more motivation to win this early season contest.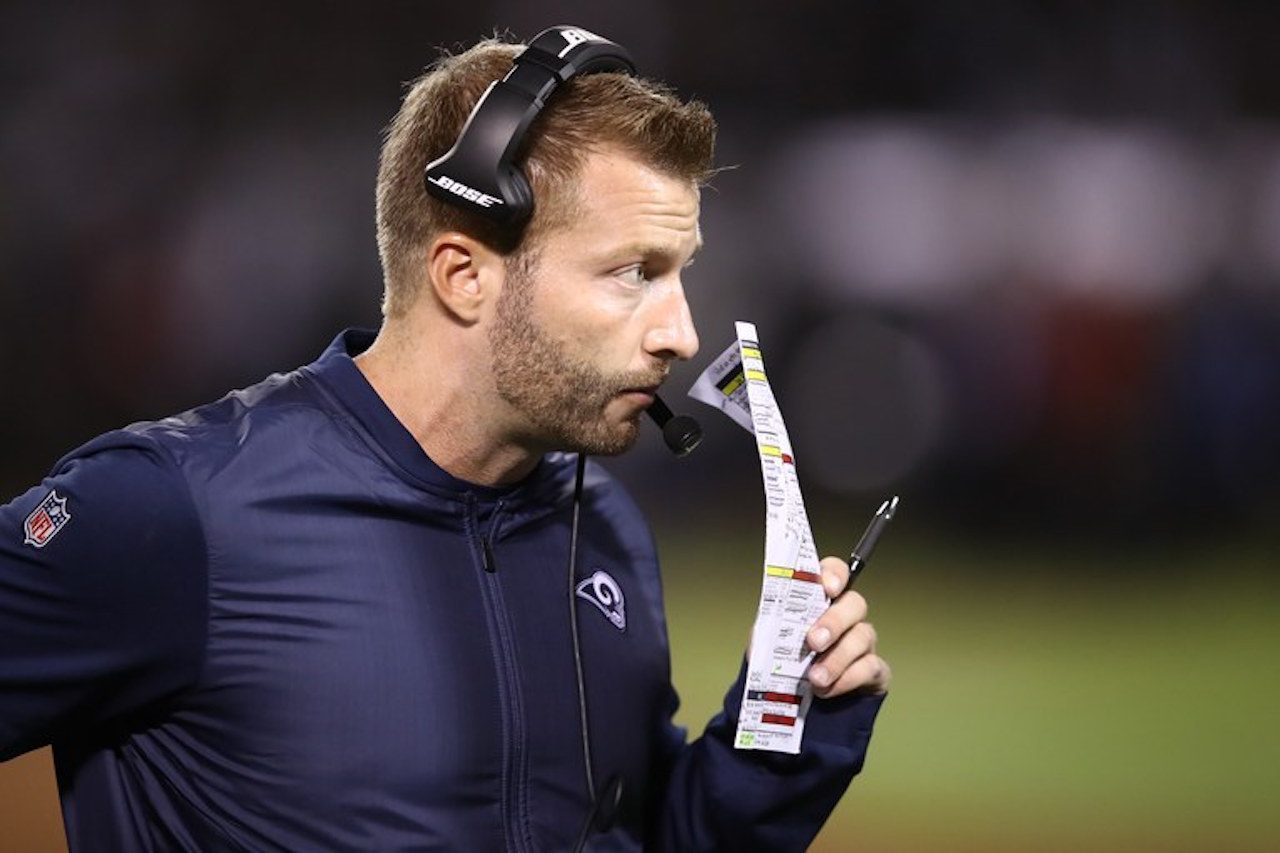 In last year's NFC Championship, the Saints were the victims of a non-call for pass interference. Fans thought the refs blew the game for New Orleans, denying them a trip to the Super Bowl.
Rams coach Sean McVay addressed the play while talking to reporters on Wednesday.
"It was something that, we all know what it looked like," McVay said. "Obviously, nobody's going to sit here and say that wasn't a pass interference, and that's why it led to some rules being changed. Even though that play benefited our team, nobody wants anything but a fair game. Those clear and obvious plays that we can avoid, we want to be able to do that, and that's exactly how we feel as a team, too."
Sunday's Games, Odds
Teams                                       Odds             Over/Under

Colts at Titans                          Tenn. -3              45

LA Chargers at Lions               LAC -2.5             48

Bills at NY Giants                     Buf -2                  44

Cardinals at Ravens                 Bal -13.5             47

Patriots at Dolphins                  NE -19.5             48

Cowboys at Redskins               Dal -5                 47

Jaguars at Houston                  Hou -8.5             44

Seahawks at Steelers               Pitt -4                 47

49ers at Bengals                      Cinci -1.5            45

Vikings at Packers                   GB -3                  44

Saints at LA Rams                   LA -3                  53

Bears at Broncos                     Chi -2.5              41

Eagles at Falcons                    Phi -1.5              51

Chiefs at Raiders                     KC -7.5               53

Odds courtesy of Golden Nugget
McVay, however, has moved on from that game, and is far more focused on Sunday. His first issue is how his defense is going to stop running back Alvin Kamara.
"You talk about a guy that's got an unbelievable forward body lean," McVay said. "He's always breaking tackles going forward. I've heard somebody refer to him that he's like a kickstand guy. It's like he's got an extra leg. He's able to just stay so balanced and so grounded. He's got incredible hands. He's got a great feel for space."
Big Spreads for New England, Baltimore
Two games have double-digit spreads on Sunday, New England at Miami, and Arizona at Baltimore. The Patriots are getting 19.5 points, up from an opening line of 16.5. Baltimore is a 13.5-point pick at home.
Both teams look like they should cover the big numbers, but there are a couple of concerns. The first for New England is that they often play poorly in South Florida. Last year, the Dolphins upset the Patriots, 27-20. This year's Miami squad is not as good as last year, but New England coach Bill Belichick isn't taking them lightly.
"We're working on Miami," Belichick said. "We're taking it one day at a time. Just like we always do."
Baltimore put up 59 on Miami last week, and Arizona defensive coordinator Vance Joseph knows the offense is explosive.
"That offense is quite special," Joseph said. "Since Lamar [Jackson] has taken over, they've averaged I think 225 [yards] a game rushing on the ground, and that's historic numbers. It's definitely well-coached and it's tough and they have the personnel to get it done."
AFC West Clash
The Kansas City Chiefs are one of the favorites to win the Super Bowl. The Oakland Raiders are underdogs to make the playoffs. But divisional rivals always seem to play tight games, and this one should be no different.
The Chiefs are favored by 7.5 points, despite being on the road. Both teams are 1-0, and Oakland surprised a lot of people in its win against Denver.
The Raiders, though, have struggled against the Chiefs. Since 2013, they're 1-8 against Kansas City, including a 35-3 defeat last year.