Responding to the state's prolific number of COVID-19 cases, New Jersey's Monmouth Park became the latest American racetrack to push its opening day back when officials announced the facility will open on July 4 weekend instead of on May 2.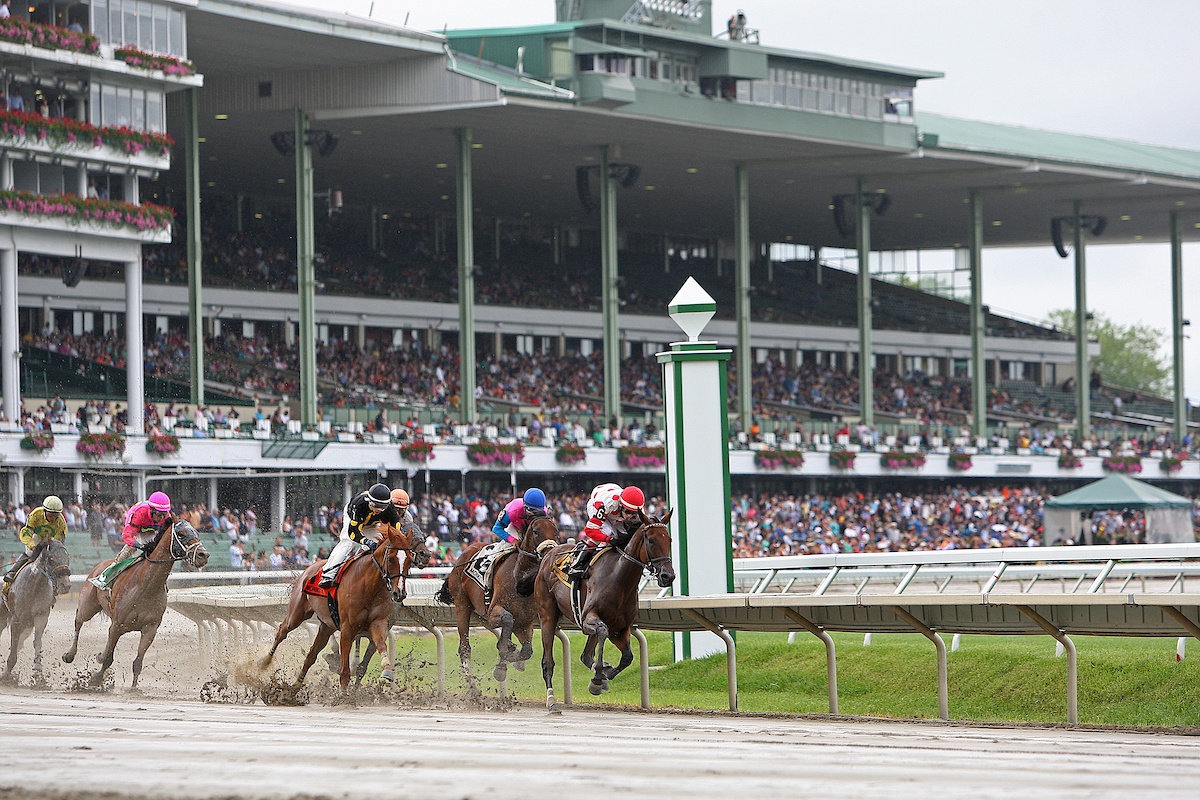 As a result, Monmouth Park whittled its racing schedule down from 56 days to 36. The meet begins July 3 and runs through Sept. 27.
In addition, Monmouth Park announced it will delay the opening of its stabling area to June 1. Originally, Monmouth Park officials set a May 1 stable opening and a Memorial Day rescheduling for live racing at the Jersey Shore track. But after New Jersey Gov. Phil Murphy extended his executive order closing non-essential businesses in the state for another 30 days in response to the COVID-19 pandemic, track officials responded in kind.
As of Thursday afternoon, New Jersey reported 51,027 coronavirus cases with 1,700 deaths. The state's high number of cases is attributed to its proximity to New York – the coronavirus epicenter in the United States.
Emergency Order Extension Creates Domino Effect
"We want to keep our horsemen and fans as informed as possible," said Dennis Drazin, chairman and CEO of Darby Development LLC, Monmouth Park's owners, in a statement. "With Governor Murphy extending the health care emergency in New Jersey by an additional 30 days, it became impossible for us to move forward with our planned May 1 opening for stabling."
The stabling area's initial opening date was April 11, giving horsemen prep time before Monmouth Park's traditional opening day, which coincides with the Kentucky Derby on the first Saturday in May.
One positive could come from the reduced schedule. Track officials indicated they may take the purse money from the lost days and boost the average daily purses of the remaining races. This would attract more — and better — horses to the track. Monmouth Park purses averaged nearly $400,000 per day last year.
Haskell Invitational Gets More Importance
Monmouth Park's marquee race is the Grade 1, $1 million Haskell Invitational scheduled for July 18. That race, usually the first, major 3-year-old race coming out of the Triple Crown season, now finds itself a probable Kentucky Derby prep race. The 1 1/8-mile race, won last year by Maximum Security and earlier by the likes of American Pharoah, Big Brown, and War Emblem, doubles as a "Win and You're In" for the Breeders' Cup Classic.
Last month, Churchill Downs officials pushed the Kentucky Derby from May 2 to Sept. 5.