New Jersey's May sports betting handle of $318,940,677 is a seasonally strong number.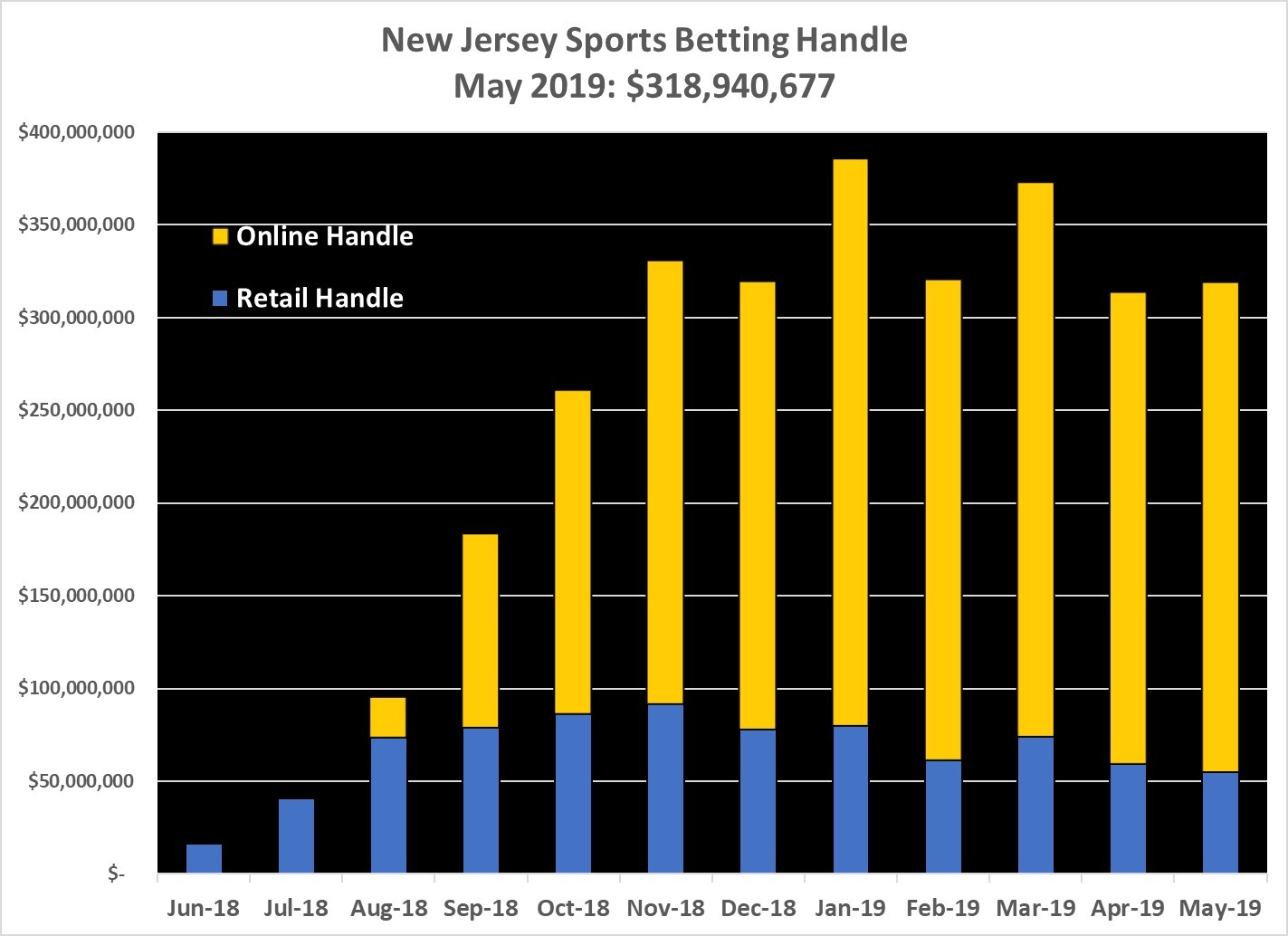 Primarily driven by its online sportsbooks, New Jersey's May sports betting handle was up 1.7 percent over April. Even more encouraging was May's performance when compared to March. May's handle was 14.5 percent lower than March's. But that's a solid performance when you consider the seasonality of sports betting.
In general, the end of NCAA Basketball's March Madness marks the beginning of a months-long sportsbook slump. Things are traditionally slow April through August, until the NFL season starts back up. For instance, New Jersey's sports betting handle nearly doubled in September 2018 thanks to football and the launch of many of its online sportsbook providers.
So far, New Jersey has enjoyed the seasonal fall surge, without suffering the devastating spring slump. Its ability to dodge the worst of the seasonal slump is likely due to its age. Starting up last June, New Jersey's sports betting industry is still a new and growing enterprise. The slump is more pronounced in sports betting's most mature market, Nevada.
Nevada Sportsbooks Slump 45 Percent in April
Nevada's sports betting handle dropped 39.5 percent after March 2018. In 2019, the seasonal sportsbook slump has been even deeper. Although we don't yet have May's sportsbook handle, Nevada's April sportsbook handle was off a dramatic 45 percent from March's high.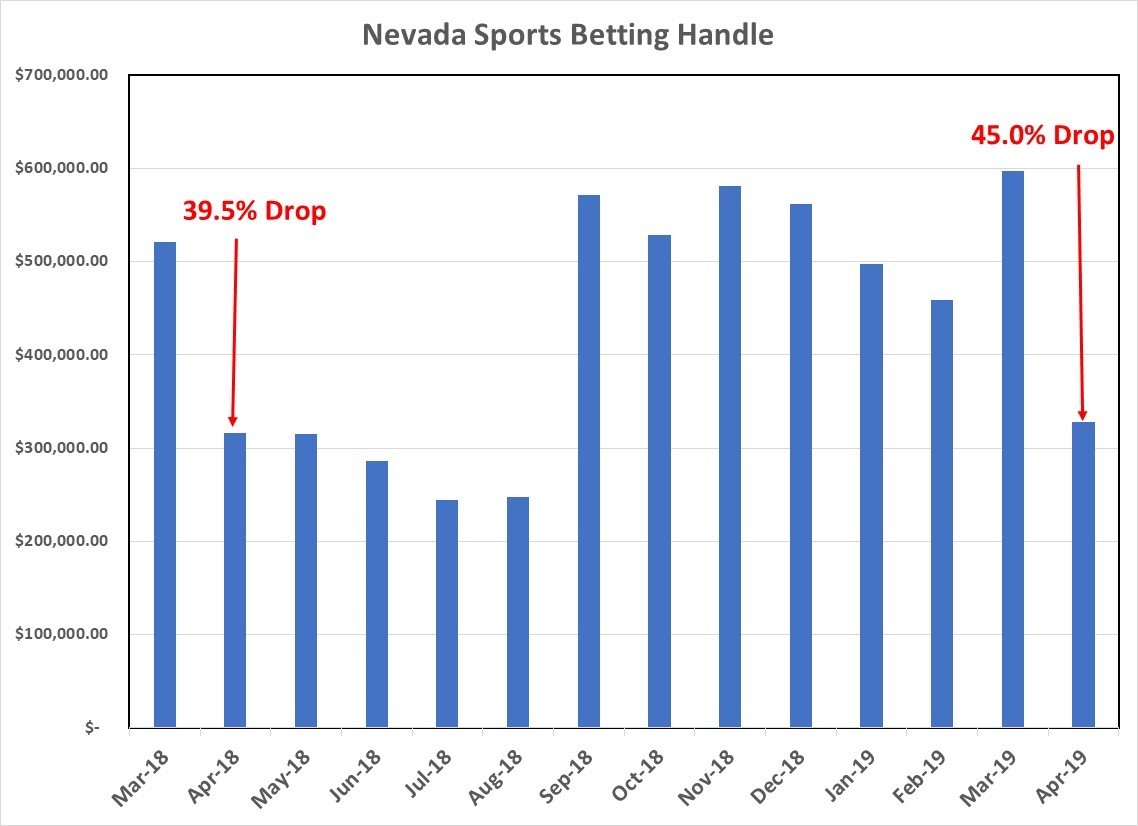 For now, growth of New Jersey's fledgling sports betting industry is helping the state evade the worst of the seasonal slump. New customer acquisition — especially at its online sportsbooks — is mitigating the the seasonal absence of NCAA basketball and NFL football. But the state's online reliance could be a problem come September.
Will New Jersey Sports Betting Face Apple Slump?
Earlier this month, Apple announced a new policy that would shut down online sports betting apps that use HTML5 code — or skins. The deadline for complying with Apple's new guidelines is September 3, just days before the start of the NFL season.
Given New Jersey's reliance on online sports betting providers, if one or more sportsbooks fail to have functioning iPhone/iPad apps, it will be readily apparent in September's handle reports.