New Jersey sportsbooks set new records in November, setting a state record by taking in $330 million in handle for the month.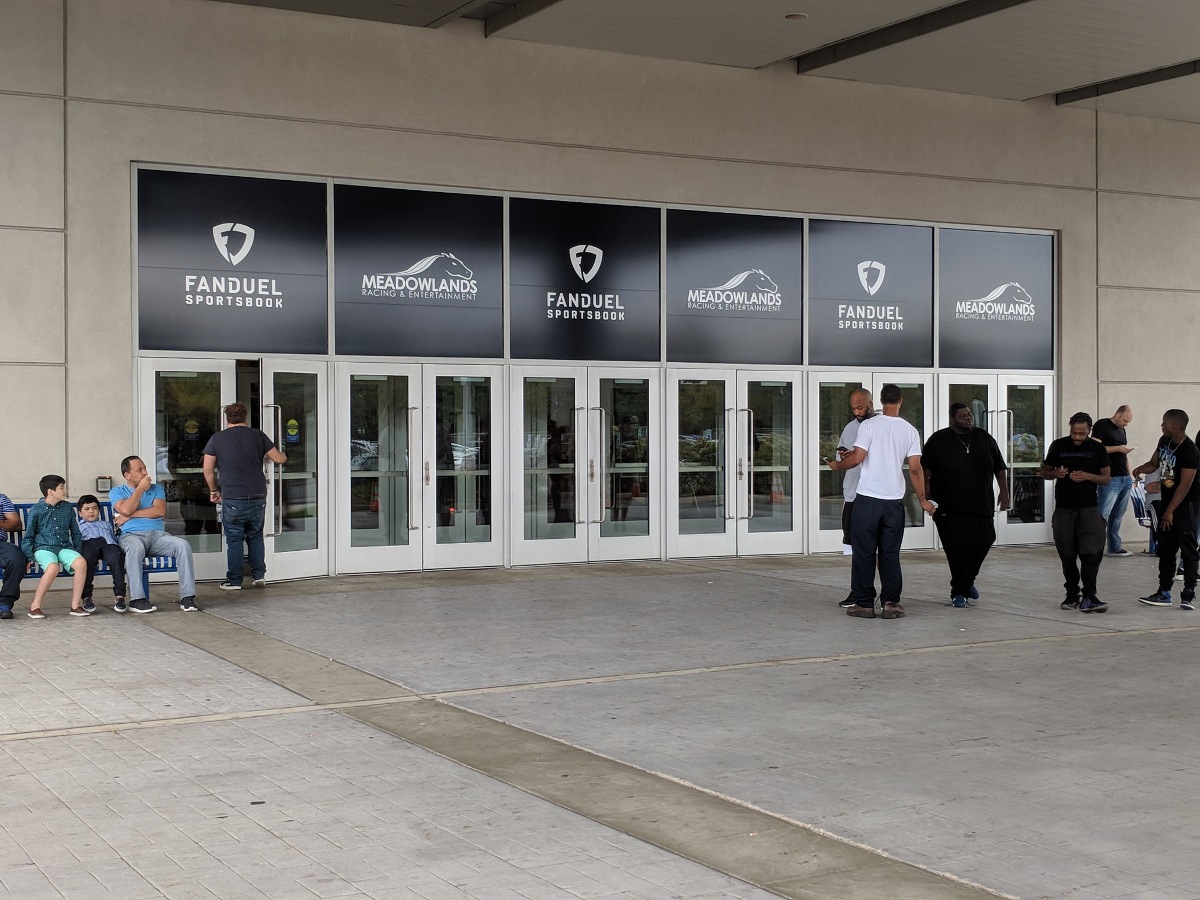 That allowed operators to generate $21.2 million in revenue for the month, up from just $11.7 million in October.
FanDuel, DraftKings Continue to Dominate
Revenue increased faster than the handle itself, as the NFL helped sportsbooks take $260 million in wagers in October. But while the bookmakers didn't fare all that well in that month, they hammered bettors in November, allowing operators to rake in big profits both in person and online.
Once again, the two biggest winners were Resorts and the Meadowlands.
Resorts made more than $7.3 million overall, with $7.1 million of that profit coming from their two associated online apps which are operated by DraftKings and BetStars. Meanwhile, the FanDuel Sportsbook cleared $7 million for the month: $2.6 million at their retail location at the Meadowlands, and $4.4 million online.
"November was a history making month for the FanDuel Sportsbook," FanDuel spokesperson Kevin Hennessy said in a statement. "We doubled revenue versus October and we were the first legal sports betting operator in the United States to pay out future wagers early on Alabama winning the college football national championship."
Monmouth Park and Ocean Resort both generated well over $2.5 million, while Borgata collected more than $1 million in revenue, and a smattering of other operations also reported small profits. Harrah's was the only sportsbook operator to take a loss for the month, giving back $124,260 to bettors for November.
Online Play Drives Revenue Growth
But the headline grabbing news from the November report was the fact that the New Jersey market is closing in on having taken $1 billion in total bets since launching in June. So far, retail and online sportsbooks have combined to take $928 million in handle, and with betting only accelerating throughout the NFL season, the December report will take that number well over the billion dollar milestone in New Jersey's first partial year in business.
None of that comes as a surprise to Jeff Gural, who operates the Meadowlands Racetrack.
"I was there Sunday, and the place was packed," Gural told the Associated Press. "So many of those games went right down to the last minute. It was really exciting."
While Gural may see a booming land-based market, the real growth has come online. In November, 72 percent of all money wagered in the state came via mobile apps, coming to $238 in online handle.
While the rapid maturity of the New Jersey market has been impressive, it still has a ways to go before it can truly rival Nevada. So far this year, sportsbooks in the Garden State have earned more than $73 million in revenue in under six months. Meanwhile, Nevada venues took in over $248.7 million last year, a record amount for the state.