New Jersey's sports betting handle continues to grow at a rapid pace, as bettors put down approximately $563 million in wagers during the month of November, according to numbers provided by the Department of Gaming Enforcement.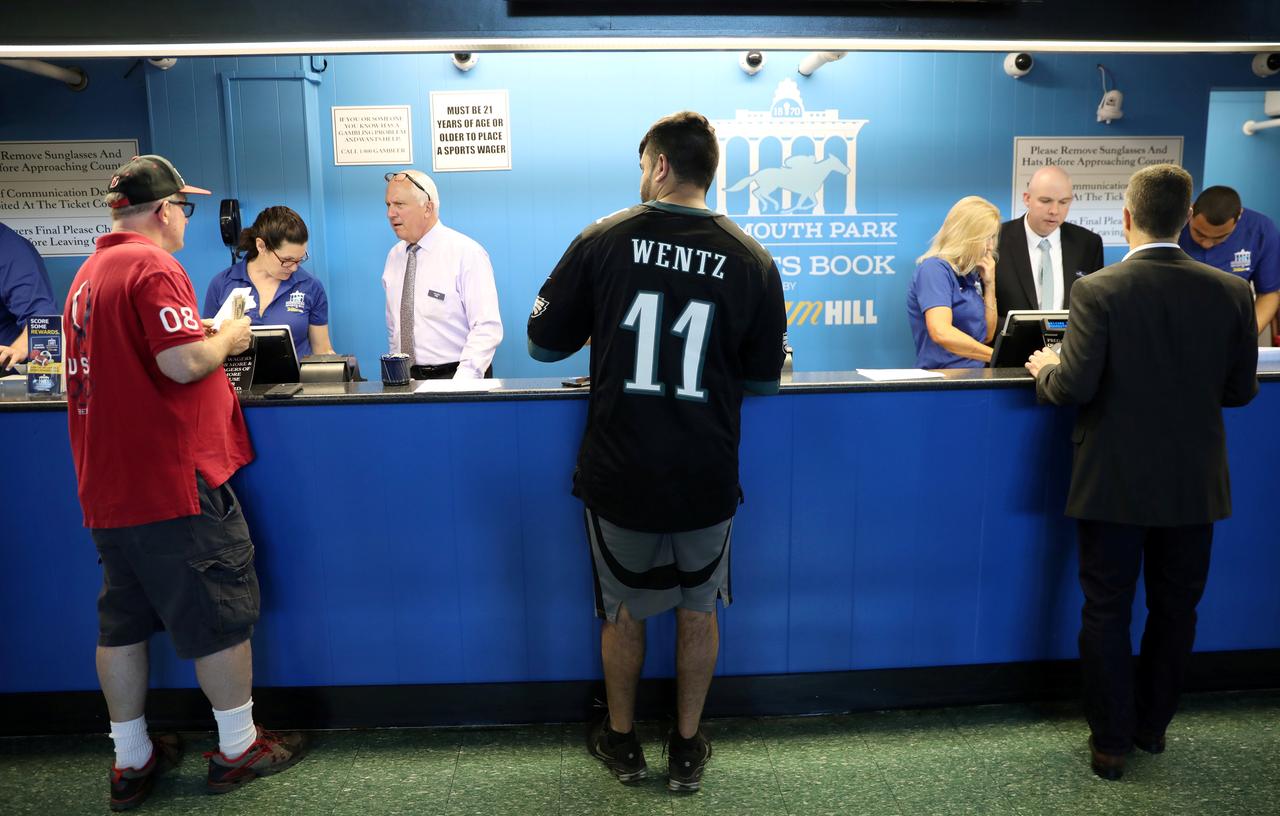 The number is a new state record, breaking the previous mark of $487 million in bets taken during October.
FanDuel, DraftKings Dominate New Jersey Market
As has been the case since the apps first hit the market, New Jersey sports betting is largely being driven by mobile wagering. An incredible 86.5 percent of all betting came from online and mobile players.
It remains to be seen whether New Jersey or Nevada will win the handle war for November. While New Jersey has shown the ability to surpass the Silver State in individual months, Nevada looks to remain the annual leader for now. Nevada sportsbooks took $543.9 million in bets in October, with November numbers yet to be released.
Revenues were also up in New Jersey, with sportsbooks taking in $32.9 million in winnings for the month. That works out to a hold of about 5.8 percent for the bookmakers.
The New Jersey sports betting market continues to be dominated by FanDuel and DraftKings. The Meadowlands – which is partnered with FanDuel – reported $14.8 million in revenue, while Resorts Digital – partnered with DraftKings – reported a profit of $9.1 million. Combined, those two entities are responsible for 73 percent of all sports betting revenue in the state.
Year-over-year growth is also impressive, with revenues up nearly 55 percent across the state.
Atlantic City Casinos See Benefits
Sports betting also appears to be having a positive impact for the Atlantic City casino industry. Casinos won more than $288 million during November, up 16.5 percent compared to a year ago. It wasn't just the sportsbooks that were succeeding, either: casinos saw gains across the board, much to the delight of officials.
"It is gratifying to see another month of growth in Atlantic City," James Plousis, chairman of the New Jersey Casino Control Commission, told the Associated Press. "All areas of the business, including slots, table games, Internet wagering, and sports wagering outperformed last year."
It's still far too early to predict what the sports betting industry will look like nationwide five or 10 years down the line. Of the states that have legalized wagering, three stand out as potential leaders going forward.
Nevada remains the undisputed leader when it comes to betting during major events like the Super Bowl, as Las Vegas is a destination city that gamblers and casual fans head to in droves. Meanwhile, New Jersey's larger population and proximity to major cities – including New York City – mean that continued growth is likely, and that the Garden State could surpass Nevada in overall revenues before too long.
Pennsylvania may quickly become the third horse in the race. Now that mobile betting is available in the state, Pennsylvania's handle is rapidly rising, with $241.2 million bet in the state during October, a new high that is likely to be shattered in November.