Winning at New Hampshire seems to be easy for Kyle Busch, Kurt Busch, Ryan Newman, Denny Hamlin, Matt Kenseth, and Jimmie Johnson, and they will be trying to go for a four-peat at the Foxwoods Resorts Casino 301 on Sunday. Those six have captured three races at the New Hampshire Motor Speedway over their careers.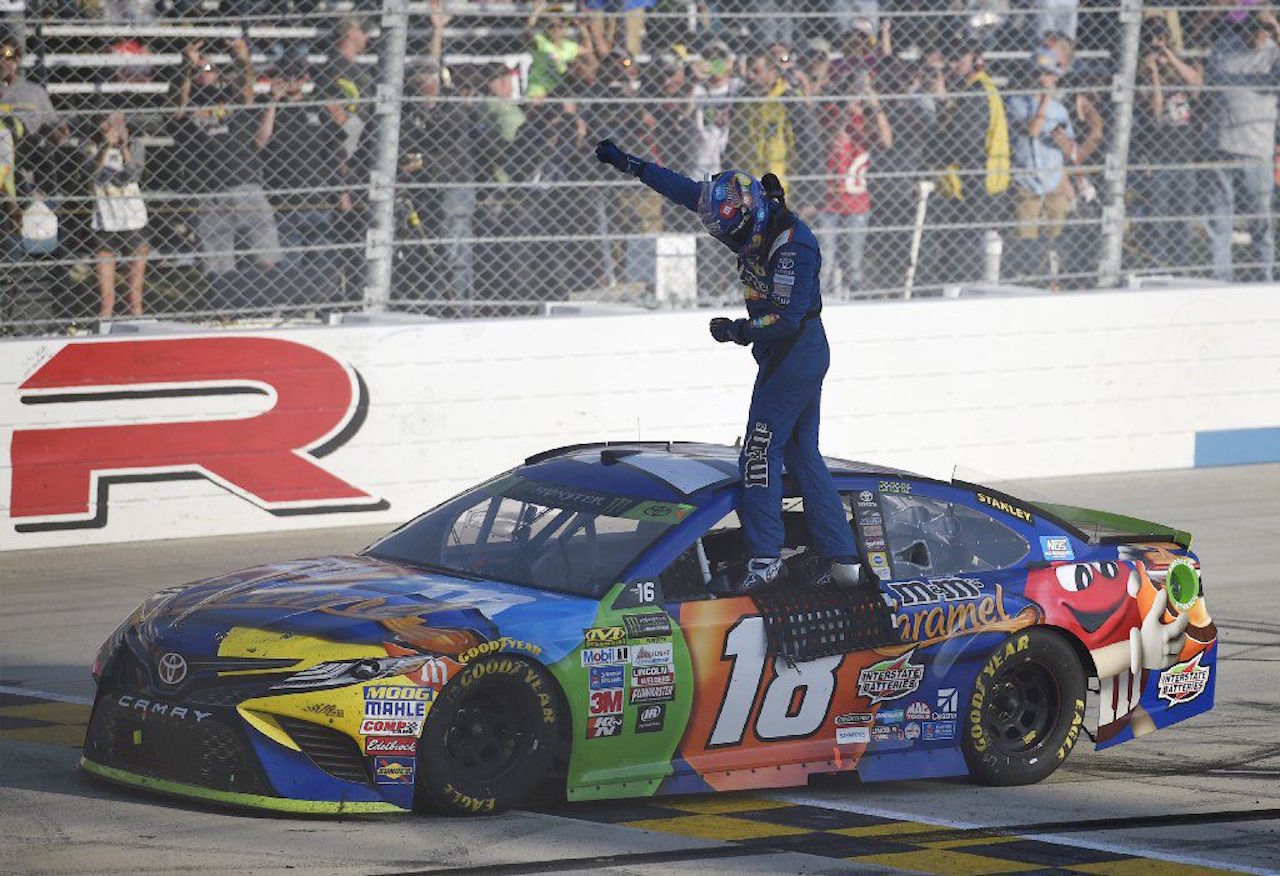 Kyle Busch is the favorite at 5/2. Not only for his three career wins in the Granite State, but for his success this season. Busch has won five times, second only to Kevin Harvick's six victories. Not surprisingly, Harvick is second at 13/4 to win.
They are two of the big 3, with Martin Truex Jr. the other dominant driver. Truex, who is at 7/2, has won four times this season, including last week at the Quaker 400 at Kentucky Motor Speedway.
Skunked at New Hampshire
For all of Truex's success at shorter racetracks, especially 1.5-mile layouts, New Hampshire Motor Speedway has been a mystery to him. He has not won here in a Monster Cup Series race, and said late in the race has been the issue.
"We had our chances the past couple of years, leading a lot of laps but couldn't complete the job," Truex said. "Last year we had the best car for a lot of that race but we didn't at the end. Our focus this weekend is to figure out how to be better the last 75 or 100 laps."
Harvick has also never won this event, but has won the other race that was held at this track. He hasn't won in seven races, and would like to change that Sunday.
"I'd say the most important thing at Loudon is track position, just because it's hard to pass. You want to be up front and on the right strategy no matter what you do."
The track has been puzzling to several drivers. The 1-mile oval can be one of the most intriguing to drivers, according to Joey Logano, who is a New England native and winner here.
"When we won here that to me was as big a win as the Daytona 500," Logano said. "Just being able to conquer the track at the time was my most challenging race track, as well as my home track, was the coolest."
Will Past Success Be Enough for Hamlin?
Another driver who is very comfortable at New Hampshire is Denny Hamlin. The three-time winner last won here in July and would like to use this race to get his first victory of 2018.
Hamlin, who is at 15/2 to win, needs a victory to get into the season-ending playoffs. Time is running out with only seven races remaining, and Hamlin knows his opportunities are dwindling.
"We've obviously had a strong showing at New Hampshire these past few seasons, and our FedEx Racing team is returning with the goal to repeat last year's success," Hamlin said. "We were able to come from the back and take home the win last July, and we'll do whatever it takes to do that again so we can lock in our spot to the 2018 Playoffs."
He starts the weekend off on a down note, however. Because he failed inspection twice last week in Kentucky, he has been docked 15 minutes of practice time on Saturday.