The questions started as soon as the game ended. Within seconds of New England's 20-13 loss to Tennessee in Saturday's wild-card playoff game, speculation about Tom Brady's future started. Rumors have swirled all season on whether the 42-year-old will return to New England for his 21st season.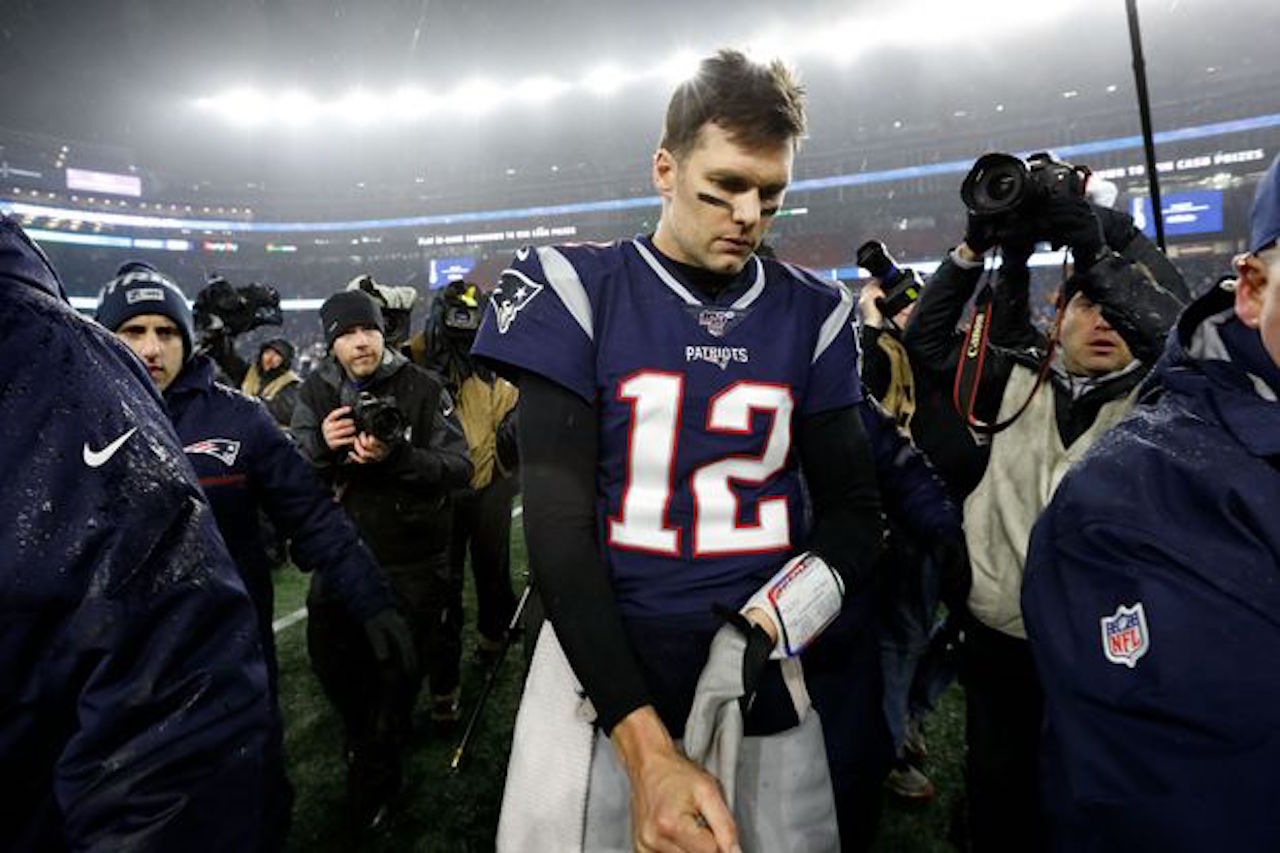 There have been consistent whispers that Brady would retire at the end of the season, but the future Hall of Fame quarterback nixed that in his post-game press conference. Beyond that, he didn't shed much light on what his future might hold.
"I just don't know what's going to happen and I'm not going to predict it," Brady said. "No one needs to make choices at this point. I love playing football, I love playing for this team. I've loved playing for this team for two decades, and winning a lot of games. And again, I don't know what it looks like moving forward, so we'll just take it day by day."
Oddsmakers don't believe Brady is hanging it up. BetOnline has a prop bet on whether Brady will retire and the "no" is the favorite at -1000. The "yes" is +600. Oddsmakers also believe Brady will return to the Patriots for the 2020 season, despite being a free agent in March. BetOnline has the "yes" at -200, and the "no" at +150.
Rumors Abound
Word has been rampant since October that Brady will be leaving the Patriots when his current contract officially expires. What he'll do, and where he'll go, remains a mystery, however. Sportsbetting.ag set a prop bet that month on what team he would play for in 2020.
At the time, the San Francisco 49ers were the favorite at +200. The New Orleans Saints were next at +250. The Los Angeles Rams were third at +350.
The odds shifted two months later. In December, BetOnline had the Cleveland Browns as the new favorite at +550. The Carolina Panthers, Los Angeles Chargers, and Las Vegas Raiders were next at +600.
Fans, Players Want Brady to Stay
The message was easy to see. A banner in one of the Gillette Stadium end zones pleaded, "Please Stay, Tommy." Crowd shots of Saturday's game featured an abundance of No. 12 Brady jerseys. Patriots fans want Brady back.
So do his teammates, some of whom talked after the game about what Brady means to them and the team. Safety Devin McCourty declined to talk about whether Brady was coming back, but said he hopes he does.
"I don't know his future, that's really on him," McCourty said. "But I will say, from my second year being able to be a captain and sitting in those meetings, and just hearing how he looks at the game — not just from a quarterback position, but overall the game — and hearing his input each week when we got ready to go on Friday mornings, taught me a lot as a leader."
New England coach Bill Belichick met with the media on Sunday, but also wasn't ready to predict what Brady will do.
I'm sure there are a lot of questions about the future," Belichick said. "Nobody has thought about the future."
Owner Robert Kraft has, telling Pro Football Talk's Peter King before the wild-card game he doesn't like a team without Brady.
"My hope and prayer is, number one, he play for the Patriots," Kraft said. "Or number two, he retires. He has the freedom to decide what he wants to do, and what's in his own best personal interest."