The New England Patriots have suspended the video producer in charge of filming the Cincinnati Bengals sideline last week, according to the Boston Globe. Dave Mondillo, a longtime employee of Kraft Sports and Entertainment, was at Cleveland's FirstEnergy Stadium overseeing a film crew for a Patriots' online series entitled "Do Your Job." The crew was supposed to be filming a Patriots advance scout who was at the game.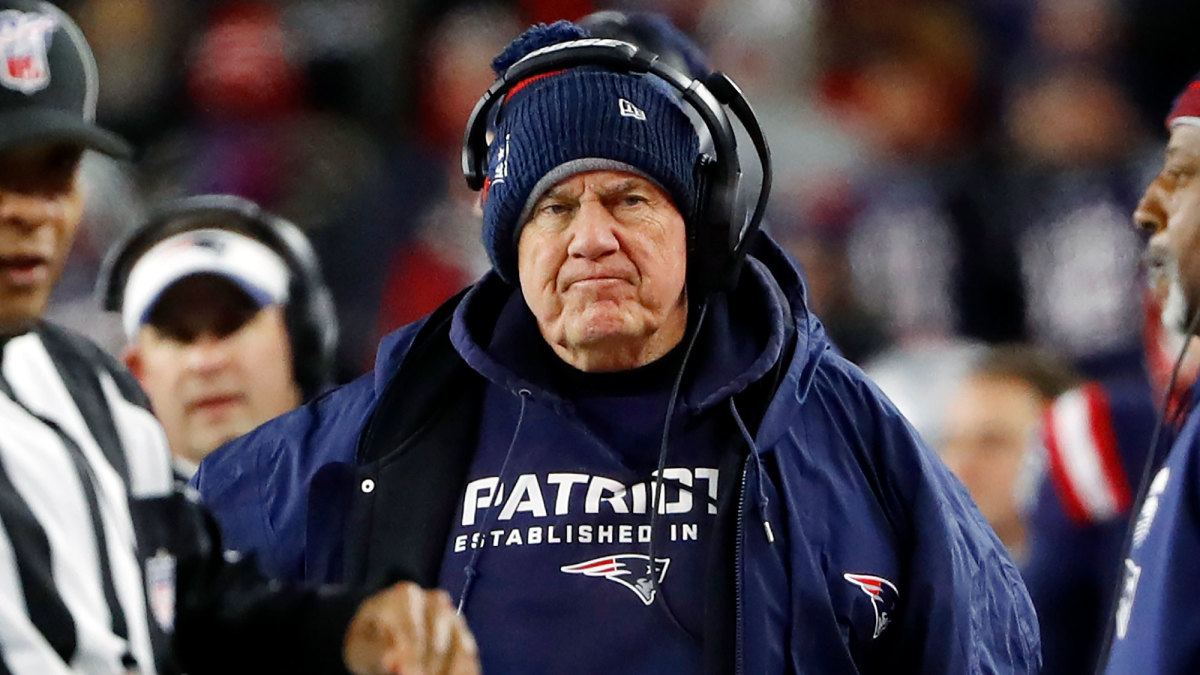 The NFL prohibits teams from filming the sidelines of opponents, a rule the Patriots have broken at least once before.
FOX Sports NFL insider Jay Glazer got a copy of the most recent tape, and showed it before Sunday's early game. On the tape, a New England film crew member is heard pleading ignorance of the sideline taping rule, but it appeared the Bengal's security team wasn't buying his explanation.
FOX SPORTS EXCLUSIVE: @JayGlazer reveals footage of Patriots filming Bengals. pic.twitter.com/C7U7mopaEm

— FOX Sports (@FOXSports) December 15, 2019
"The damage is done, my friend," a member of Bengals security said.
"I don't see the advanced scout in any of this video they're shooting," another staffer added.
Belichick, Team Deny Role in Patriots Filming
When the scandal broke last week, New England head coach Bill Belichick was quick to deny any relationship between the crew and the team's football operations. In a statement issued by the Patriot's front office last Monday, the team supported Belichick's claim.
"The production crew is independent of our football operation. While aware that one of the scouts was being profiled for a 'Do Your Job' episode, our football staff had no other involvement whatsoever in the planning, filming or creative decisions made during the production of these features," the team said in the statement.
Belichick went on a local radio show last Monday and said neither he, nor his staff, had any knowledge of the videotaping.
"I heard about this, and evidently, this is our production people on the TV show that were there, and I have absolutely nothing to do—we have absolutely nothing to do—with anything that they produce or direct or shoot," Belichick said. "I have never seen any of their tapes or anything else."
NFL Investigating Incident, Penalty Possible
NFL Commissioner Roger Goodell addressed the issue at a press conference during the league meetings in Dallas last Wednesday, and said the incident is being treated seriously.
"I only had an opportunity to spend some time with a couple of our staff," Goodell said. "Obviously, it's under review. We're going to be thorough. We'll take our time and make sure we look at everything that's pertinent here, and then we'll make a decision."
What hurts New England's credibility is that they were caught filming teams, including the New York Jets, in 2007. Goodell deemed Belichick and the team were guilty of violating league rules. Belichick was fined $500,000 while the team was dinged $250,000 and lost a 2008 first-round draft pick.
Goodell said he would definitely factor the previous incident into the current Patriots filming investigation.
"Of course. That's a factor," Goodell said. "But I think the key things are the new information that we have – that (old) information, we obviously already had. I think the issue is what information do we have from this incident."