The New England Patriots have won seven games in a row, including a big victory against the Buffalo Bills on Monday Night Football. As a result, the Patriots (9-4) saw their Super Bowl 56 odds bump to +700, extending their lead over the Bills (7-5) in the AFC East.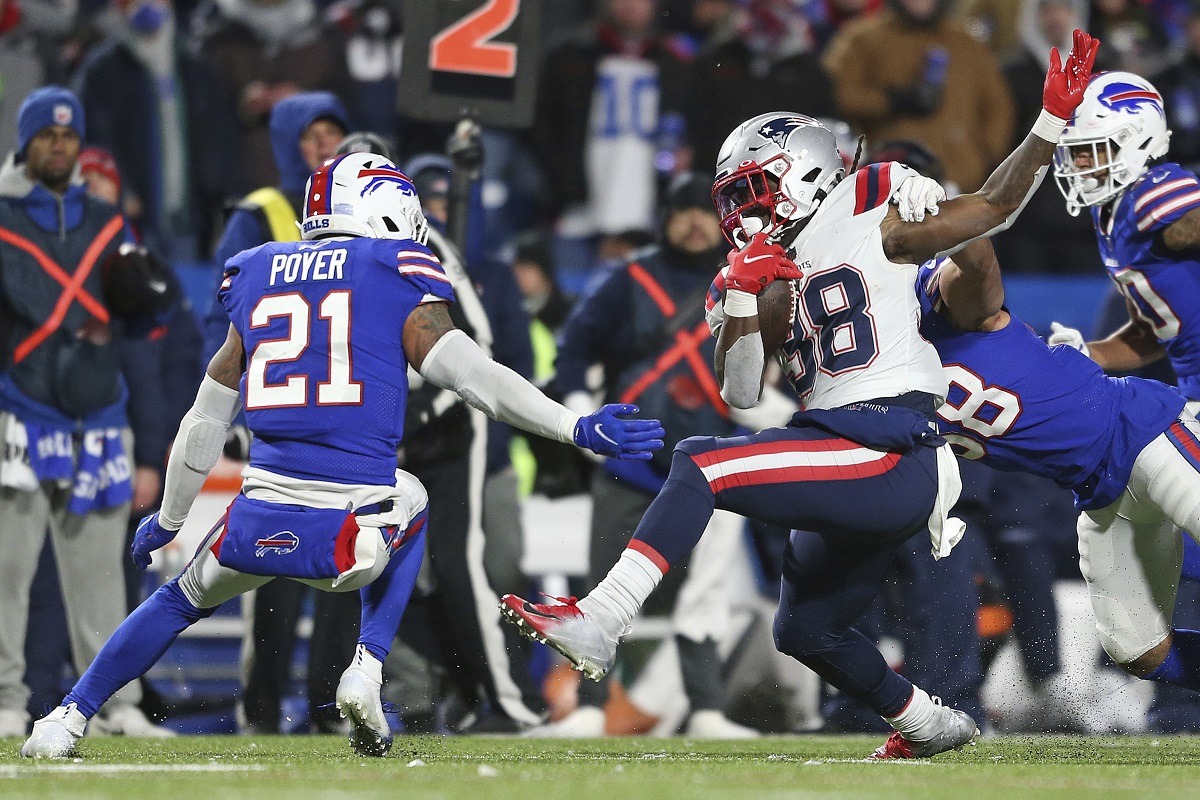 In the preseason, the Patriots were +3500 odds to win the Super Bowl and somewhere in the middle of the pack on the NFL futures board over at DraftKings.
The Patriots lost an overtime game against the Dallas Cowboys in Week 6 and slipped to 2-4 on the season. Oddsmakers dropped their odds to +10000, which marked their low point of the season. Since then, the Patriots embarked on a seven-game winning streak.
---
New England Patriots Super Bowl 56 Odds
| | |
| --- | --- |
| Week 1 | +3500 |
| Week 3 | +6500 |
| Week 6 | +10000 |
| Week 8 | +5000 |
| Week 10 | +3500 |
| Week 11 | +1400 |
| Week 12 | +1000 |
| Week 13 | +700 |
---
The Patriots gradually saw their Super Bowl odds increase over the last seven weeks from +5000 in Week 8, to +3500 in Week 10, to +1400 in Week 11, and then +1000 last week. On the overall NFL futures board, the Patriots (+700) are the third-highest team, trailing only the Tampa Bay Buccaneers (+550) and Kansas City Chiefs (+650).
Three passes, big MNF win
On Monday evening in Buffalo, the Bills hosted the smoking-hot Patriots in a game that featured a little bit of snow and high wind gusts upwards of 55 mph. Due to the poor weather, Bill Belichick put forth a ballsy game plan in which the Patriots ran the ball 46 times and passed only three times.
The Bills were unable to stop the Patriots, who ate up 222 rushing yards in one of the craziest game plans in recent memory. After all, the NFL is a pass-happy league these days, but Belichick doesn't care about trends. He finds a way to exploit his opponent and on Monday night in Buffalo, the game plan was to run, run, run, and then run some more.
Rookie quarterback Mac Jones finished the game with only 19 passing yards on 2-for-3 passing.
"Just a crazy game to be a part of," said Jones. "We knew it was going to be windy. You can't control it. There is no on and off switch. You just have to go out there and do your job, and for us to run the ball like we did was incredible."
Running back Damien Harris rushed 10 times for 111 yards, while Rhamondre Stevenson rushed 24 times for 78 yards.
In the meantime, Belichick emerged as the front runner and betting favorite to win the NFL Coach of the Year. He won Coach of the Year three times previously and looks like he has the inside track to a fourth award.