Star jockeys Umberto Rispoli and John Velazquez lost their mounts for Saturday's $20 million Saudi Cup after Saudi race organizers abruptly changed their COVID-19 testing protocols.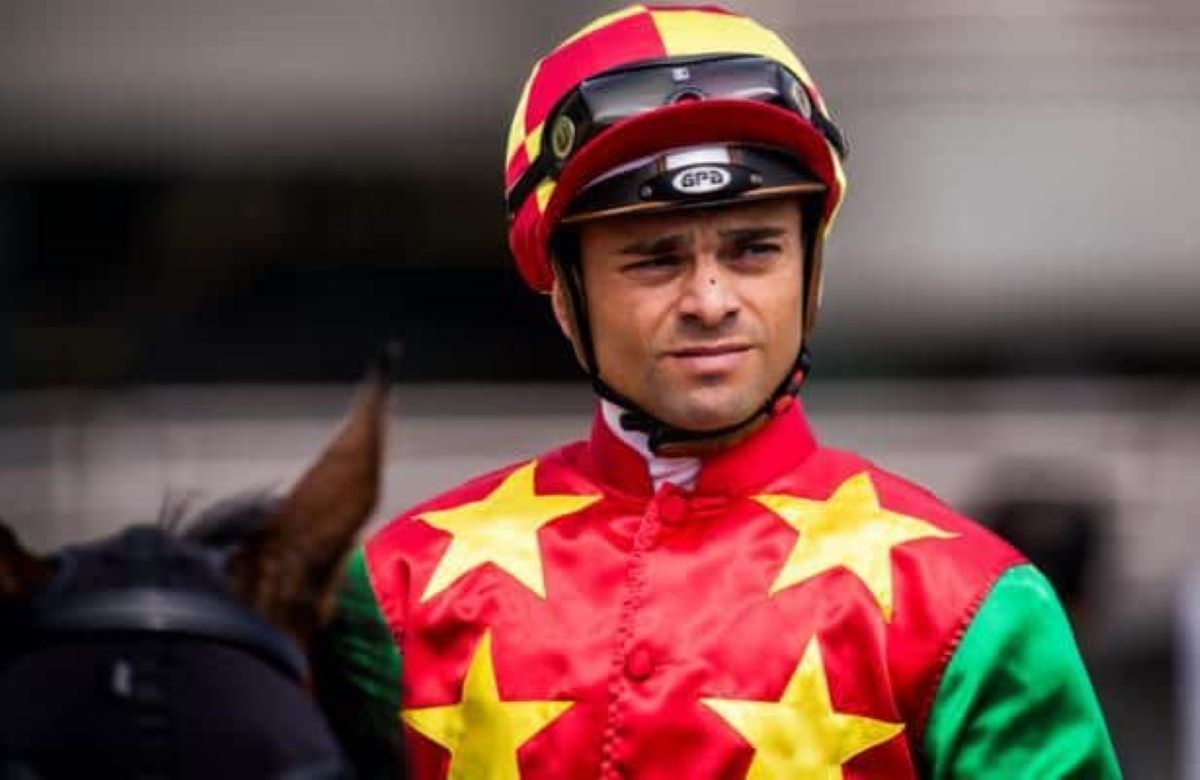 That takes Rispoli off Max Player and removes Velazquez from Tacitus. Rispoli had three mounts on the Saudi Cup card, including Cowan in the Saudi Derby. Velazquez was set to ride four mounts. Instead, William Buick takes Tacitus' reins and Mickael Barzalona takes Max Player.
The news didn't sit well with Rispoli, who tweeted out a video describing himself as "so devastated." He was traveling to Saudi Arabia from his Southern California base. Instead, he, fellow jockey Joel Rosario and former jockey-turned-broadcaster Gary Stevens were pulled off the plane while it was on the tarmac.
Devastated 😭 @TVG @DRFInsidePost @thesaudicup @AtTheRaces @theTDN @MaxPlayer__ pic.twitter.com/AlhRxgScGX

— Umberto Rispoli (@umbyrispoli) February 19, 2021
The explanation: the Saudi Cup changed their COVID testing protocols. Travelers, including Saudi Cup jockeys, now had to produce a negative test within 48 hours of arriving in Saudi Arabia. The previous protocol called for a negative test 72 hours before departure.
Taking a Quick $400 Test Saved Rosario's Weekend
That removed Rispoli and Stevens, who was headed to Saudi Arabia to provide analysis for the race's international TV feed. Both met the previous protocols, but not that one. Rosario took a rapid test shortly before the Thursday flight. When he produced a negative reading, he was allowed back on the plane. Rosario will be aboard 5/2 second-favorite Knicks Go in the Saudi Cup.
"Yesterday, they was an issue with the ticket. The ticket was canceled after I was at the airport for three hours," Rispoli tweeted. "Today, I was ready to fly, my luggage was already on the plane, I was in my seat, my seatbelt was fastened, and before we took off, the stewards came and took me off the plan, saying in Riyadh at that moment – exactly that moment – there was a change in the rule in the COVID test."
Velazquez, meanwhile, was supposed to fly out of South Florida, connect in Spain, then proceed to Saudi Arabia. He never made it to Spain for the same reasons.
Four Negative Tests — Zero Saudi Cup Mounts
"I tested negative four times this week to make it to the Saudi Cup, but never made it anywhere, because flights canceled or wrong alternatives," Velazquez tweeted. "I am not in Spain. Very disappointed."
The disappointment is understandable, considering how much money Rispoli, Velazquez and their agents must leave on the table. And that's not just for the Saudi Cup, but include the other races and their seven-figure purses.
Jockeys traditionally get 10% of a winning purse, with their agents carving off 15% of that, depending on arrangements. That means a winning mount in the Saudi Cup is a $1 million payday to the rider, and a $150,000 windfall to his agent.
Scotty McClellan represents Rispoli. Ron Anderson books Velazquez's mounts.
I tested negative 4 times this week to make it to the Saudi cup but never made it anywhere,because flights canceled or wrong alternatives. I am not in Spain. Very disappointed

— John Velazquez (@ljlmvel) February 19, 2021
The Jockey Club of Saudi Arabia issued a bland statement to the Racing Post Friday morning that read "Covid restrictions and testing protocols, coupled with the complications of canceled flights due to scheduling changes and severe weather conditions, have caused major disruption to the travel plans of some key individuals traveling to the Saudi Cup. … We understand and share John and Umberto's disappointment at not being able to ride at the meeting."
Earlier this month, the Saudi government announced Saudi Cup participants and select connections would be exempt from the country's 20-nation ban on entering the kingdom. The United States and United Kingdom are on that list.