No one on the Buffalo Bills has worn the number 32 since O.J. Simpson, but for the first time in 42 years, another player will. At least during the preseason.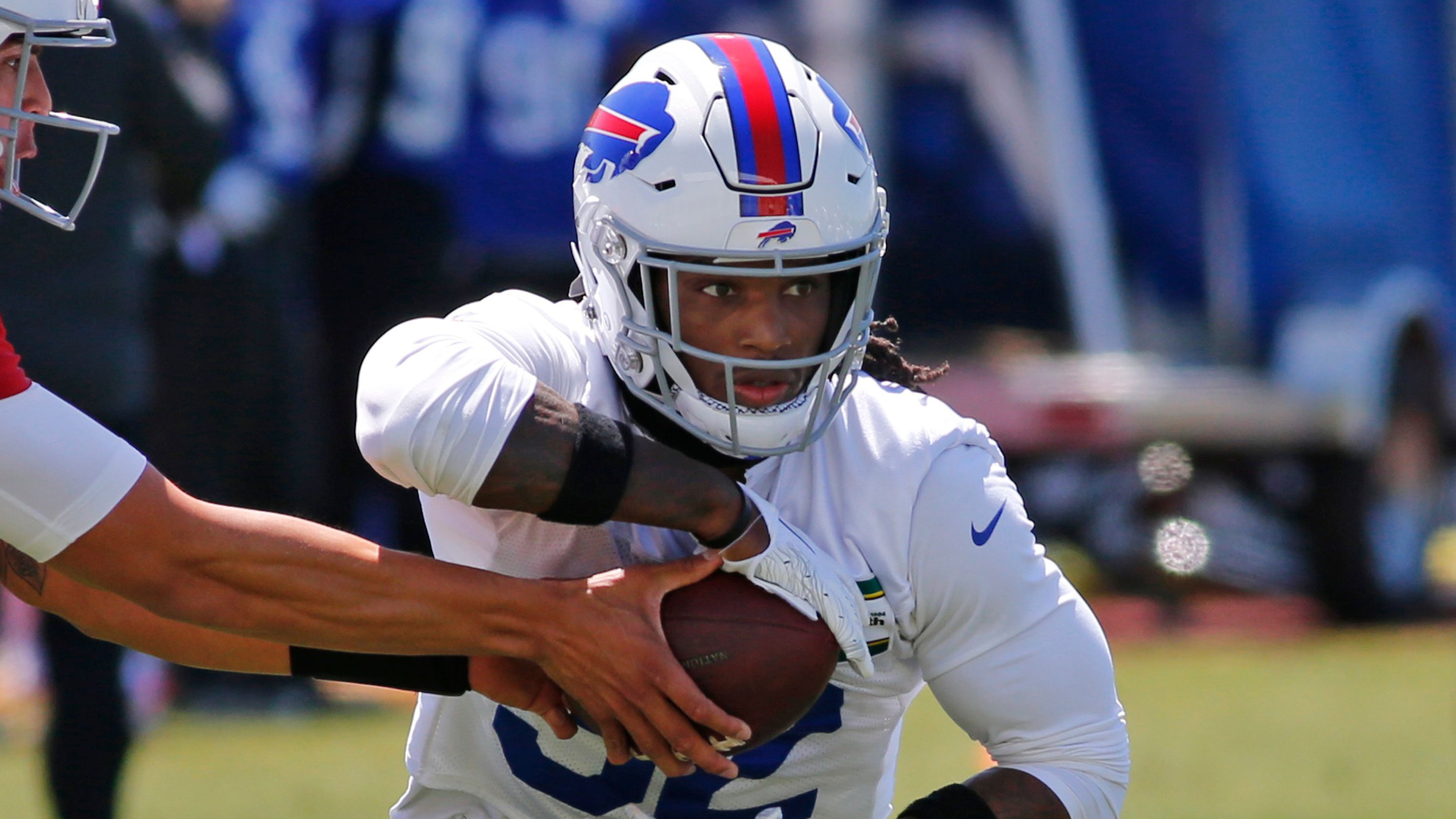 Running back Senorise Perry asked for the number when he signed a free-agent deal with the Bills in the offseason. To his surprise his request was granted.
Perry got the jersey in the first day of Buffalo's Organized Team Activities (OTA) on Tuesday. He told the Athletic the implication of wearing the Hall of Famer's number.
"I thought it was retired, but then I was told it was available. Boom, I took it," Perry said. "I know that greatness comes with that number, playing in Buffalo. But I'm willing to take anything that comes my way."
History of 32
Perry wore No. 32 in college at the University of Louisville. He continued to wear the number when he played for the Chicago Bears, the team that signed the undrafted running back in 2014.
After two years with the Bears, Perry moved on to the Miami Dolphins. There he was not allowed to wear No. 32 because it was already taken by running back Kenyan Drake.
Instead Perry took the number 34, and played two years for the Dolphins, before signing a one-year deal with the Bills.
While Perry would like to be in Buffalo's backfield, it might be rather crowded there. Last year's starter LeSean McCoy is joined by Frank Gore, TJ Yeldon, Marcus Murphy and this year's third round draft pick Devin Singletary.
Perry's better chance to make the squad might be on special teams, which is what his role was with the Dolphins.
"I'm going into my sixth year, and I know what it takes to get in this league and stay here," Perry said. "With that number on my back, I know I'm doing well for my family."
Why isn't Jersey Retired?
It is puzzling as to why the number wasn't retired soon after Simpson left the NFL in 1979. In nine years in Buffalo, Simpson rushed for 10,183 yards and 57 touchdowns. He was elected to the Hall of Fame in 1983.
Yet his number was not retired, though owner Ralph Wilson wouldn't allow anyone else to wear the number. He was inducted into the Bills' Wall of Fame in 1980, and categorized the jersey as being in "reduced circulation."
There are only three numbers that have been retired for Buffalo: No. 12, QB Jim Kelly, No. 34 running back Thurman Thomas, and No. 78, defensive end Bruce Smith.
The likelihood of Simpson's number being retired now is remote. Simpson was acquitted of a double murder, but lost a civil lawsuit brought by one of the murder victims. He also served 10 years in prison for robbery and kidnapping regarding sports memorabilia.
It doesn't seem to bother Simpson someone else will be wearing his number.
"Whatever they do is fine with me," Simpson told The Athletic. "That's how I feel. When I played there, I tried to honor the team. Since I left, I always tried to honor the Bills. And, to be honest, it's not something I think about. There's too much else going on in life."