If other states need any proof that sports betting could generate serious revenues for their coffers, they need only take a look at what Nevada sports books did last year.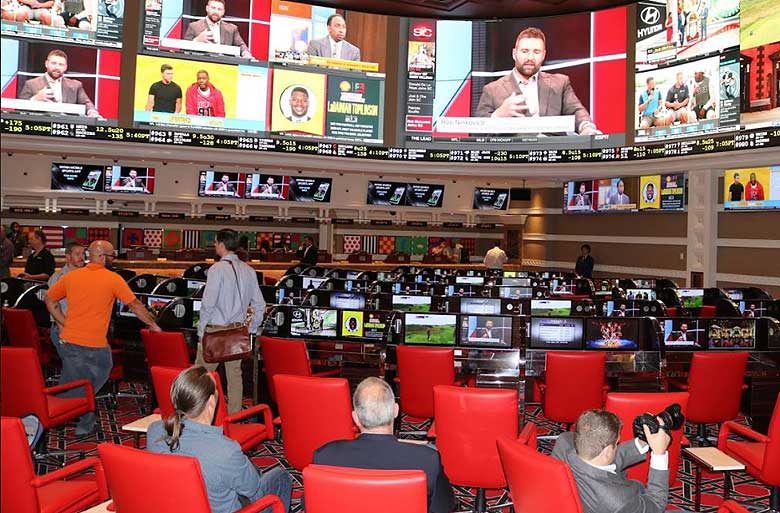 According to figures released by the Nevada Gaming Control board, the state's sports books took in $4.8 billion in wagers in 2017. That was a record for the state, as was the $248.7 million won by Nevada sports books during the year.
This marks the eighth straight year that the state has set a record for "handle," or the amount bet on sporting events by gamblers.
Betting Up Across the Board
The state set records in a number of betting categories as well. As usual, Nevada sports books saw the most money come in on football, with $1.7 billion bet on professional and collegiate games. Basketball was also up to an all-time high at $1.4 billion, while baseball took in $1.1 billion in wagering.
The "other" category, which includes a number of less-frequently wagered sports, also saw an all-time high. That's likely due to the surge of interest in hockey betting thanks to the Vegas Golden Knights, as well as two extremely popular fights: the Floyd Mayweather vs. Conor McGregor spectacle in August, and the Canelo Alvarez vs. Gennady Golovkin boxing match that ended in a draw in September. Overall, these other sports attracted $427.7 million in bets.
Of course, none of those numbers matter much to the sports books unless they are winning. But that's hardly been a problem, as Nevada sports books have now tallied 53 consecutive winning months dating back to July 2013.
Nevada Sports Books Well Positioned Going Forward
Sports betting seems to be resilient even when leagues deal with controversy on several fronts, as has been the case with the NFL this season.
"A lot of people are complaining about these games," said Westgate Las Vegas SuperBook Vice President of Race and Sports Jay Kornegay. "You know, 'poor football, boring and the ratings are horrible, kneeling'…it hasn't slowed them down at the betting windows."
The Supreme Court could overturn the Professional and Amateur Sports Protection Act (PASPA) later this year, which would end Nevada's monopoly on full-fledged sports betting. In theory, that could mean that the state sees its growth slow or stop, as gamblers from other states would be able to bet at home rather than while visiting Las Vegas or Reno.
But according to Michael Lawton, a senior research analyst for the Nevada Gaming Control Board, told ESPN that he thinks the current environment is great for Nevada sports books.
"On a macro level, the general health of the sports betting industry in Nevada has never been stronger," Lawton said. "With major networks mentioning point spreads and 'bad beats' on their prime-time shows, national press stories on expanded Super Bowl propositions along with the unique March Madness experience in Las Vegas, the state continues to see more regional and national tourists."