Horseplayers from around the world get another 12 days of Fonner Park races after Wednesday's announcement that the Nebraska State Racing Commission unanimously approved the track's extension for a second season of racing.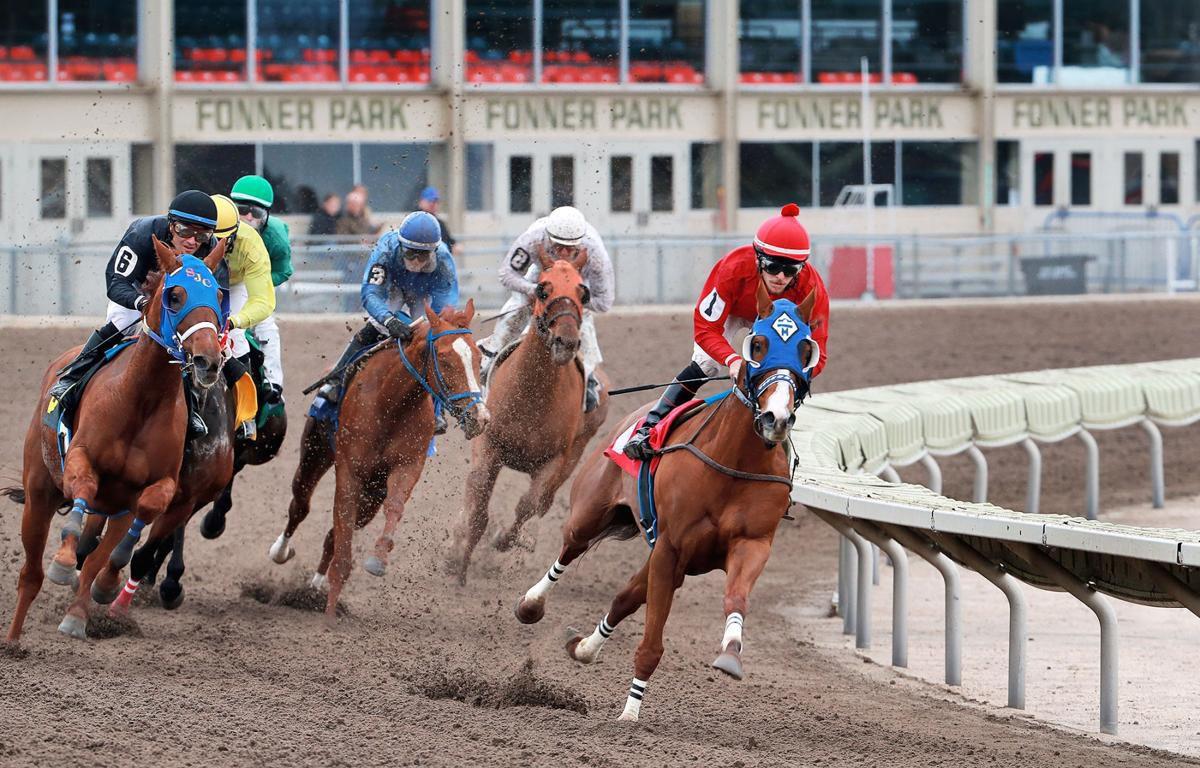 Originally set to end its racing season April 29, Fonner Park gets an additional 12 days of racing. The new season begins May 4 and runs through May 27.
Located in Grand Island, Nebraska, near the geographic center of the United States, Fonner will continue with its Monday-through-Wednesday schedule. Post times will remain at 4 p.m. CDT.
After briefly suspending racing due to the coronavirus, track officials moved from Friday-through-Sunday to the early-week schedule to separate Fonner from bigger tracks, such as Gulfstream Park and Oaklawn Park.
Oaklawn announced it will not seek an extension and will end its season on May 2. Of the other three American tracks currently racing thoroughbreds, Tampa Bay Downs filed to extend its season past its proposed May 3 closing date. Will Rogers Downs in Oklahoma runs through May 20, and Gulfstream through Sept. 27.
Track CEO Keeps His Perspective
"While no-spectator continues to be conducted at Fonner Park under COVID-19 precaution and prevention guidelines, the continuation of racing is still very much a day-to-day prospect," Fonner Park CEO Chris Kotulak said in a release.
"The ability to continue racing with minimal national and global wagering opportunity has cast a brilliant light on Fonner Park. There has been a chunk of mutual handle on the Fonner Park races, but money bet out-of-state only represents a chink of revenue compared to money bet on-track."
This explains Kotulak's sober, grounded voice throughout Fonner's new-found popularity. Horseplayers from around the world discovered Fonner, with calls coming from Australia and South America requesting simulcast information flooding Kotulak's office. The increased interest pushed the track's daily handle to almost $3 million, but Kotulak remained focused on the big picture and smaller numbers – the most notable of which is 3%.
Fonner earns that percentage via remote or advance-deposit wagering (ADW). With no spectators eating, drinking, or wagering at the track, Kotulak said the track needs an average $3 million daily handle to pay the roughly $50,000 daily purses. Since March 23, Fonner's all-sources handle averages $2,836,904.
Handles Reach Mid-Seven Figures for Pick 5 Days
That daily average excludes April 7 and its $7.2 million day – fueled by a $4.1 million mandatory Pick 5 payout. This past Tuesday, Fonner's all-sources handle surpassed $6.5 million – again, fueled by a mandatory Pick 5 payout.
The third and final mandatory Pick 5 payout will come on April 29, the original season-closing day. With the featured $50,000 Bosselman/Gus Fonner Stakes headlining that card, Fonner is in for a monster day.
"Fonner Park operates on a wickedly narrow profit margin," Kotulak said. "What might seem like a successful spell of handle one week might only equate to survival or even a deficit another week. We cannot be swooned by sexy handles this year when we have to consider purse money for 2021 and the hundreds of thousands of dollars of expenses and repairs we face annually."
Knowing What Lies Ahead
Kotulak pointed out that once other tracks return to live racing, Fonner's handle will drop and the Nebraska track will return to its niche status, with its customary $500,000 to $600,000 handles.
"My goal is not to simply make hay this year. I have a responsibility to Fonner Park, the horsemen and the city of Grand Island, Nebraska, to remain viable for many years to come," he said.