Selection Sunday of the NCAA Tournament is going to leave some bubble basketball teams out of March Madness. This year was no exception as the howls of protests started almost immediately after the field of 68 was announced.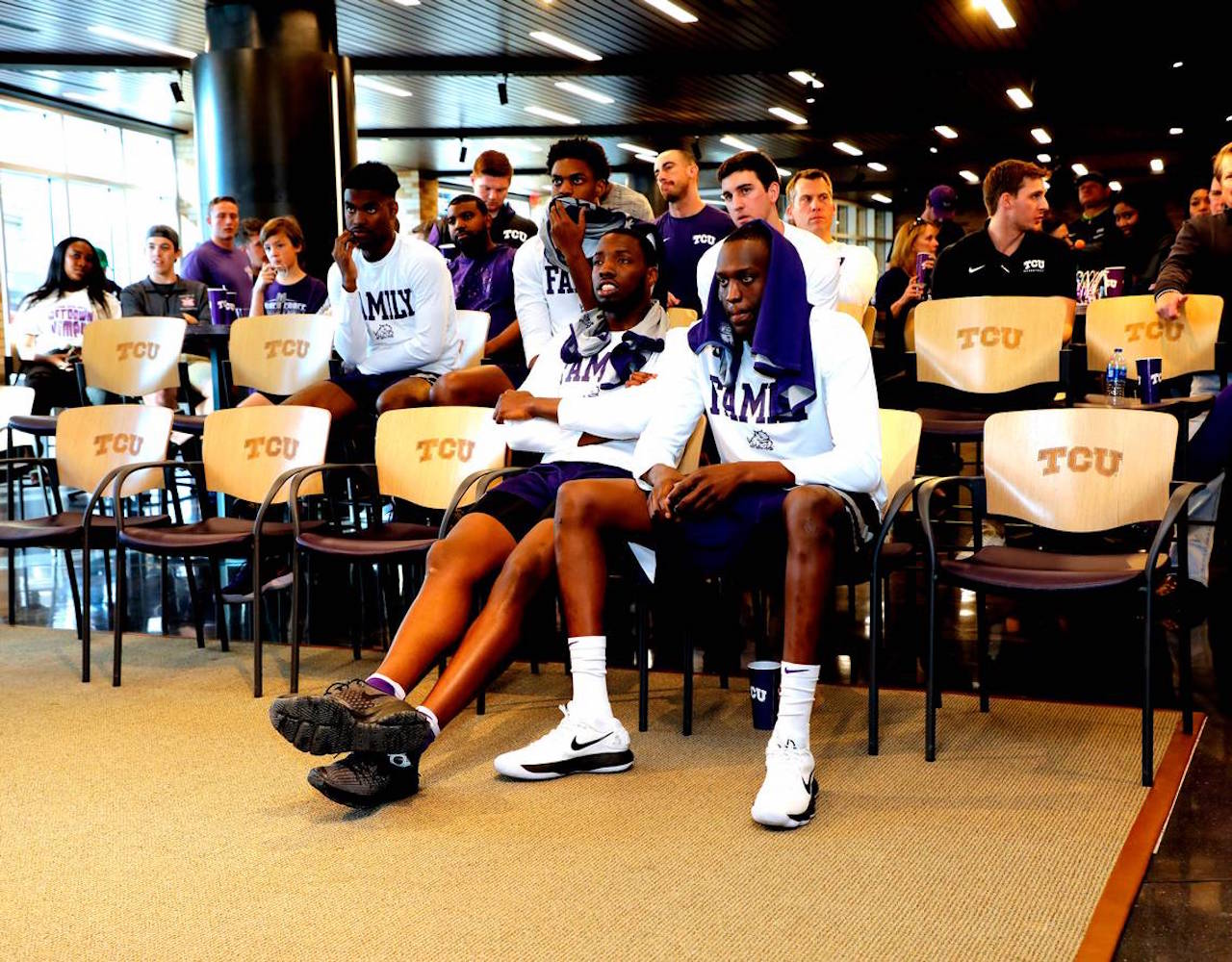 The last four teams in the tournament, which begins Thursday, were Belmont, Temple, Arizona State and St. Johns. There were several teams that can make a case they should have gotten an invite instead of one of those fours.
This year, the committee used a new criteria called NCAA Evaluation Tool (NET), which replaced Ratings Percentage Index (RPI). The NCAA will use NET to evaluate teams in contention for at-large bids into the NCAA Tournament, and there are five factors considered. Team value index, net efficiency, winning percentage, adjusted win percentage and scoring margin.
With it being the first year of the system, there are bound to be critics. South Carolina coach Frank Martin said there are bound to be errors.
"Like anything else that's new, it's not going to be perfect," Martin said. "Some things look good on paper, then when it's live, it's not as good as you thought. So you got to tweak it a little. But I think it will be tweaked."
Some of the teams that got left out of this year's tournament, probably aren't fans of the new system. We highlight five teams that could have made a case for inclusion.
Alabama (18-15, 8-10, SEC)
Alabama coach Avery Johnson said of his team's NCAA tournament hopes following an SEC tournament quarterfinal loss to Kentucky, "Hopefully, we'll be able to sneak in." They didn't, and their regular season finish was probably what doomed them.
The Crimson Tide lost seven of its last 10 games, and not even victories against Kentucky and Ole Miss. Not winning 20 games and having a losing record in the SEC Conference didn't help them.
NC State (22-11, 9-9, ACC)
The ACC had seven teams in the tournament, including three of the four No. 1 seeds. The Wolfpack could have been a victim of numbers. They seemed to have the resume, but Bernard Muir, chair of the selection committee, said they fell short.
"They had so many great opportunities and did not win them," Muir said. "So that was a concern for us."
NC State athletic director Debbie Yow disagreed, pointing to several quality wins in a statement the university released.
"Based on the metrics cited above that the NCAA indicated they would use to evaluate team performance, we are disappointed for our athletes, coaches and fans that our total body of work was not rewarded with selection to the NCAA Tournament," Yow said.
Indiana (17-15, 8-12, Big Ten)
Indiana had some quality wins against non conference opponents such as Louisville, and they play in the Big 10, which sent eight teams to the tournament.
That might have worked against the Hoosiers. Also losing 12 of 13 at one stretch didn't help their cause.
TCU (20-13, 7-11, Big 12)
TCU picked a bad time to go cold, losing seven of their last 10, and finished eighth in the Big 12 Conference. They also got knocked out of the conference tournament in the second round.
They did have a top-35 strength of schedule and a NET score in the low 50s. Playing in the best NET Conference was a plus, but a big minus was losing to lowly Lipscomb.
UNC-Greensboro (28-6, 15-3, Southern)
UNC-Greensboro probably was a victim of Oregon winning the Pac 12 Conference Tournament. With the Ducks taking that spot, the Spartans needed to have something else on its resume to get in to the tournament.
Their NET was average, and even though they didn't have a loss against a team in Quad 3 or 4 , they didn't have anything that popped out to the committee.