When the Virginia Cavaliers take on the Texas Tech Red Raiders in the final of the NCAA Tournament on Monday night, even many casual fans will go into the game knowing that Virginia is a 1.5-point favorite, according to the FanDuel Sportsbook. But there are a litany of other prop bets available on the game for those who want to go a little bit deeper with their betting.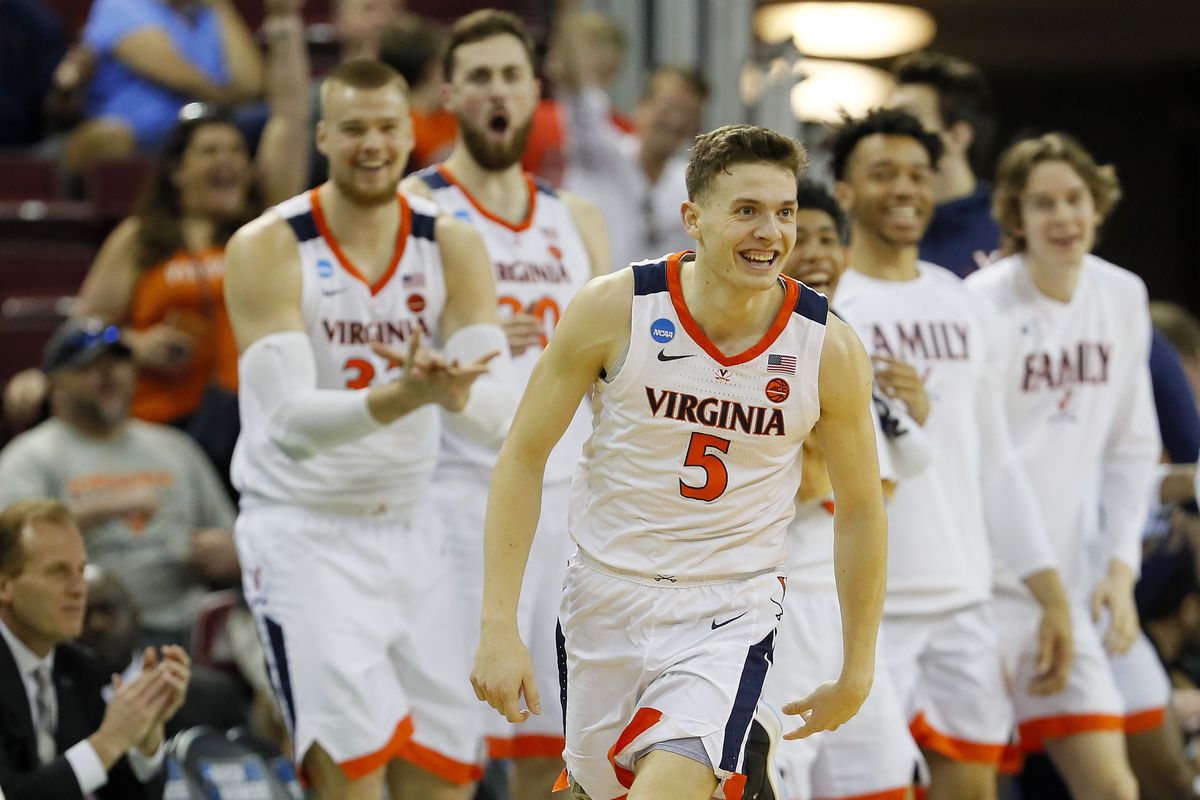 From relatively basic bets like point totals for each team in the first half to specific questions on how many points individual players will score, there are plenty of prop bets to choose from as March Madness concludes, even if they aren't quite as wide ranging as the laundry list of options bettors have during the Super Bowl.
Who Scores First
Bettors can potentially win their first bet moments after the opening tipoff, thanks to a bet on which player will score the first bucket of the game.
The favorite is Texas Tech sophomore guard Jarrett Culver (+500), who comes into the game averaging 18.6 points per game for the Red Raiders. But this is a bet with no guarantees and several other likely contenders in play, including Virginia guards De'Andre Hunter (+600) and Kyle Guy (+600), both of whom pour in about 15 points per night.
If you're looking to make big money here, the longest name on the board at DraftKings is Norense Odiase of Texas Tech. The senior scores just 4.1 points per game and is available at +1200 to score the first points on Monday night – though bettors may want to keep in mind that he has scored just six points in the last three games combined.
Player Over/Unders
Bettors can also take a shot on guessing how many points some of the star players in the championship game will score, with props also available on some of their assist and rebounding totals as well.
Player point totals have been a bit depressed for Monday's matchup, as both Texas Tech and Virginia being known for strong defensive play and low-scoring games. That may be why Culver's over/under on points has been set at 17.5, slightly below his season average. Hunter (13.5) and Guy (14.5) are also listed a little under their typical totals.
But if you think a player is likely to go off and lead their team to victory, there's also some money to be made in player performance parlays. If you like Culver to score 25 or more points and help Texas Tech to its first national championship, you can get +650 odds on that outcome, for instance. Meanwhile, if you think the Cavaliers will bomb away from behind the three-point line, there's a +300 line on Hunter, Guy, and Ty Jerome combining for at least 10 three-pointers made.
Tie Bet Offers Big Returns
Three-way betting is commonplace in soccer, where a draw is a common outcome. But while basketball doesn't typically end in a tie, three-way betting is available on the first half outcome, with gamblers having the chance to get big returns if the teams enter the locker room all tied up.
In the three-way money line betting for the first half, Virginia (-105) remains a slight favorite over Texas Tech (+110). But a tie is listed at +750 – and with two teams that are known for tight play, that outcome may not be as unlikely as it seems.