The NCAA is getting behind a renewed push for sports betting legislation at the federal level, with the collegiate sports organization backing an effort spearheaded by Senators Chuck Schumer (D-New York) and Mitt Romney (R-Utah).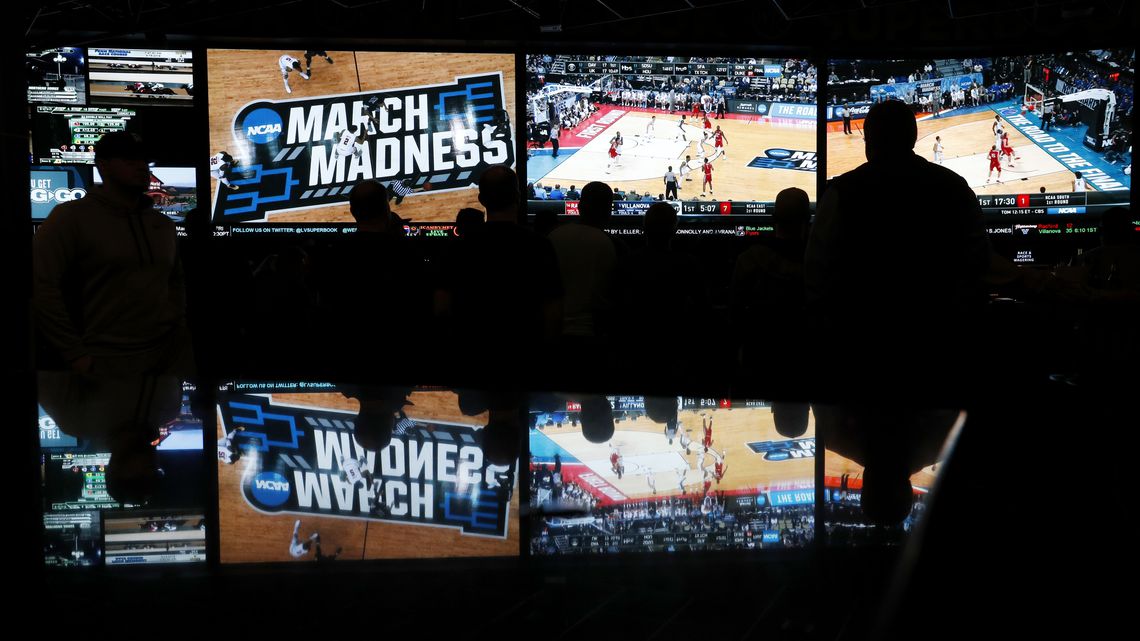 While no legislation has yet been submitted by the Senators, ESPN cited sources as saying that the bill will likely be similar to the Sports Wagering Market Integrity Act that was introduced last December by Schumer and retired Sen. Orrin Hatch.
Federal Regulation Still Possible After PASPA Repeal
When the Supreme Court struck down the Professional and Amateur Sports Protection Act (PASPA) last May, it made it clear that while PASPA itself was unconstitutional, there was no reason why the federal government couldn't regulate the sports betting industry.
Sure enough, some in Congress argued that even if there wasn't the appetite to pass a new nationwide ban, the federal government should at least try to create a framework that would control what the sports betting industry and states could do.
The Sports Wagering Market Integrity Act did that by creating a minimum set of standards that states would be required to meet. The bill also required the use of official league data by sportsbooks, and would create a National Sports Wagering Clearinghouse that would allow data on suspicious betting activity to be shared between operators, regulators, and leagues.
The bill didn't generate any significant momentum, in large part due to the fact that it was introduced in the final days of an outgoing Congress. But at the time, Hatch said that he hoped the bill could serve as a "placeholder" to start future discussions, and it looks as though Schumer and Romney may be looking to pick up that mantle.
NCAA Supports Congressional Action
If they do, they'll likely have support from at least some major sports leagues. The NFL came out in support of the first version of the legislation, and the NCAA says that they are in favor of federal oversight as well.
"We are absolutely supportive of federal regulation," NCAA vice president of hearing operations Naima Stevenson Starks told ESPN. "It's fairly daunting to think that every state would have a different set of regulations. Having some minimum standards, we are very supportive of, and have been an active proponent of."
The NCAA, however, would ideally like a lot more than even what Schumer and Romney are likely to put in any bill. NCAA president Mark Emmert has previously hoped that betting on collegiate sports could be prohibited at the federal level, though even Starks admits that it's hard to see that being included in any bill that goes into law.
"The Supreme Court, in its decision, has made it somewhat challenging for a complete carve-out on college athletics to not be something that would be legally challenged at the end of the day," Starks told ESPN.
In the absence of such a ban, the NCAA has been studying the impact of legalized sports betting, and has put an increased emphasis on educating student-athletes about the potential issues they may face now that legal wagering is more common. In addition, several states that have regulated sports betting have included language prohibiting wagering on collegiate events within their borders, as well as on teams at colleges and universities in their states.