NBA owners and players appear to be gaining confidence in the league's ability to restart the 2019-20 season, though there have been no proposals on how exactly the year might conclude.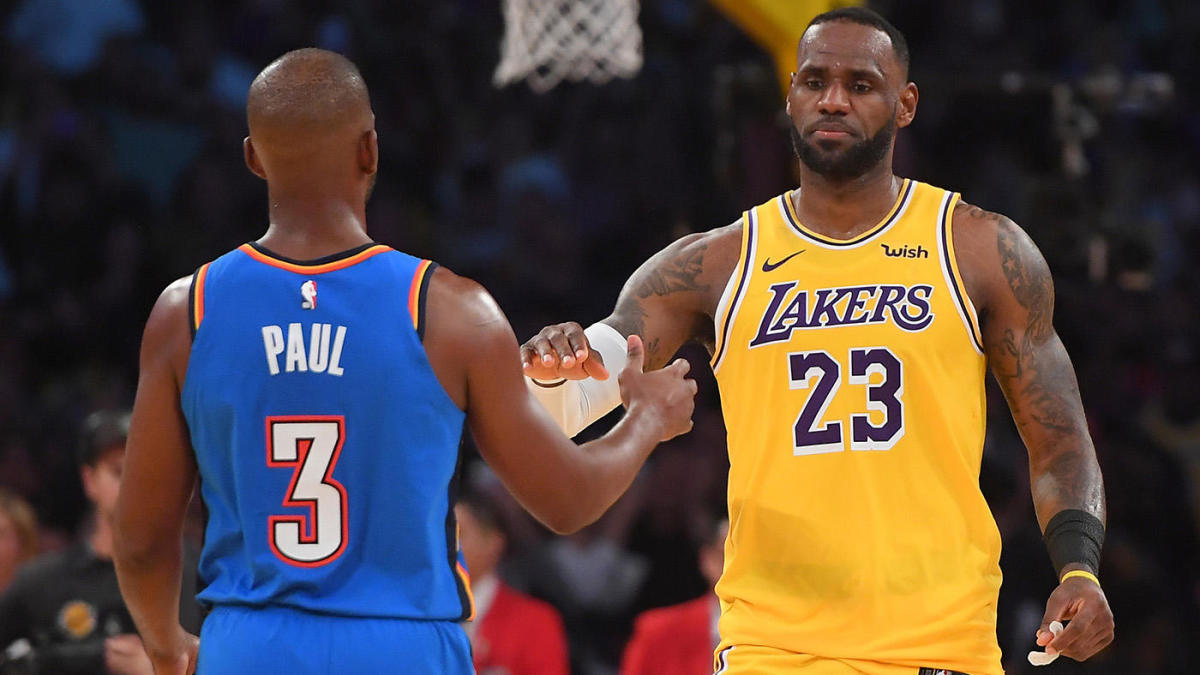 ESPN reported that league officials who were part of a board of governors call with NBA commissioner Adam Silver on Tuesday believe that momentum is building toward resuming the season.
Star Players Favor Return with Health Safeguards
Similarly, many of the league's superstars agreed on a Monday conference call that they would like to finish up the season, provided proper safety measures are in place, according to sources cited by Yahoo Sports.
Health concerns appear to be a top priority on all sides. Silver told the board of governors that it would be important to reach a stage where a single positive COVID-19 test result won't shutter the league, according to an ESPN report.
The NBA must also decide how it wants to wrap up its season. The league has yet to determine whether all 30 teams would finish up some sort of regular season play before a postseason begins, or if it should jump straight to the playoffs upon returning. Hybrid options, like having a play-in tournament to give more teams a chance at the postseason, have also been discussed, ESPN reported.
Players have considered that issue as well. Yahoo Sports cited sources that said a majority of players who aren't in playoff contention would rather not have to come back for essentially meaningless games, and would rather support an immediate move to the postseason.
On the other hand, star players appear committed to returning to the court. Yahoo Sports reported that National Basketball Players Association president Chris Paul arranged a conference call with LeBron James, Stephen Curry, Giannis Antetokounmpo, Kevin Durant, Kawhi Leonard, and other top players, all of whom agree they want to get back on the court once officials authorize the NBA to resume play.
Bucks, Lakers Lead NBA Championship Race
The NBA stopped its season on March 11 after Rudy Gobert tested positive for COVID-19. At that time, the Milwaukee Bucks held the league's best record at 53-12, while the Los Angeles Lakers (49-14) were the top team in the Western Conference.
If the NBA resumes its season, those two teams would be the favorites to compete for the championship. FanDuel Sportsbook lists Milwaukee as the +240 first choice to win the NBA title, ahead of the Los Angeles duo of the Lakers (+270) and the Clippers (+340).
While discussions may be moving in the direction of a restart, don't expect the NBA to come out with an official announcement anytime soon. The Athletic's Shams Charania reported Tuesday that Silver is looking at a two-to-four week timeframe for making a decision about the season's future.
NBA commissioner Adam Silver told Board of Governors today that he is aiming for a 2-to-4 week timetable on the decision about whether to resume season, sources tell @TheAthleticNBA @Stadium.

— Shams Charania (@ShamsCharania) May 13, 2020
That timeframe gives Silver an opportunity to try and build a consensus among players and owners. It may also give the NBA the chance to watch how other foreign leagues handle restarting their seasons, including the Premier League and other European soccer competitions.