On Friday night, the Greek Freak and the Milwaukee Bucks head down to the Big Easy for a game against Zion Williamson and the New Orleans Pelicans. After missing five games due to COVID-19 protocols, the Memphis Grizzlies return to the hardwood on Saturday. On Saturday night, the LA Lakers and Boston Celtics meet in a matchup between two franchises that had an intense rivalry in the 1980s. On Sunday, the Denver Nuggets host the Utah Jazz in another intense Northwest divisional battle.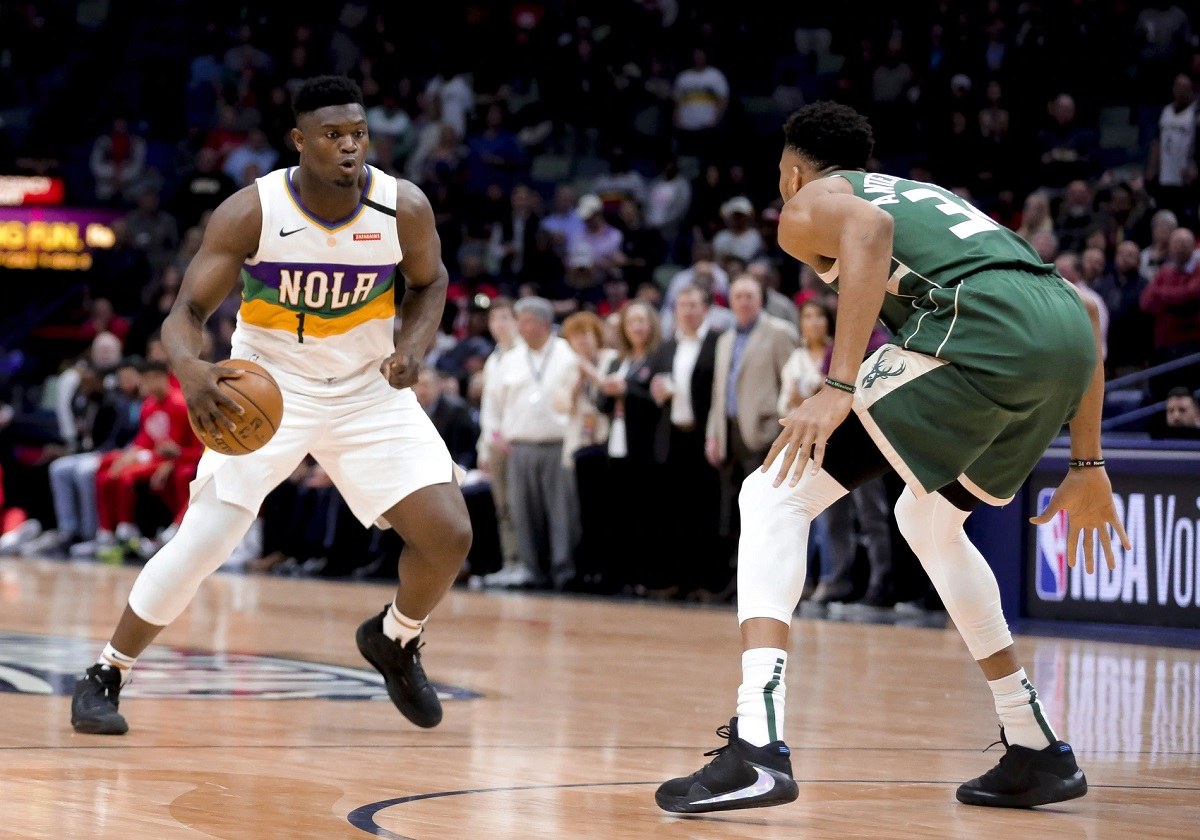 The Griz won five games in a row, before having five games canceled due to COVID-19 issues. Ja Morant recently recovered from a high-ankle sprain, so he welcomed the extra time to heal.
---
Atlanta Hawks at Washington Wizards
Milwaukee Bucks at New Orleans Pelicans
Denver Nuggets at San Antonio Spurs
Dallas Mavericks at Utah Jazz
Sacramento Kings at Miami Heat
LA Lakers at Boston Celtics
Memphis Grizzlies at San Antonio Spurs
Phoenix Suns at Dallas Mavericks
LA Clippers at New York Knicks
Utah Jazz at Denver Nuggets
Philadelphia 76ers at Indiana Pacers
Brooklyn Nets at Washington Wizards
---
The Jazz have a 10-game winning streak on the line, and face two tough games this weekend. Luka Doncic, the Unicorn, and the Dallas Mavericks are in town on Friday night. On Sunday, the Jazz fly to Colorado to play the Denver Nuggets. The Jazz edged out the Nugs 109-105 in Utah a couple of weeks ago.
Friday: Trae Young vs Bradley Beal, Freak vs Zion
Atlanta Hawks (9-9) at Washington Wizards (3-11)… Bradley Beal is the hottest shooter in the league, averaging 41 ppg in his last six games, but the Wizards can't win a game to save their lives. Trae Young and Beal could have an old-fashioned shooting duel in this Friday night fracas.
Milwaukee Bucks (11-6) at New Orleans Pelicans (6-10)… If this were a UFC card, then the main event would feature the Greek Freak and Zion (23.9 ppg, 7.5 rebounds) rumbling inside the octagon. Zion's perimeter shooting is horrible this season at 16.7% from downtown, but he scored 31-plus in three out of his last five games.
Denver Nuggets (11-7) at San Antonio Spurs (10-8)… DeMar DeRozan (20.4 ppg) leads a well-balanced Spurs attack with the next six top scorers averaging between 11.5 and 14.9 points per game. Michael Porter, Jr. (18.3 ppg, 7.1 rebounds) has become a reliable third-scoring option in Denver. MPJ doubled his scoring output from his rookie season (9.3 ppg). Totals bettors love wagering the over in Denver games (13-5 over this season).
Dallas Mavericks (8-10) at Utah Jazz (14-4)… Luka Doncic almost averages a triple-double (27.4 ppg, 9.7 assists, 9.4 rebounds) and he's ranked #4 in the NBA with a 26.98 PER. Doncic and the Unicorn hit the road in an attempt to cool down the sizzling-hot Jazz, who are 13-5 against the spread for the best ATS record in the league. Spida down! Donovan Mitchell will not play due to a concussion.
Saturday: Lakers/Celtics, Ja Time Again
Sacramento Kings (7-10) at Miami Heat (6-12)… After starting the season 4-4, the Heat went 2-8 over their next 10 games. They dropped five in a row and are one of the worst teams in the NBA with a 6-11-1 ATS record. The young Kings are in Miami to play the slumping Heat. First-round pick Tyrese Haliburton (11.1 ppg, 5 assists) comes off the bench for Sacramento, but he's logging 28.1 minutes per game. Haliburton's odds recently bumped for Rookie of the Year.
LA Lakers (14-6) at Boston Celtics (10-7)… The Celtics and Lakers are looking to rekindle their 1980s rivalry from the Larry Bird and Magic Johnson era. These days, it's LeBron (25.6 ppg) and Anthony Davis (21.9 ppg) versus Jayson Tatum (26.5 ppg) and Jaylen Brown (27.1 ppg). The Lakers dropped two in a row. If you're betting NBA totals, unders are now 14-6 in Lakers' games.
Memphis Grizzlies (7-6) at San Antonio Spurs (10-8)… The Memphis Grizzlies can't wait to play again after missing almost two weeks of action. Ja Morant (22.6 ppg, 7 assists) only played in five games this season, but he leads the Griz in scoring, followed by Dillion Brooks (15.2 ppg). Big man Jonas Valanciunas is still out due to COVID-19 health and safety protocols.
Phoenix Suns (9-8) at Dallas Mavericks (8-10)… The Suns started the season 5-1, but went 3-7 over their last 10 games. The Suns missed three games in a row due to COVID-10 cancellations. Since their return, the Suns are 1-4. Two of those four losses were in overtime, and the other two losses were decided by less than five points. Devin Booker recently scored 31 points in an OT loss to Denver. He's due for a 50-point game, but missed the last game due to a tight hamstring.
Sunday: Jazz/Nugs, Clippers/Knicks
LA Clippers (14-5) at New York Knicks (8-11)… The Knicks are happy to be back in the Big Apple after going 1-3 on their West Coast road trip. Alec Burks returned from an ankle injury, but he's been rusty (11.8 ppg, 30.4% 3-point shooting). Both Kawhi Leonard and Paul George are expected to return to the team after missing games due to COVID-19 protocol. Rookie Immanuel Quickly exploded for a career-high 31 points in 24 minutes off the bench against the Portland Trail Blazers.
Utah Jazz (14-4) at Denver Nuggets (11-7)… Nikola Jokic, one of the favorites for MVP, missed a triple-double in their loss two weeks earlier with 35 points, 14 rebounds, and 9 assists. These are the top two teams in the west that are not located in Los Angeles.
Philadelphia 76ers (13-6) at Indiana Pacers (11-7)… Joel Embiid saw his MVP odds jump after a great start to the season. The Sixers also knocked off the visiting LA Lakers the other night. Indiana's Domantas Sabonis hurt his knee earlier in the week, but shrugged it off on Wednesday with a 22-point triple-double. Malcolm Brogdon leads the Pacers with 22.8 ppg and 7.1 assists per game.
Brooklyn Nets (12-8) at Washington Wizards (3-11)... It's Bradley Beal vs Brooklyn's Big 3. Hopefully, Russell Westbrook will be in the lineup for Washington to give BB some scoring support.